Android Instant Apps : How to Use
In today's article we are going to show you how to use Android instant Apps.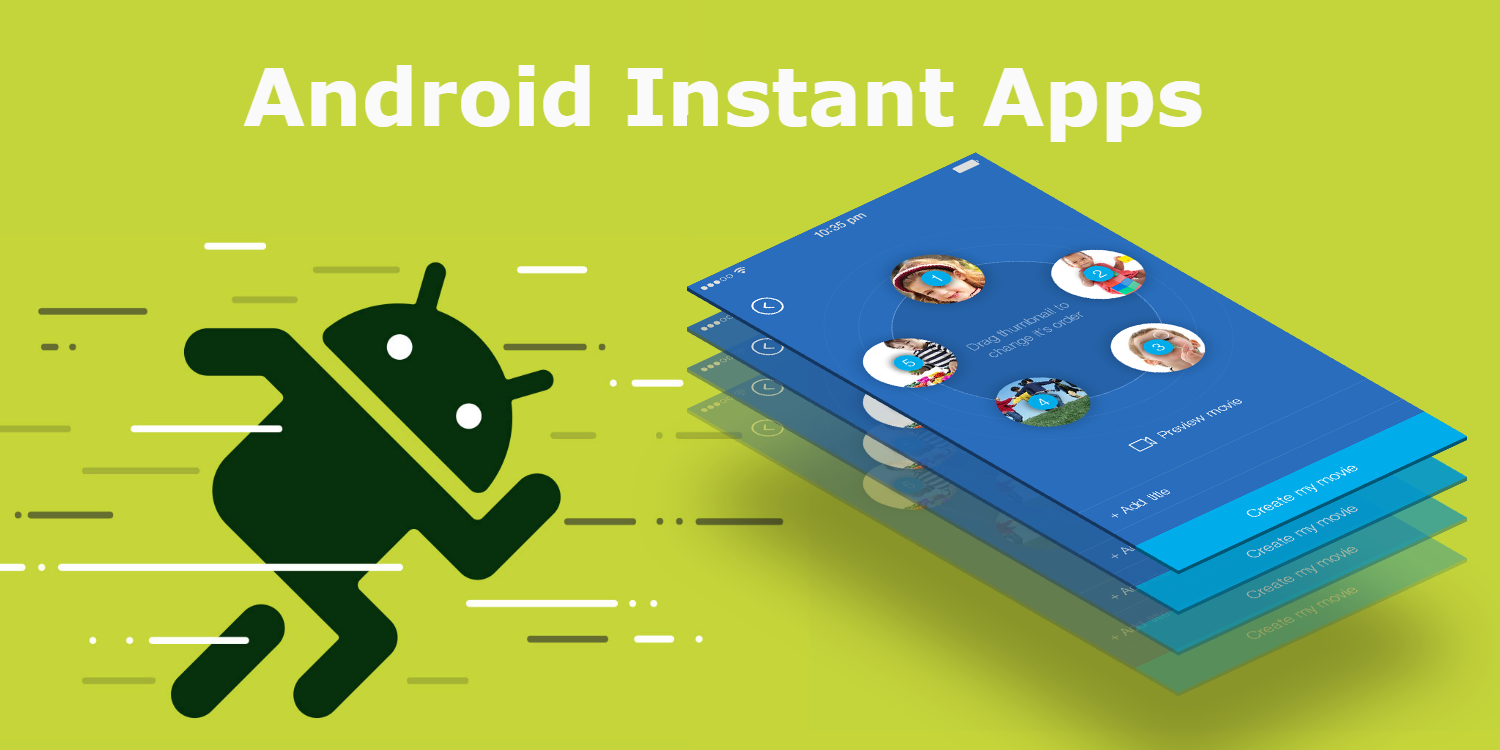 In Google I/O event in June 2014, it was announced that google had hit more than 1 billion monthly active users on the Android platform. The numbers are growing exponentially since then because of wide range of cheap and feature loaded smartphones. With the massive rise in the usage of feature loaded smartphones, we have witnessed an explosive rise in the number of apps in the Google Play Store. Many app development companies have come up to cater to the ever growing demands of the app users.
However there is a problem associated with it, Most of us have installed a wide range of apps on our phones, When we try to install a new app there might not be enough space on our mobile device to install the app or the internet speed is too slow to quickly download and install your app. It can lead to a loss of a potential customer ? With this problem in mind, Google has come up with the concept of Android Instant Apps solution to help your enterprise, not lose out on any potential customers users due to memory issues or internet bandwidth issues.
It was recently announced at Google I/O 2016, that the Android Instant Apps feature can be used by Android App Developers. This feature allows apps to run instantly with a single tap and without the users having to download or install them. This feature has a lot of potential especially in the developing countries like India, Bangladesh where a majority of people have low memory and internet speeds. Let's take a look at Android Instant Apps and why it is a hot trend among android app developers.
Android Instant Apps is an on-demand concept. So, Instant apps will run when the users really need them to run without users having to wait for the app to download or install and worrying about the low memory space in the android phone. With the introduction of this game-changing feature, google has set out to revolutionalize how we use the android apps in future.
Currently, the apps with this feature are preview versions available for demo purpose to give insight and experience with the functionality of android instant apps. Another great advantage of this feature is that app user can quickly get a preview of app without installing the full app on his smartphone.
This will solve a numerous problem as mentioned above, additionally this will mean that android developers can easily upgrade their apps. The whole experience would be like browsing a website as and when you need it.
Enabling Android Instant Apps?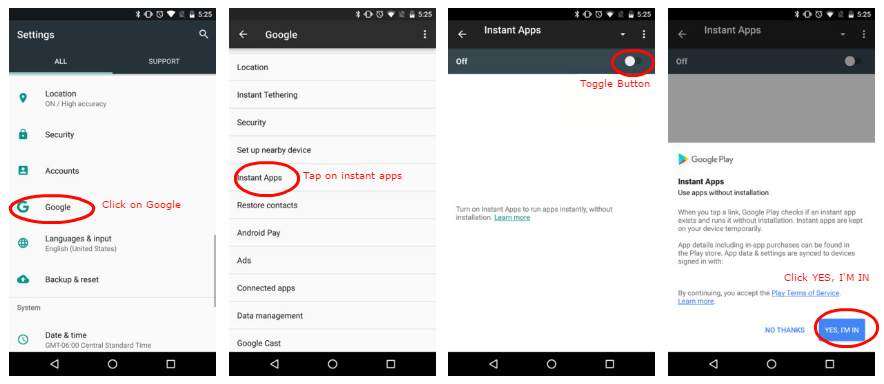 Currently, Google has rolled out this feature to limited users and devices. To check whether you are able to access android instant apps feature. You can follow the below steps and enable it if available:
Navigate to your phone's "Settings" menu and tap on "Google" under the personal category.
Click on "Instant Apps" under the service category. This feature is off by default and you have to toggle the button on the top-right.
Read and understand the instructions card for using the feature and click on "YES, I'M IN" to enable the feature.
The above steps will ensure that your app users can search for your app and get instant access to the same without installing it.
Using Android Instant Apps feature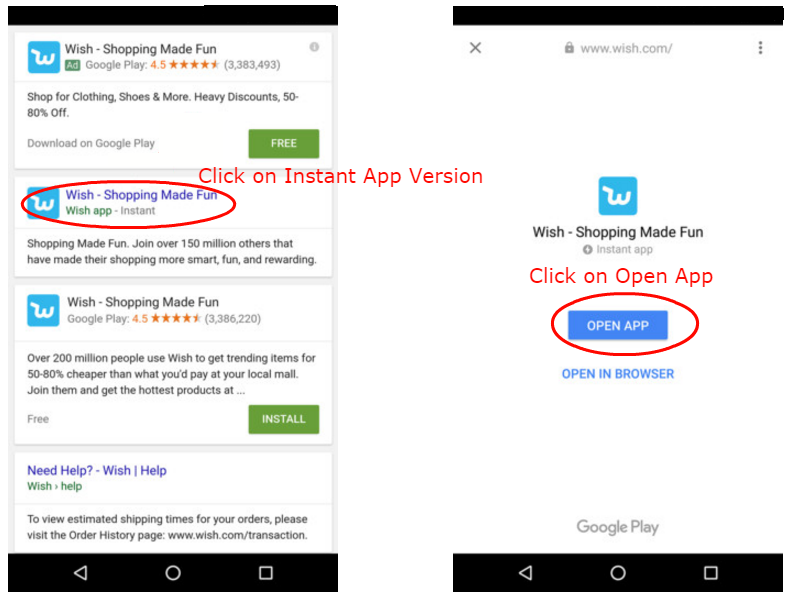 To work with Android Instant Apps, you need to have an app that is built using the native code in Java using Android Studio. To develop an app with this feature, it will be preferred to use Android Studio IDE which will have the latest updates from Google to implement this feature. If you are new to Android Development, Don't worry. There are numerous Android Tutorials out there to help you get started. As of now, you need to publish your app on the Google Play Store in order to support the Instant Apps feature.
As of now, BuzzFeed, Wish, Periscope, and Viki are some of the apps which are available to preview this hybrid app experience. Follow these steps to experience the Instant app version of the Wish Shopping app from your Android device:
Search in Google for Instant version of the Wish app.
Click on the result and click on "Open App".
Experience the power of android instant apps without downloading the app and installing the app.
Instant App version of the Wish App allows you to shop and scroll through available products, without having to download their app. This is like combining the benefits of web based applications with that of the Mobile applications.
As explained earlier, the feature is being rolled out slowly and steadily as Google is collecting feedback from the Android Developers before bringing it in the market for all users. If you are already excited, you may need to wait for a while before getting hold of this feature. If you are involved in android development, you should start learning more about this feature to use it in your next Android App.
In the initial stages, the idea of Instant Apps seems beneficial both to developers and end-users, particularly in areas like payments, commerce, and app discovery
Share your feedback in the comments section below. And share on social media.
Some Useful Read
Best Root Apps For Android Device
Best Clock Widgets For Android