Best Power Bank to buy in 2017
With the rapid increase in the technology in the devices like smartphones, tablets etc. the consumption of battery is also increasing. To provide extra battery power to the devices there is always a need for a good Power Bank. Here are few best Power bank list founded on the basis of their charging capacity and mAh power.
RAVPower 3rd Gen Delux 15000mAh Power Bank
Buy Now
Anker 2nd Generation Astro 13000mAh Power bank
Buy Now
EasyAcc Classic 15000mAh Solar -
Best Power Bank
Buy Now
Zendure A2 Power Bank
Buy Now
Xiaomi Power Bank 20000 mAh Power Bank
Buy Now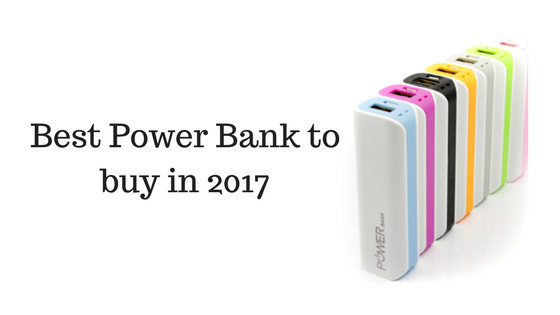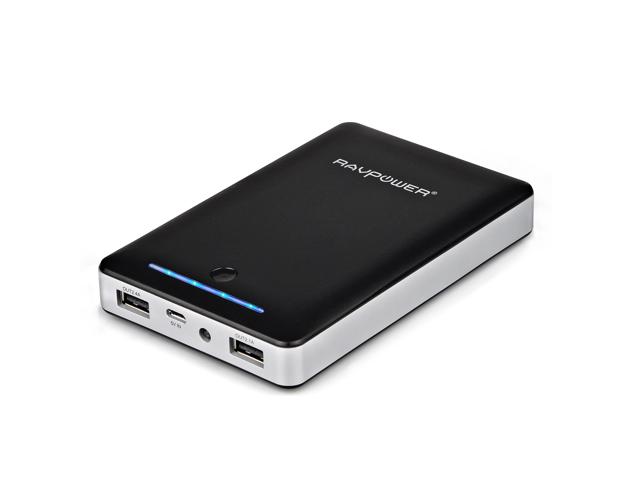 RAVPower 3rd Generation Delux power bank with 15000mAh battery one of the best power bank 2017. It is compact and portable. Its weight is so less that it can be carried to places without any hustle. It has a dual charging capability and carries LED light. It has iSmart technology which makes it completely compatible with Android, Apple and other USB devices by providing charging speed of 4amps. RAVPower is so powerful that it can charge Apple's iPhone more than 6 times and Samsung smartphones more than 4 times once fully charged. It also gives protection from short circuit and over charging.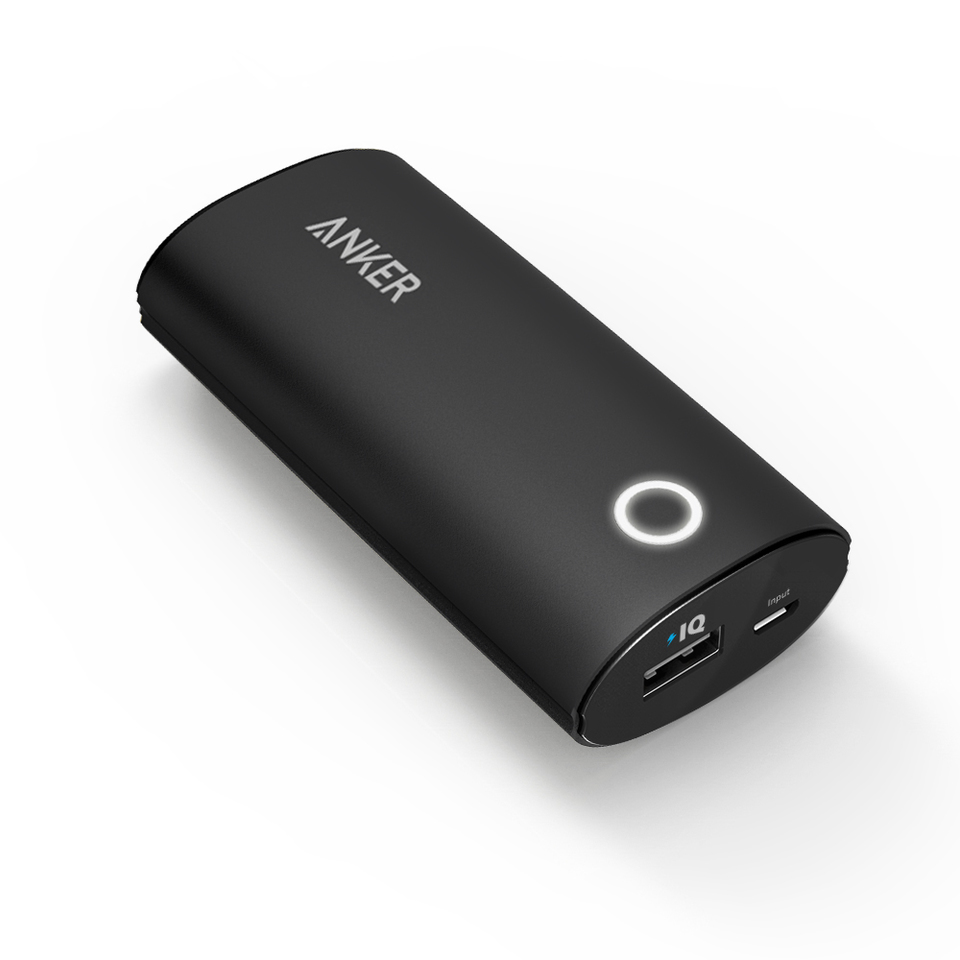 It is an external battery charger with 13000mAh battery capacity. It is attractive, non-slippery. It carries dual USB ports with the IQ technology that are capable to charge two devices at a same time. It also carries micro USB port with the capacity of 2.4 amps which is capable enough to charge iPads with a full speed. This power bank has a compact design and is equipped with Power IQTM technology, charging device after detecting at a speed of 3.0 amps. It takes 6.5 hours to charge it completely with a 2-amp adapter.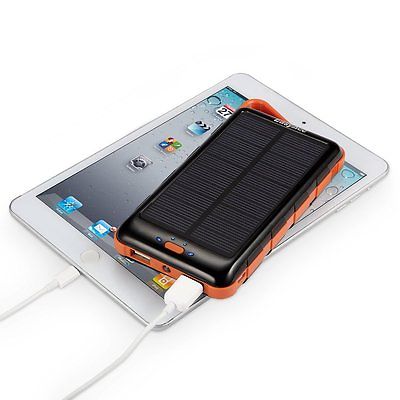 It is an Eco-friendly, Solar Power bank with the battery capacity of 15000mAh. It carries multiple charging ports which can charge more than two devices at the same time. It is compatible with almost all the devices which support USB port. EasyAcc can charge a device more than once, when it is fully charged. This power bank can be charged with solar energy thus saves electricity and is easy to carry.
PNY BE -740 10400mAh Power Bank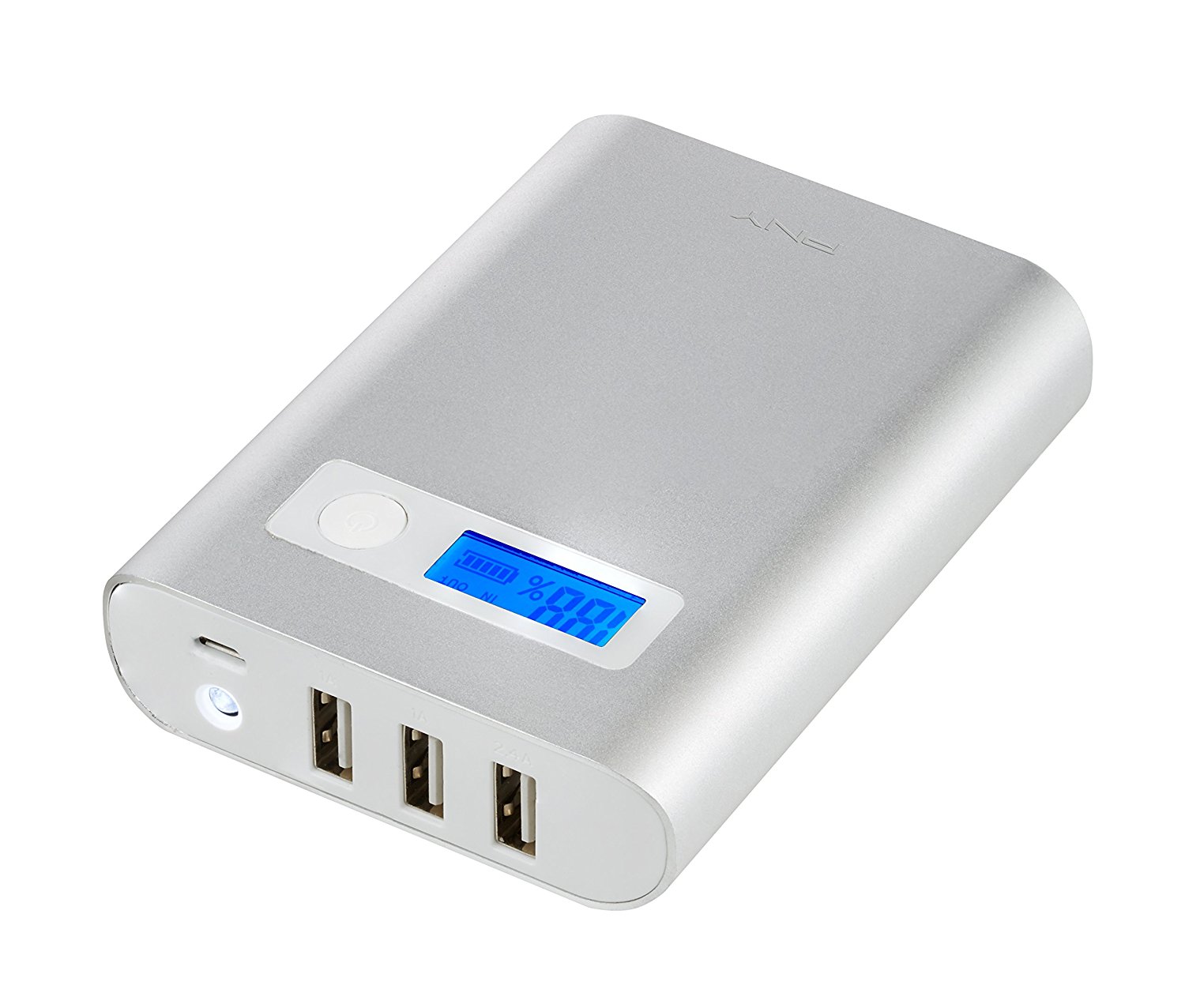 PNY Power Bank comes with the power of 10400mAh and has a compact design with portable feature. It comes with the overcharging protection, short circuit protection and over current protection. This device is light in weight thus can be carried anywhere comfortably. It comes with LED indicator that helps to keep track of the battery level. It also has an in-built LED torch and comes with insulation safety.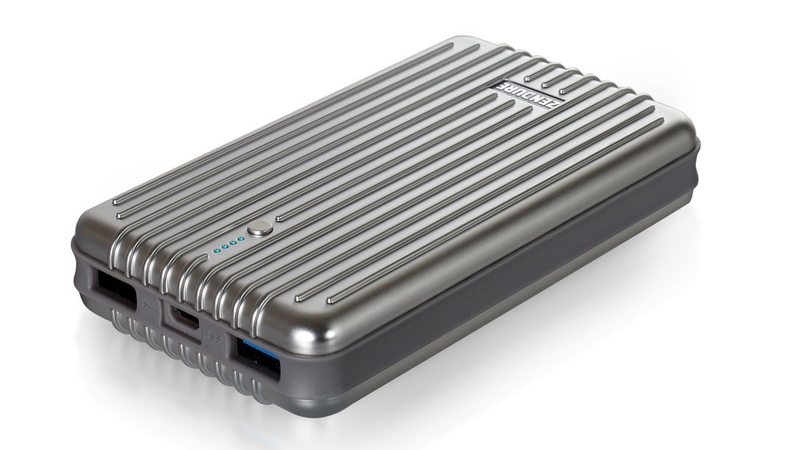 It is an attractive and compact Power Bank. It has a powerful and strong body. Zendure has a fast charging speed and once charged it can charge device multiple times. It is compatible with almost all devices and is equipped with 6700mAh battery power. It is a Second-generation power bank and is available in black color.
Lenovo PA 10400mAh Power Bank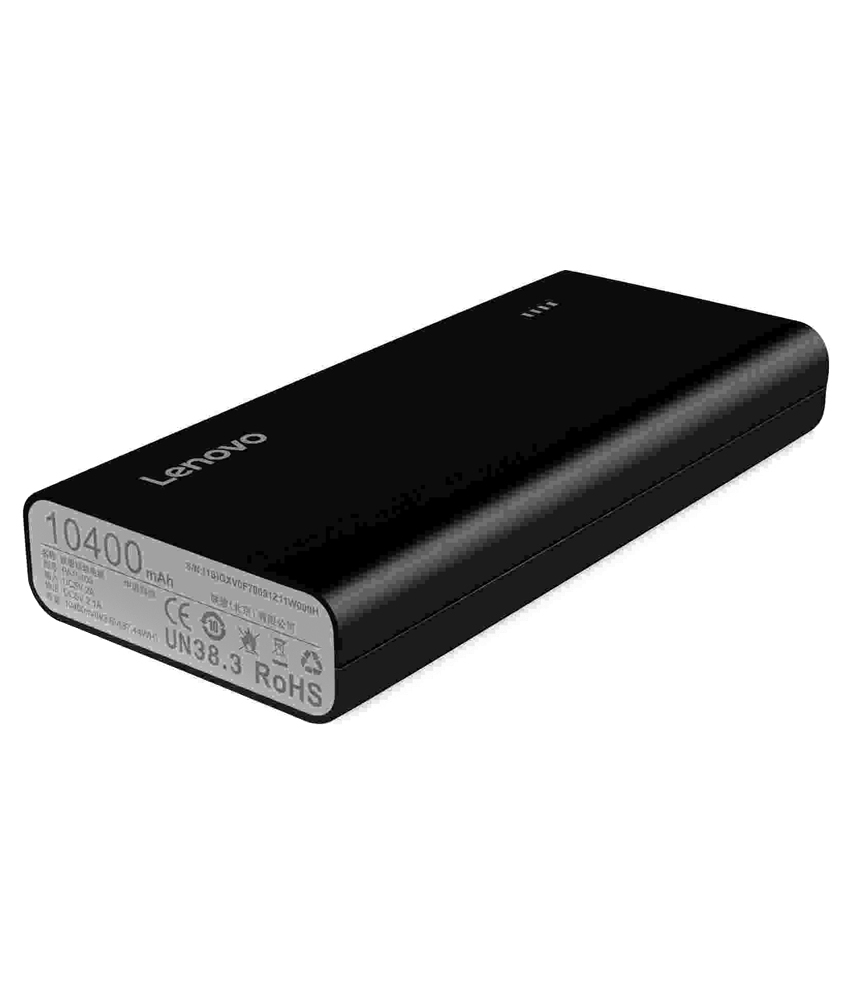 It is a dual USB Port supported power bank which is compatible with all USB port supporting devices and can charge multiple devices. It has Lithium – ion battery with portable design and is also light in weight. It has 10400MAh powerful battery.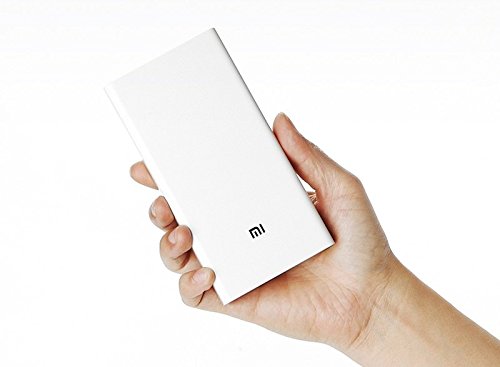 Xiaomi Power Bank 20000 mAh power bank is one of the best power bank in this list. come with Dual USB Port External Battery Charger Pack and this Portable Charger also useful for iPhone 6s/6 Plus/5s 5, iPad Air, Mini, Samsung Galaxy, LG, Google, HTC, MP4, MP3, Tablets. Xiaomi power bank automatically adjusts its output level based on the connected device. This power bank compatible with any smartphones and tablets like Mi, Apple, Samsung, HTC, Google, Blackberry and many other. Xiaomi users growing very fast because of its feature and user experience.
Guest Author Bio: Varun Kumar Works for LatestOne.com as Content Writer. It is the e-tailer Company known for bringing the Mobile Covers|Wrist Watches|Bluetooth Speakers|Power banks models from all major manufacturers at best discounts. The company has a fully operational office and warehouse maintained to make timely deliveries across the nation.
Some other Product to Watch
Best Upcoming Smartphones to Buy