WordPress is a popular platform for blogging and as an e-commerce site. If you have a business and do not have a website yet, you may use WordPress to build one. In addition, many companies, both startups and big ones use it to provide an avenue for customers to learn more about them and the products they offer online. Here are some of the reasons to use WordPress for your business.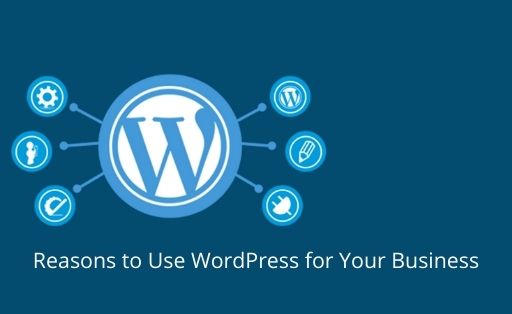 Why WordPress for Your Business?
It's free
You can download and install WordPress without spending anything. You may also log in with your account on the browser. Other platforms for creating an e-commerce site require payment, so if you are looking for a free option, this is one of your best choices. If you want to have your own website address, you may get a web hosting service to get your domain, like www.yourbusinessname.com. There are various pricing options available, but the use of WordPress itself is free of cost.
It's easy to use
One of the essential features of an e-commerce platform or blogsite is its ease of use, and WordPress is known for that. Even if you are a newbie, it's easy to learn how to use it. There are also helpful articles on the site if you have questions. With a bit of exploration and trial, you will be familiar with its use in no time. You don't need to hire a professional to build a site for you and run it.
It's highly customizable
Since it's a popular content management platform, several plugins let you easily customize it. There are many options, from themes to various features to choose from. For example, you could build it to represent your brand. Some of the features you can add are a purchase button to make check out more convenient and a call option if users want to contact you via phone.
Speaking of phone calls, your marketing strategy should include making outbound calls to follow up on your marketing leads. Various tools can help get leads on your WordPress site, such as forms that customers can fill up to gather their information. However, you should not just let the data sit there. Put it into use by following up and converting them into clients. For your outbound calls, an auto dialer could make calling more efficient. This application will automatically dial your leads' numbers and assign them to available agents when successfully connected. It will leave a message if it reaches voicemail and terminates the call if it has been ringing for some time without an answer. If you have several leads, it's a must-have tool to make the most out of your time. It covers as many of those on your list as possible.
It's secured
WordPress is a secured site, and it also offers plugins to make your account even safer. It receives regular updates to ensure it's safe from malicious attacks. So you can have peace of mind knowing that your data and content are secure.
It's SEO friendly
It lets you add descriptions, meta, tags, and titles on your pages and posts to make your site easier to find when users perform a search online.
A website or e-commerce site is vital if you want to offer your products online. Consider using WordPress for all the above reasons.
Recommended Reading: