If your work is in any way related to online websites, you have undoubtedly heard about WordPress. WordPress is one of the most popular and free content management system (CMS) on the Web. WordPress traces its origin to be a mere blogging system, but with an increase in demand for website management, it has now evolved into a content management system. It is now widely used to create blogs and websites. Website coders would prefer to create a website form scratch, and if that is what you want, you can always find a source to do so but what would the need be?
WordPress statistics say that 35.5% of the websites on the internet are operated with the help of WordPress. Companies that use WordPress can easily edit and change their website by using the system's content management system. Numerous companies use WordPress because of its CMS, which is, without a doubt better than other CMS packages. Even if there is something that the CMS cannot provide, there will be a plug-in available to install. Due to being the go-to website management system, WordPress has left all other website developing systems far behind and will continue to do so for many years to come. The reason for that is the number of sites that use WordPress; the number is increasing day by day. New design patterns, along with new and more comfortable to use plugins, have made it the first choice for website management.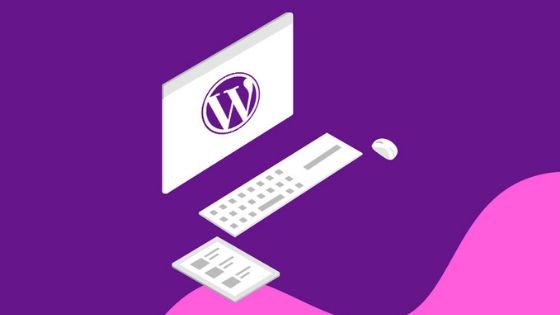 Fat Cow Media and such websites regulate and help to design and launch sites, offering a seamless and time-saving process. For beginners, WordPress provides a secure and low-cost website management system, hence becoming a favorite. Another factor that pulls everyone towards WordPress is that it gives website management for all kinds of websites, no matter what content the site is to support. It also offers an open-source code and a flexible management system, which adds to its credibility and reputation. Its friendly system has made many friends on the Web.
The list of the world-wide recognized websites built through WordPress is too long to mention all, but it includes:
NY Times
Mashable
Variety
Sony Music
Bloomberg
Forbes
Many website designers stray away from WordPress since they find developing websites from scratch more comfortable, but even that idea does not defeat the purpose of such systems. A system that provides more than ten thousand themes and plugins for website management is a dream for many. Various companies and individuals seek the help of the platform to start their websites because of how easy it is, and the amount of choice available. WordPress also allows more content management and control over a website than other options. Another selling point of WordPress is that it can be used to create multi-lingual websites, as it can be translated into dozens of languages. This is one reason why international sites catering to different countries also prefer WordPress over other platforms.
The possibility of designing any website and then controlling it majorly attracts website designers. There is no better platform for a website to begin its journey. Although some may find it inconvenient to manage their own sites, along with all its updates and backups. If you use WordPress, you will have to keep up with the ever-evolving platform since they keep introducing new features, WordPress themes and WordPress SEO plugins frequently. It can be difficult for beginners, but the difficulty can be easily overcome. Another positive feature of WordPress is that it is scalable. If you reach a maximum scale on your website, you will not need to pay more to add functionality to the site. You will only need to pay for the domain and hosting. There are different hosting packages that you can buy for a small fee.
WordPress does allow you the freedom to design and launch your website in as little time as possible. The platform has helped many to reduce website designing costs and editing costs once you need a change in layout or theme. Its various features are an attractive bundle that will benefit any website. Website developers seek WordPress for its popularity scale. WordPress has now become a platform that is the first choice for small, medium and large-scale websites. It is, without a doubt, the best platform for business websites due to its ease, scalability, low-price and multiple features.
Related Post: