Online marketing involves digital channels to promote businesses like email, social media, SEO, content marketing, and ads.
Build an online presence with a website, social media accounts, and online directory listings for credibility and customers.
SEO involves keywords, content, and backlinks to increase the website's visibility on search engines.
Social media marketing involves identifying target audiences, choosing platforms, and creating engaging content for visibility, engagement, and conversions.
Effectively navigating online marketing requires understanding the basics and going beyond with advanced strategies.
Online marketing has become crucial for businesses to grow and reach their targeted audience. With millions of active users online, online marketing has evolved into an effective tool to promote brands, services, and products.
In today's digital age, online presence is vital for businesses to succeed. This is why online marketing has become essential for reaching a broader audience. To navigate the online marketing world, one needs to have a basic understanding of Search Engine Optimization (SEO) and Social Media Marketing (SMM).
Understanding how these two strategies work can help improve visibility, reach, and engagement with potential customers.
This article will provide an overview of online marketing basics and discuss the basics of SEO, SMM, and strategies that can take your marketing efforts beyond. Whether you're a seasoned online marketer or a newbie, there's always something new to learn in online marketing.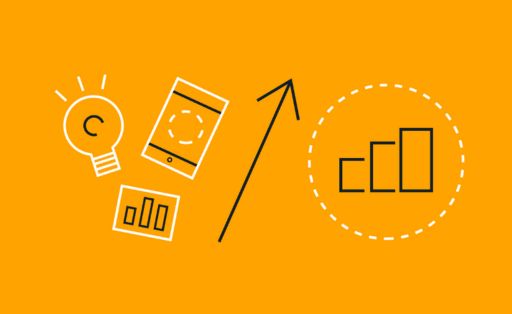 Understanding Online Marketing
Online marketing involves using the internet and digital channels to promote and market businesses. These channels include email marketing, social media marketing, SEO, content marketing, and paid advertising.
It also entangles targeting specific audiences in an exact geographic location, time zone, and demography. With measurable marketing campaigns, online marketing provides a greater return on investment while saving time and resources.
Building an Online Presence
Building an online presence is essential for any business to gain credibility and attract potential customers. In today's digital age, having a website is crucial for businesses. Here are some tips on how to build an online presence:
Creating a Website
A website is a crucial component of a business's online presence. With different website builders available today, creating professional-looking websites to suit varied businesses' needs is more accessible. Companies can create a website from scratch with custom designs or use pre-built templates that are easily customizable.
Websites should include important information about the business, including the services offered, contact information, and location.
Social Media Accounts
Social media is a powerful tool businesses use to increase brand awareness and attract potential customers. These platforms allow businesses to engage with followers and build loyal fans.
Companies should ensure they align with their branding and consistently post relevant content to attract more followers when creating social media accounts.
Online Directories
Online directories are an effective way to increase visibility for local businesses. These directories provide a platform for industries to list their services, products, and contact information. Being listed on online directories provides enterprises with valuable backlinks and boosts their overall SEO ranking.
Search Engine Optimization (SEO)
Search Engine Optimization (SEO) is optimizing your website to increase its visibility on search engine result pages (SERP). SEO involves keyword research, on-page optimization, building backlinks, and more. Here are some SEO optimization tips to increase your site's visibility:
Keywords
Conducting thorough keyword research can help identify the keywords your potential customers are searching for. Including these keywords in your website's content can improve your chances of ranking higher on SERPs.
Quality Content
Search engines favor quality content that is valuable to readers. Creating content that resonates with your audience can lead to higher engagement, more shares, and better rankings.
Building Backlinks
Backlinks refer to other websites linking to your site. By creating quality content, you can generate backlinks from authoritative websites. These backlinks can endorse your website, increasing your visibility and credibility.
Social Media Marketing
Social Media Marketing (SMM) is leveraging social media platforms to promote your business and engage with your target audience. Here are some essential tips for creating a successful SMM strategy:
Identifying Target Audiences
Before creating social media content, you must know your target audience. This involves understanding their pain points, interests, and the type of content they prefer.
Choosing the Right Platforms
Different social media platforms cater to different audiences and demographics. Choosing the ones where your target audience is most active is best.
Creating Engaging Content
An effective SMM strategy involves creating content that resonates with your target audience. This can be in the form of blog posts, videos, images, and infographics. Engaging content leads to higher visibility, engagement, and conversion rates.
Online marketing has evolved, providing businesses with opportunities to reach their targeted audience. From online directory listings to advanced online marketing strategies, companies can implement various tactics to increase brand awareness, generate more traffic, and drive sales.
Moreover, SEO and SMM can significantly improve your business's online visibility and reach. Following the basics and implementing advanced strategies can dramatically improve your website's ranking and social media engagement. Remember to stay up-to-date with the latest trends and best practices to remain competitive online.