In 2021, eCommerce adoption and the requirement for online engagement will continue to grow. People want to interact with companies in a way that is convenient for them, and they are searching for distinctive and streamlined online experiences to do so.
It is imperative for companies to alter their digital presence in order to remain competitive in today's market. What's one approach to accomplish this? For your business website, you should be focusing on SEO.
Your next logical question is: What's the point of SEO? What's the big deal? For your consideration, here are some reasons why you might want to consider using SEO services in your organisation.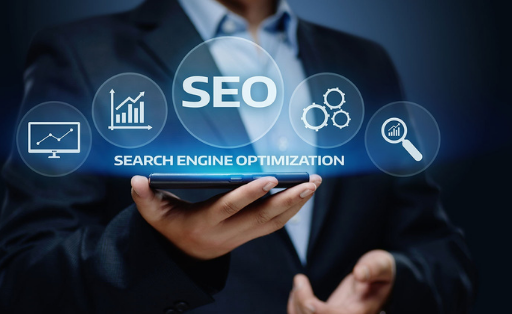 What is SEO, and how does it work?
An SEO strategy is one that aims to boost search engine rankings for specific keywords by enhancing your website's performance. On-site modifications are an important part of SEO since they help increase the quality and quantity of traffic to your site. You should be concerned with the quality of your website's content, not just how many relevant keywords you load into its pages.
According to experts, Google and Bing's recommendations and best practices aren't enough to ensure a successful search engine optimization strategy. SEO is all about anticipating customers' needs, figuring out what they want to read, and offering the best responses. If you're want to learn about your consumers and their behaviours, this is a great way to do so.
The most important thing is to be able to combine both technical and strategic aspects. To meet the needs of both your customers and search engines at the same time.
SEO for Small Businesses
You don't have to be an expert in the field of SEO to get started. Rather than spending money on traditional print advertisements or sponsored posts, it is better to hire an SEO services provider and invest in a few tools to help your business grow in the long run. You should use organic search for your business for a number of reasons, including the following.
Search Engine Optimization (SEO) is a Way to Attract More Clients
Organic search accounts for 53.3% of all website visitors, and 60% of marketers say their best prospects come from SEO-engaged customers. Why does that happen? Having a high ranking in the search results means that you are providing a solution to a problem that people are looking for.
Customers need to see your business on the first page of Google in order to buy from you. Your click-through rate virtually doubles if you rise to the top of the rankings. If you want to go to the top of the search results, you may want to claim a Featured Snippet (the top of the page element).
Your customers will find you if you're ranked high in search results for specific keywords. And bringing your website at the top of the search results will help you establish yourself as a trustworthy source.
For customers, it provides a trustworthy online experience
Getting to the top of a search engine's results page is entirely dependent on the authority you earn. A superb user experience is more important than any other factor in attracting visitors to your site, even if your answer or resource is the best in the world.
When it comes to online success, the technical aspects of SEO like page speed, backlinks, and other authority-building features play a critical role. It's imperative to keep your website in peak condition if you're going to play by the rules set by search engines.
As a result of this, you'll be able to rank higher and gain greater exposure. If your website is well-functioning, customers will be more likely to put their trust in you. There are many ways to achieve this, such as by implementing speed optimizations, security measures, and automated customer support portals.
Recommends an Emphasis on End-User Satisfaction
When it comes to your online experience, maximising user experience is an essential part of SEO. New Core Web Vitals and other variables like page speed will be used by Google to decide whether or not your site is offering a meaningful user experience in 2021. Additionally, Featured Snippets and other in-search components exploit this principle, by bringing relevant information directly to the search results page itself.
As a business, this simply means that you must focus on the demands of your clients. What are they trying to find out? Who knows what they'll want to do after this? It is important to think about what else you can do for them.
By focusing on your customer's needs first, you have a better chance of ranking higher, keeping them engaged, and converting them into customers. There is a direct correlation between how frequently this occurs and how many visitors your site attracts. And so the cycle goes on.