Business today relies heavily on the internet and social media presence. Sales, marketing, and advertising all happen online. It's a way to reach out to a huge number of consumers and grow your company more quickly than would be otherwise possible.
Reputation Defender has found that one of the best ways to attract new customers is through positive reviews by current clients. It is a fact that 81% of consumers will evaluate a local company primarily through Google reviews. It's how they determine the quality and value of products and services and how well a company treats its customers. Reviews are too good a tool not to be using. You need to know how they work and how to leverage them effectively.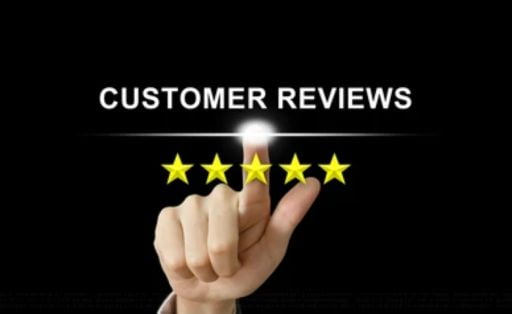 Customer Reviews
Customer reviews are usually in written form, but some people may create a video. Reviews detail a customer's experience with a transaction with your company. They discuss the quality and price of a product, how quickly it was shipped and how well packaged it was, and also any service you may have provided. Google, Yelp, Amazon, and Facebook are the sites where reviews are most commonly found. Reviews on third-party sites are more trusted as consumers see them as non-partial.
Asking for a Customer Review
Even if they are happy with your experience, few customers will leave a review on their own. It is a perfectly acceptable business practice to ask a customer to leave a review. Reputation Defender has created guidelines for how to go about this.
Ask Right After a Purchase – The best time to request a review is immediately after a successful transaction has been completed. The experience will be fresh in the customer's mind. They will remember the details and will still be excited about the purchase.
Bring It Up in Conversation – It may feel awkward to ask someone for praise. The way around this is to work it naturally into a post-purchase conversation with the customer. It's a natural follow-up after concluding the transaction.
Ask After Receiving Praise – If a customer praises your company and the recent transaction, it's a great opportunity to ask them if they would be willing to put it into a review.
Send an Email – Most businesses have an email list and regularly correspond with customers. This is a good tool to utilize to ask for a review. Leave a link that will take them to a review site and make it easy. They will be more likely to respond.
Remember that there is no harm in asking a satisfied customer for a good review. It's the best way to generate them.
Responding to a Review
You may sometimes wish to respond to a review. This may be to thank a customer for their praise. This kind of interaction can go a long way toward impressing consumers. In the case of a negative review, a response is an opportunity to rectify the problem and satisfy the customer, demonstrating that you care. You may also want to respond if a review uses incorrect information or if the review is fake altogether. Google removes reviews that don't meet their User Contributed Content Policy. You can flag a review to bring it to Google's attention.
Set Up a Profile
It's important to have a Google account, and if you do, you should take the time to set up your "About Me" page. All of your reviews will link to this page. Include your company name, logo, and contact information on the profile. It gives your company and the reviews a legitimacy that will impress consumers.
Today, businesses need an online presence to compete. Your website, social media accounts, and review site profiles can help you connect with current clients and bring in new ones. Customer reviews are one of the best ways to attract consumers to your business, so be proactive about asking for them and responding to them appropriately.