Here is your answer if you were wondering why you should use a WordPress webpage builder. WordPress website builders can help you to create the website of your dreams even if you do not have any experience with coding. You do not need to hire a developer or a web designer you can do it on your own in just a few hours.
The drag-and-drop feature allows you to use built-in options and features which speed up the creation process. You can create a website template with the WordPress website builder and reuse it as much as you like. Apart from that, you can enjoy many more benefits with the right WordPress website builder. However, you will have to find a builder that is suitable for you and your site.
Recommended: Reasons to Use WordPress for Your Business
Luckily there are a lot of great WordPress website builders out there. In this article, we will mention the two we consider the best on the market.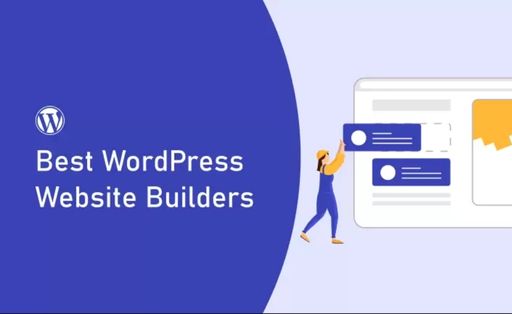 Best WordPress Website Builders
Beaver Builder
Beaver Builder is a very popular option for a WordPress website builder. Beaver Builder offers site builders and their clients a platform to create and design websites without having to put too much effort. Beaver Builder is actually one of the easiest WordPress site builders to use. Hence it is famous for its simplicity. The launch of the website is actually quite easy and decently fast.
Interface Tools
The page builder is fairly intuitive and efficient. The interface uses a drag-and-drop front-end builder where you can move elements like texts, images, icons, or videos. The interface is clean and clutter-free, with lots of tools that will help you create your website. Some of the tools include options to save your template, duplicate and review your layout, edit in responsive modes, a full-width content area option, see page revisions, add layout CSS and Javascript, change UI brightness, and lots more depending on the version you have.
Free and Premium Version
Beaver Builder has two versions, a free and a premium version, with three packages available. The free version of Beaver Builder is available in the WordPress plugin however is quite limited compared to the premium version. It includes only five basic modules. Besides the basic modules, the premium version has advanced modules that include a content slider, map, icons, slideshow, gallery, contact form, call to action, callout, social buttons, a countdown, and many more. The pre-made templates are also included only in the premium version. You can also create and save your own templates, rows, columns, and modules. It allows you to create your own templates and export/import them to another website. All the pages are mobile responsive.
Plans
The three available packages of the premium version are Standard for $99, Pro for $199, and Agency package for $399. All pages include an unlimited number of sites and priority support and give you access to premium modules and templates. You can test their service for 30 days and get a refund. The speed of Beaver Builder is impressive both for the speed of the site itself and the speed of working on it. The Support on Beaver Builder is also highly ranked the fastest way to get their support is through their ticketing system.
Divi website builder
Divi is also one of the most popular WordPress website builders available. It has a multipurpose theme that allows you to create any type of website with WordPress. If you want to use Divi builder, you will have to be subscribed to Elegant Themes so you can have access to its entire range of themes and tools. Divi has an intuitive front-end visual editor with real-time editing. It is packed with more than 800 pre-designed layouts, pictures, illustrations, and icons for the site.
Interface Tools
The interface uses a powerful drag-and-drop content editor for WordPress. It alsoi allows you to fully create custom post and page designs. It has a large number of features available like a visual editor for creating custom page designs, ability to create custom theme templates, content modules, the ability to create reusable sections for use throughout your site, wireframe, history panel, and viewports for previewing content on smartphones, tablets, and desktops. Divi has excellent portable options for transferring your layouts and other assets between WordPress websites.
Plans
Divi pricing options are quite reasonable, there are two options for paying yearly access of $89 and lifetime access $249. There is a 30-day money-back guarantee that allows you to try Divi and its services before you make the final decision.
A final word
Creating any website with builders makes the job far easier. It allows you to be in full control and make a creative decisions on your own. Signing up for Beaver builder or Divi will give you a positive experience and the liberty to build your site according to your wishes. So, if you had any hesitation about whether to use builders or not, this article should serve the purpose of answering that question.
Recommended: