Having great content is vital to high search engine rankings and SEO.
A modern marketing plan has many steps, and content creation is one of the most important ones. Content is the message through which you communicate with your potential clients. That's why a content marketing strategy is essential to produce the best and most profitable content for your business.
Unfortunately, many companies seem to invest a lot in the channels but ignore the content itself. They take it for granted and think anyone can do it, which is not a good approach for SEO. A proper content marketing strategy approach by an award-winning SEO agency requires identifying the target audience, establishing their problems and presenting the solution in terms of your products or services.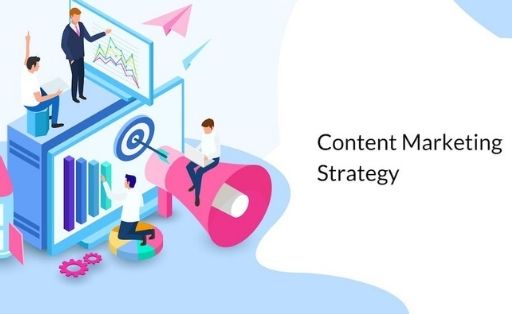 Following are the essential steps that will help you create a very effective content marketing strategy.
#1. Define your goal
Having a clear goal helps you focus and makes it easier to take a measure of your success. Sometimes content is meant to increase profits and generate leads, other times, it is intended to establish your website's authority. The goal defines how your content will be written. However, marketing content in most cases contains unique selling points about your business.
#2. Identify the target audience
Nowadays, there is a lot of focus on the personalization of services over the internet. As a result, old formulas of creating one universal content meant for all kinds of people no longer apply. Instead, carefully investigate your target audience and write content that will appeal to them. For example, you may write cheerful, uplifting content for the sports gear business because it primarily targets youngsters.
#3. Carry out a content audit
Analyze your content to see if it fulfills your goals. First, make sure that it contains all the essential elements of quality content. Then, edit the content as you discover any discrepancies.
#4. Compare with your competitors
Check out the efforts of your competitors against established goals and target audiences. Then, analyze and compare their frequency of posts, quality of content, backlink channels and the topics covered —improve yourself in light of this comparison.
#5. Use a content management system
A CMS helps you manage your content efficiently, which includes analysis, planning and creating content. It can help you structure your content. You can even schedule some content with the calendar to be published on a specific date and time.
#6. Carefully select the topics
Producing quality content requires a lot of hard work. You need to publish content that will appeal to your target audience and bring in the much-needed leads. Be mindful of special dates, events and major incidents. Incorporate them into your periodically published content accordingly.
#7. Measure your success
If you have done everything right, the only thing left is to wait for the results. Take notes on how your content is received and how many leads and backlinks it generates. Critical assessment of the content is necessary to ensure it remains up-to-date. Always be critical and double-check all the positive and negative results. If you are careful, you will start seeing a flood of positive results very soon.
Recommended Reading: