Text video maker is in the trend across the globe. It is something that creates animated videos to narrate stories and create an excellent campaign. So if you want to try your hands on text to video with some animation, you are in the right place.
When we search for the best text video maker for beginners, it must be easy to handle and professional. Mango Animate is one such name that you can consider at your beginner to pro level. However, if you don't know what it is, what functions it offers, and how to use it, we are here to share with you each detail related to this Mango animate text video maker.
Recommended: Best Video Editing Software
What Is A Mango Animate Text Video Maker?
Mango Animated Text video maker is a free tool, which allows users to create animated text stories in four easy steps. In addition, it can be utilized in social media posts and small video introductions.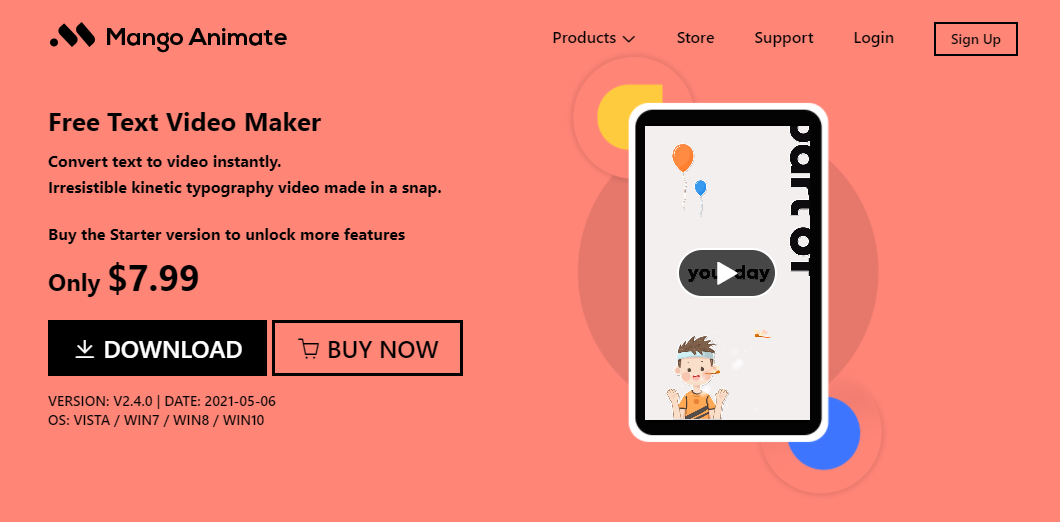 What Makes Mango Animate Text Video Editor The Best Software In The Market For Beginners?
There is more than one reason that makes the Mango animate text video maker the best. Here we have listed some notable points to consider.
1. Animated Text Video Templates:
There is a massive collection of animated text video templates on Mango Animate Text Video Maker. You can use various types of templates. Each pre-animated template is different from another one. Also, users can wholly customize it according to the need of text and design. It is easy to create text videos from scratch, pick, edit and create a video. It hardly takes few minutes to complete the task.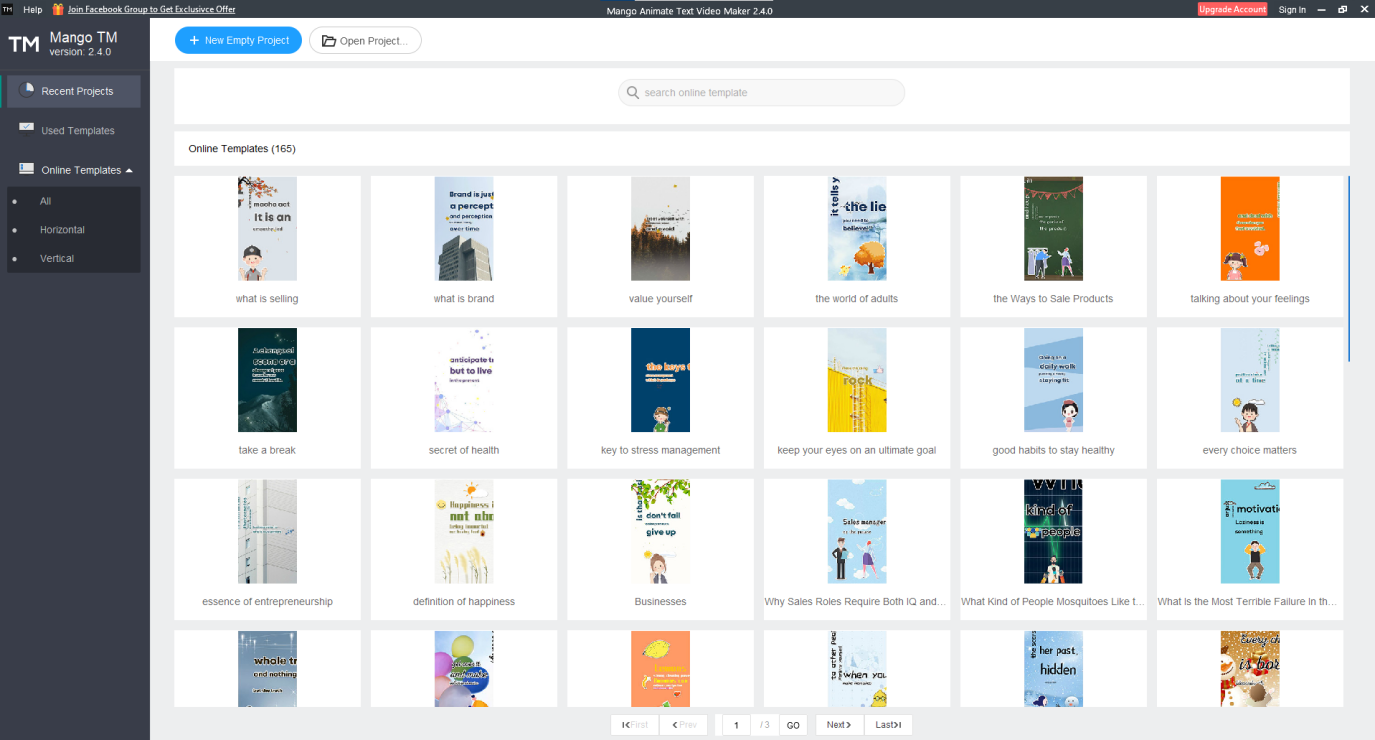 2. Stunning Text to Video Animation:
Convert your text into animation is just a click away with the Mango Animate Text Video Maker. It offers exceptional motion typography animation in which you can put your text in no time to see a final result. You can choose various effects like a typewriter, bouncing, sliding in, and others. Together all functions can make eye-pleasing kinetic typography video.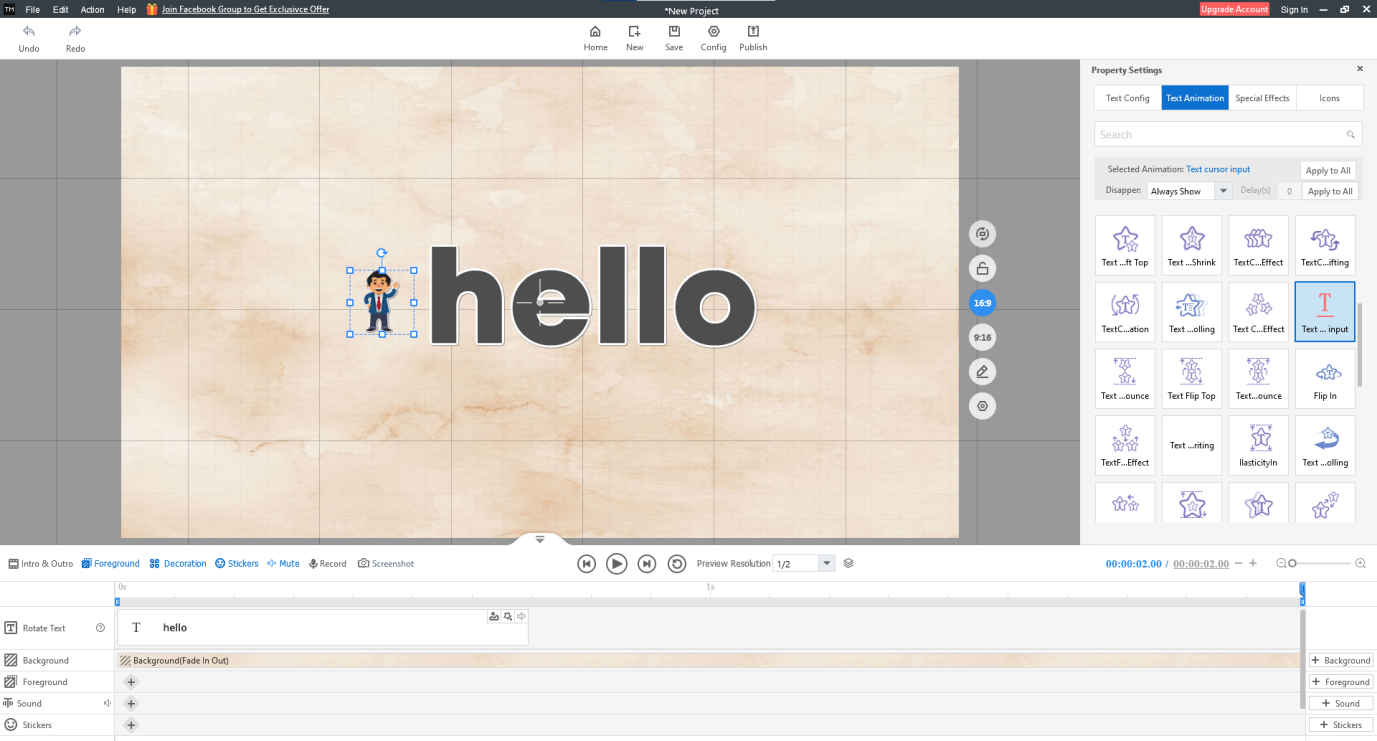 3. Text to Speech:
The industry-leading text-to-speech converter can convert your text into speech without touching your keyboard. It supports dozens of languages and voices. Users have complete control over every aspect of the text to speech. Together it will make a unique animated video for your product or brand.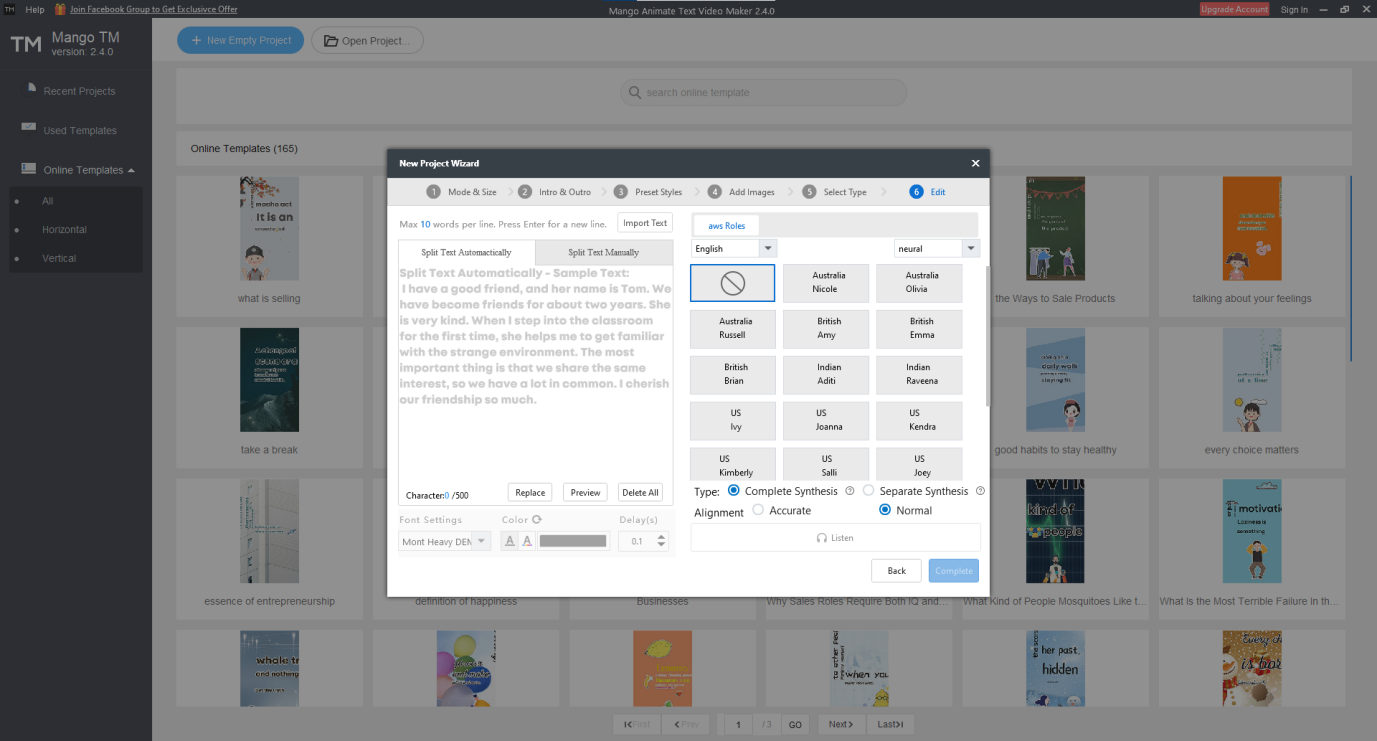 4. Free Icon Library:
Who doesn't love icons? Of course, everyone finds it useful. When you get unlimited icons of high quality for free, it seems like a treasure that elevates your animated text video. You can convert any text to video, and the mango Animate text video maker will automatically find suitable icons for you. This process takes few seconds, and after icon addition, your typographic video looks more eye-catching and offers great visuals.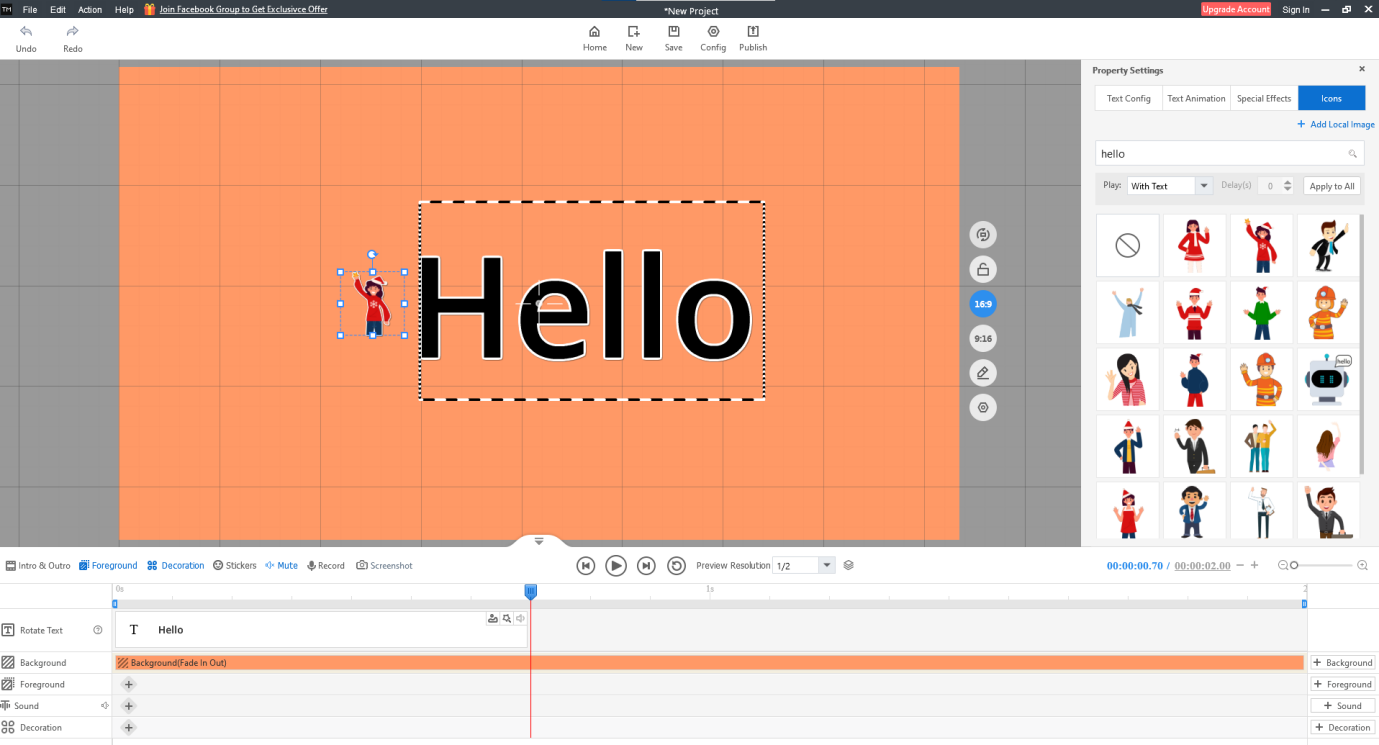 5. Compatible on all Social Media Platform:
You have various customization options like size, cover, and others. After editing, you can share your videos in multiple formats and multiple platforms like Vimeo, triller, TikTok, YouTube, and many more.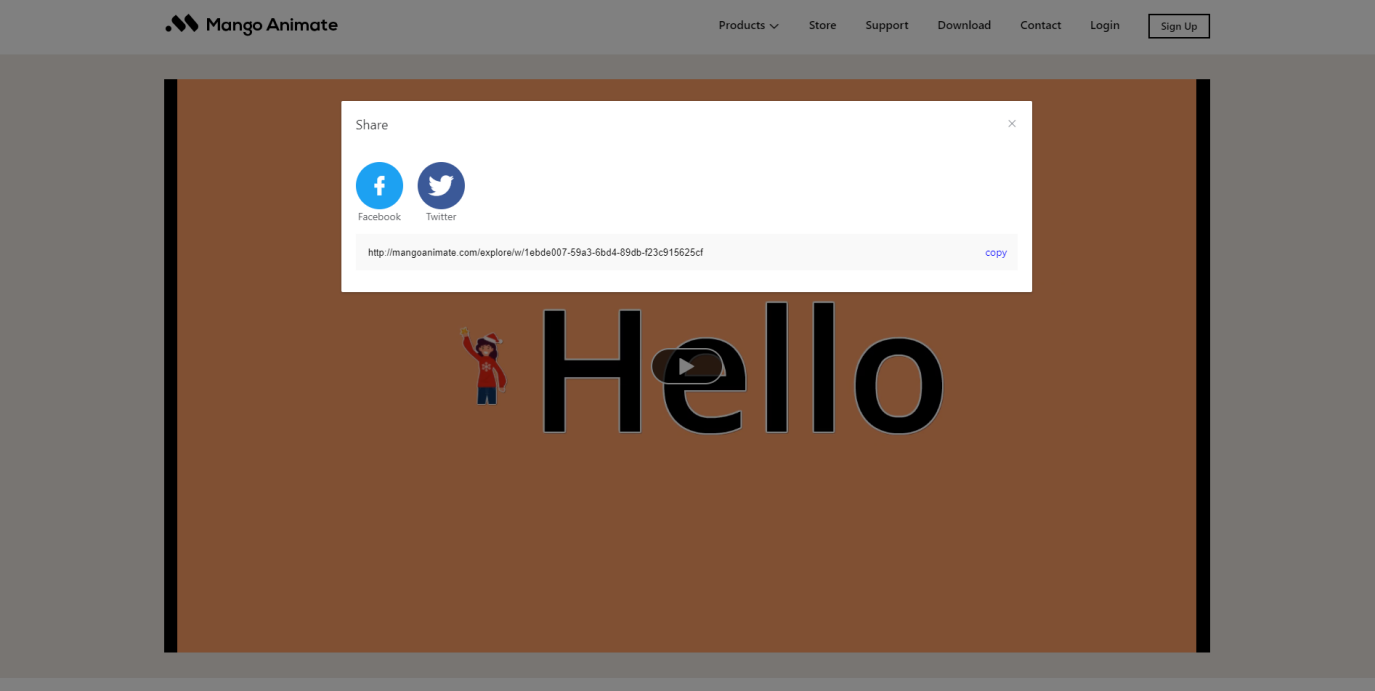 Notable Features Of Mango Animate Text Video Maker
1. Motion Typography Formats
Convert your text, blog, or article into video from numerous styles and templates. You can choose subtitle mode, MV model, Rotate text mode, and change the aspect ratio of your final video. Also, sharing is easy as it supports most social media platforms. It needs one click only.
2. Easy To Use
This tool is easy to use and does not require any technical skills. You enjoy while processing your text into animation video. Use every function and create your impactful animated text video easily and quickly.
3. Add Video Intros & Outros
If you are making animated videos for professional purposes, you need a proper introduction in starting. With Mango animate video maker, you can create excellent motion videos with intro and outro. Also, you can upload your logos, fonts, images, and videos. Finally, there are stunning transitions and music to add charm to your animation video. A perfect combination of everything impresses your audience immediately.
4. Instant Animated Text & Subtitle
You can add text to your video as a subtitle. Even users can change text size, font, colors, and more. What it needs is your audio, video, or text, and it will convert your text into an animation video in no time.
5. Powerful Voiceover Tool
A perfect voice-over can level up your animated text video. There is a built-in text-to-speech engine to convert text to video. It sounds like a natural sound and hence more appealing to viewers. You have to press the record button, and it will record your natural voice. In this way, you can tell your story with feel and emotions.
6. Animated Cartoon Characters
A Cartoon character or narrator can make your video more fun and memorable. There is an extensive library of cartoon characters from which you can choose one. In addition, hundreds of captivating animation characters make sure your video is a real hit.
How Does Mango Animate Text Video Maker Work?
This tool is easy to use and handle. Whether you are a beginner or a pro, you can use this tool with ease. The over process consists of only 4 steps and takes a few minutes.
Step 1: Style selection
First of all, you have to choose an animation template and video style from hundreds of templates available. Then, you can kick start with a suitable animation template.
Step 2: Text to video conversion
After selecting a suitable style or template, it is time for your text. For that, set your preference. Finally, you can import your article, blog, or text and convert it into video.
Step 3: Animation and customization
Now, in your video, add free icons, animation, backgrounds, and other things to make it perfect and professional.
After editing, save your animated text video as GIF or video. Then, save your text animation as a video or animated GIF. And share it to popular social media platform like Tiktok, Instagram, YouTube, Vimeo, Triller, and other.
Please watch a text video made by Mango Animate Text Video Maker here.
It is all about the best text video maker for beginners. Mango animate text video maker is undoubtedly one of the best names if you are trying your hand for the first time. This tool has all the essential functions and features to make your video professional. So go for this tool without any second thoughts.
Recommended Read: