Best video editing software and video editor for customizing your existing video. Before technology grow video editing was very hard. Now a day it's very easy to create short films and documentaries for a professional video editor. This video editing tool makes quite easy your video-related tasks. There are numbers of top video editing software are available in the market but you should know which tool is better and easy for you. This video editor available in paid and free versions to beginners and experts. We shared the best audio editing software to customize audio and in your video.
In today's post, we are going to share the top 10 video editing software with their features, support platforms and also pricing for all video editing tools that make your choice easy.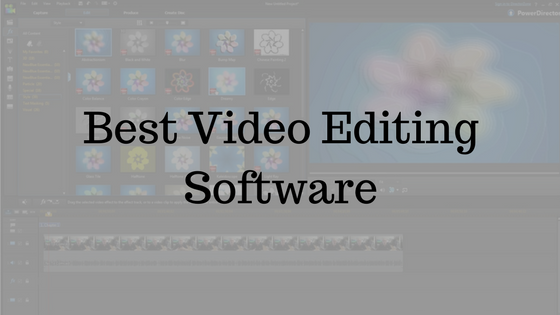 Best Video Editing Software for Video Editor
#1. Windows Movie Maker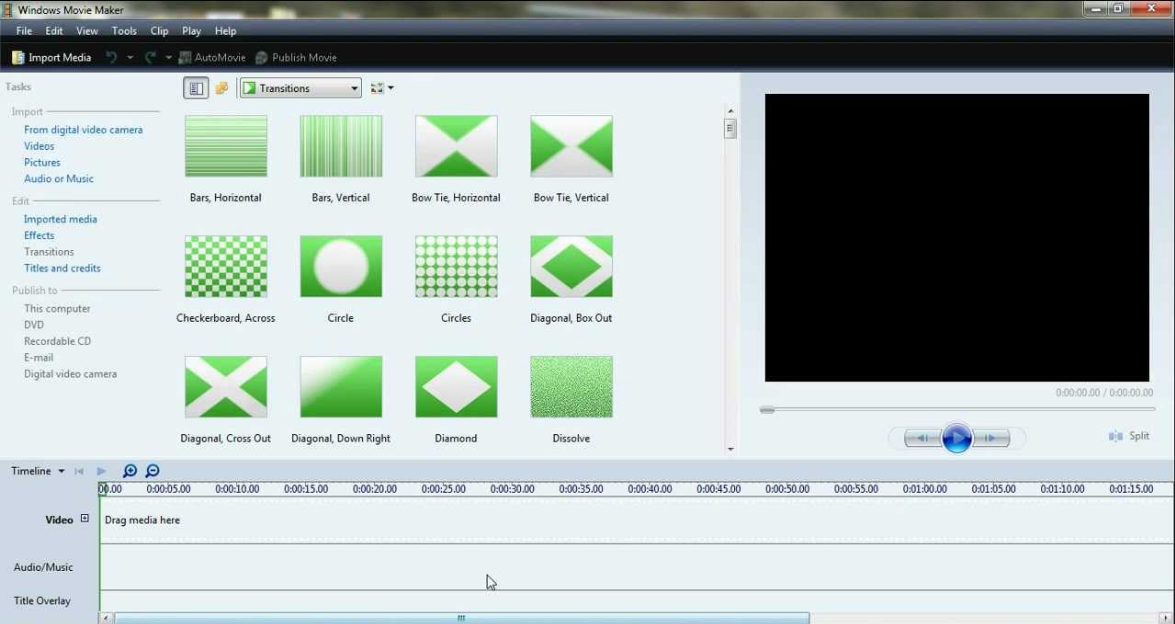 Windows Movie Maker is the best free video editing tool. This free video editor but comes with tons of existing features that make your video related task quite easy. The software comes in handy, so you don't need too many resources to complete your task. It has a great user interface and helps you to add transitions. You can set up track and export it to your Windows 10 or other device media compatible format. Windows Movie Maker has cool features like, HD support, 1 video track and 2 audio tracks, Storyboard Mode and linear timecode display which make this video editing software the best. You can download this free movie editing software from the official website.
#2. Adobe Premiere Pro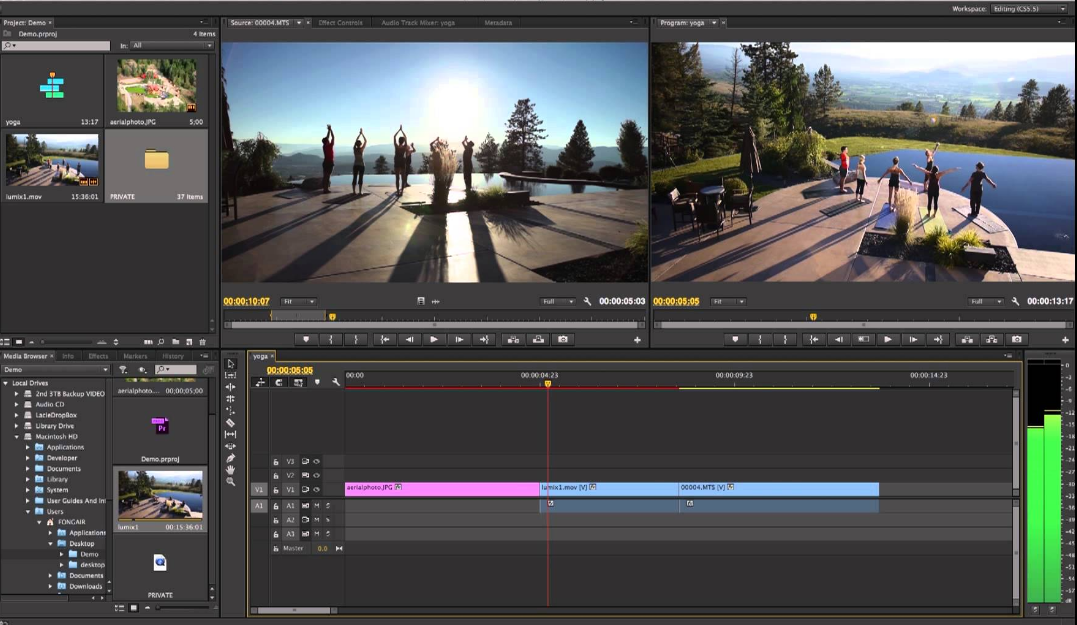 Adobe Premiere Pro good video editing software and very much popular like other. This is timeline based video editor that support Windows and Mac both device. If you want to be a professional video editor and able to pay for this kind of software, Adobe Premiere Pro is perfect video editing tool for you. This paid software that has tons features like HD Support, storyboard mode, Multi-Track editing, unlimited audio and video tracks, linear timecode display and NDE much more. The best part of this software is, it supports every popular video format and support platforms like Windows, Mac, and Cloud. If you want to know about the premium plans for this software, you can check the official website.
#3. iMovie Video Editing Software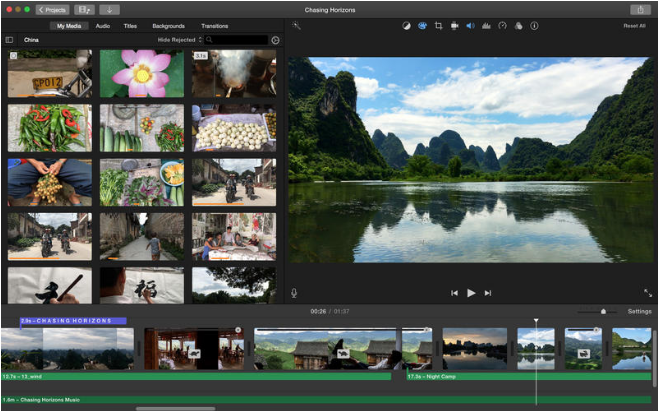 iMovie video editing software another popular video editor 2017. The software used Apple's Macintosh devices to edit the videos. iMovie video editing software enables you for video editing by using any iOS devices like iPhone, iPad, iPod, and Mac. It has some ultimate features like a drug-based interface, watch movies from your Apple TV, the ability to fine-tune clips, etc. This best video editing software offers QuickTime compatible with HD support for input and output formats. Features you will get in $14.99 subscription link, HD Support, 2 video tracks and 4 audio tracks, NDE, storyboard mode and linear timecode display. You can use this software from here. Also, check free movie apps to watch movies on your smartphone.
#4. Sony Vegas Movie Studio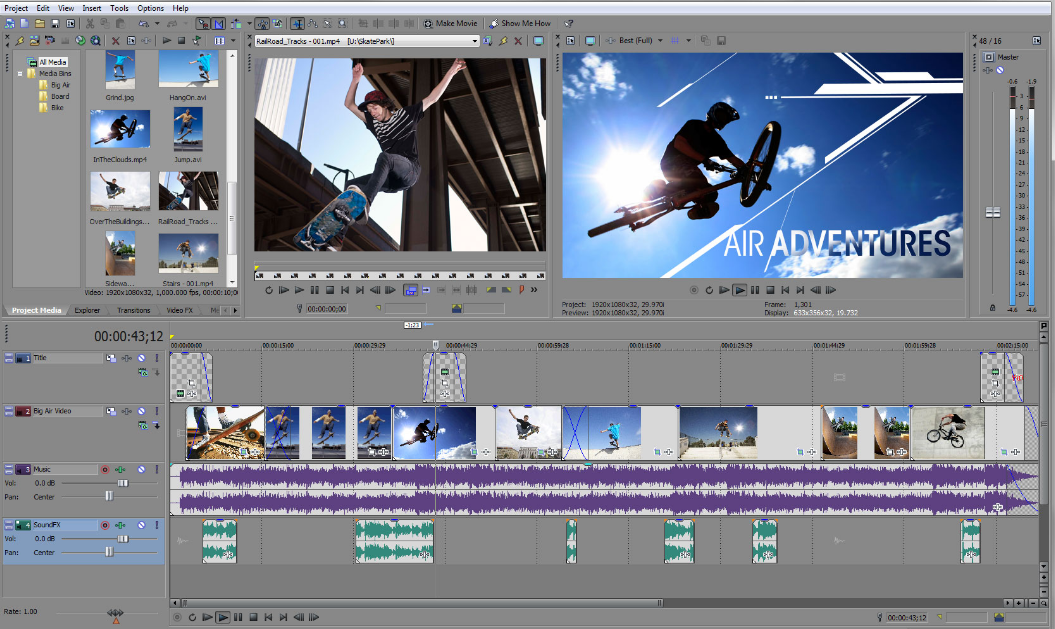 If you are searching for a video editing tool that not consumes more system resources and makes your video work quite easy and fast than Sony Vegas Movie Studio is the best choice for your Windows and Mac PC. Sony Vegas Movie Studio is a small part of Sony Vegas Pro that works perfectly for professionals and beginners. The software has a superb interface and also stunning features like transitions, real-time effects, text and video stabilization and others. You can say it all-in-one video editor because of its features. This tool support QuickTime, MP4, AVI, WMV, WAV, MPEG-4 etc. Input formats and MP4, MPEG-4, WMV, WAV, AVI etc output formats. The video editor offers trial version if you want to check how it works but to get this on your Windows PC you need to pay $79.99. For more detail, you can visit the official website.
#5. Corel VideoStudio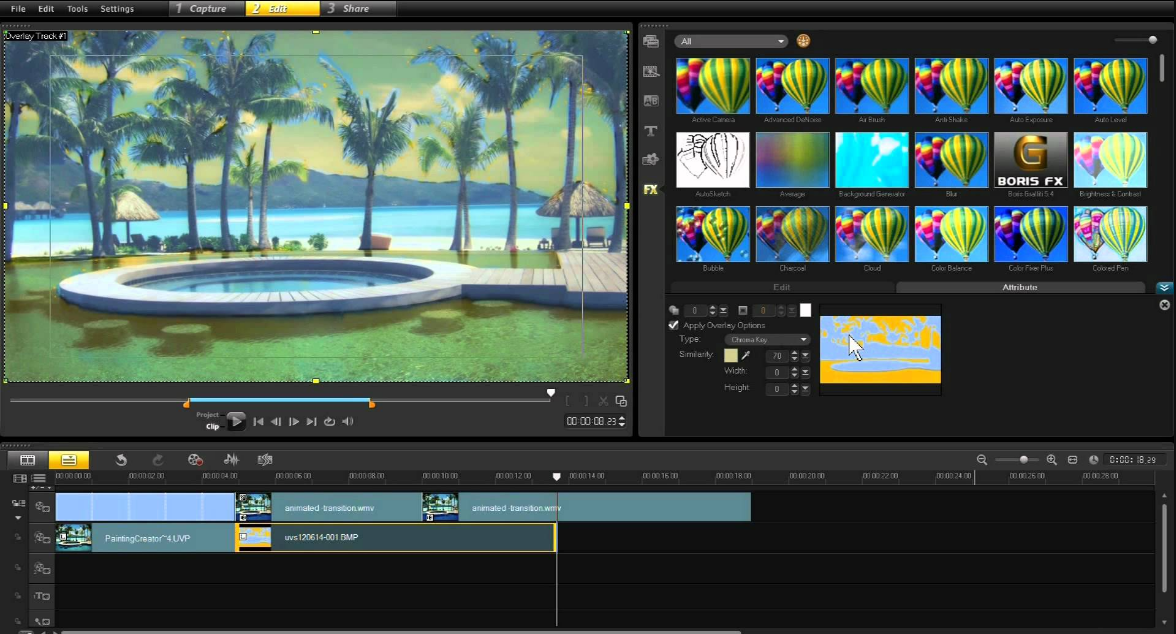 Corel VideoStudio part of CorelDraw and best video editor and a graphic suite. Corel VideoStudio comes with the 64-bit power which makes your video editing task very much easy. The software has some outstanding features like, its speed up your video editing, multi-monitor support, easily create overlays and titles, stop-motion animation and DSLR enlarged mode that make fit this video editor in the top 10 lists.
Corel VideoStudio supports the Windows platform so you can use it for Windows 7/8/10 and other. It supports every video format and other dedicated formats for iPad, Smartphones and DSLRs devices. It also supports output formats for every video formats and you can export files as per your devices. This video editing software has powerful features like HD Support, storyboard mode, Non-destructive editing, linear timecode display,6 video tracks, and 4 audio tracks and all you get at $79.99.
#6. AVS Video Editor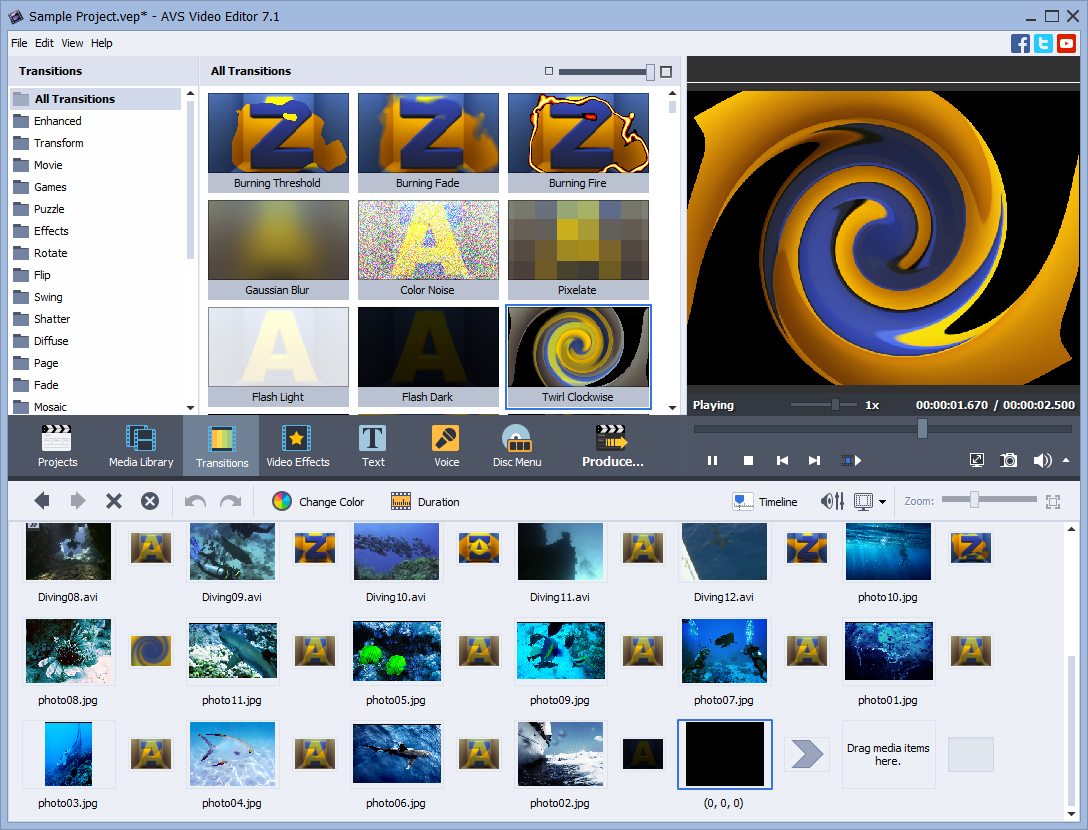 Are you looking for professional, easy to use and quick video editor? AVS Video Editor is the best choice for your Windows computer. AVS Video Editor powered by Online Media Technologies offers existing features like various effects, blurry video support, multilingual support and you can share this video directly to various social media platforms.
We can say this VPS Video Editor is one of the best video editing software for Windows. The software supports input formats like AVI, MP4, MKV, 3GP, VCD, MPG, FLV, AMV, DAT etc and output formats MP4, AVI, WMV, FLV, SWF, MPG etc. The key features of this software are HD Support, Dual Audio track, Single Video Track Non-destructive Editing. AVS Video Editor has a trial version that you can use to check the functionality and features, and after that, you can buy at $59.
#7. Pinnacle Studio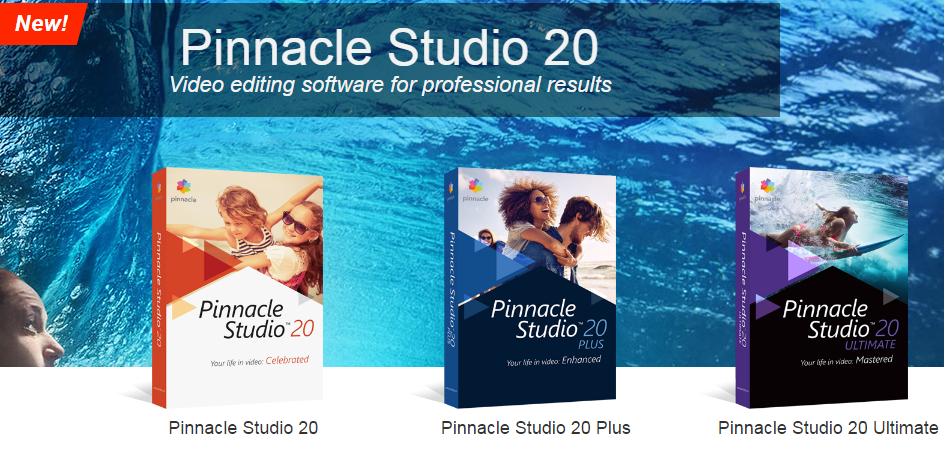 Pinnacle Studio another best video editor software or windows device which is used by professionals. It's a version of a fully-fledged video editor. The software has some unique features like you can drag and drop HD video, you can edit up to 6 tracks according to timeline, title and overlay creation option, add sounds and music, free training, royalty-free tracks collection etc. If you are looking for good video editing software you can go with Pinnacle Studio for Windows device.
This best video editor supports input formats like AVI, MKV, MVC, HDV, QuickTime etc and out formats like DVD, QuickTime, MKV, MP4, MPEG-4 etc based on your device. In a $59.95 premium plan, you will get features like high definition support, multitrack editing, unlimited video and audio tracks, non-destructive editing, linear timecode display and much more.
Also Check: Data Recovery Software for Mac
#8. CyberLink PowerDirector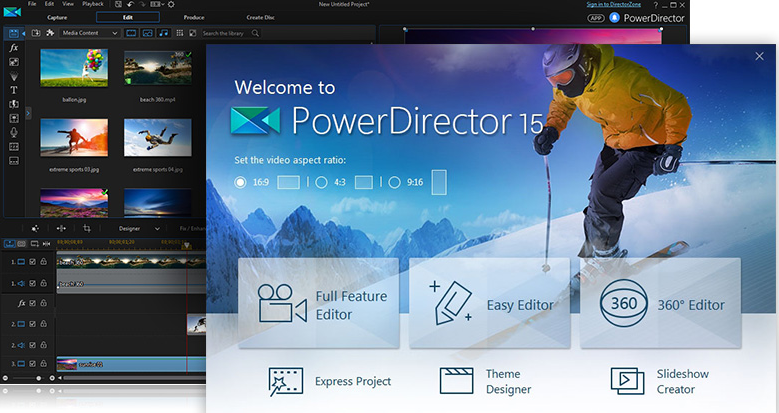 CyberLink PowerDirector easy to use software for video editing and its simple UI make this software easier for the benniger video editor. Its provide animation and slideshows for stunning videos. If you are not around to your computer, still you can edit your video by using smartphone application of Cyberlink. The software support input formats like DAT, WMV, FLV, AVI, 3GP, MP4, MPEG-4 etc and output formats like MKV, MVC, WMV, MPEG-4, QuickTime etc. If you are able to pay $89.99 for this software, you will get features NDE, high definition support, 100 audio and video tracks, storyboard mode, and linear timecode display.
#9. Final Cut Pro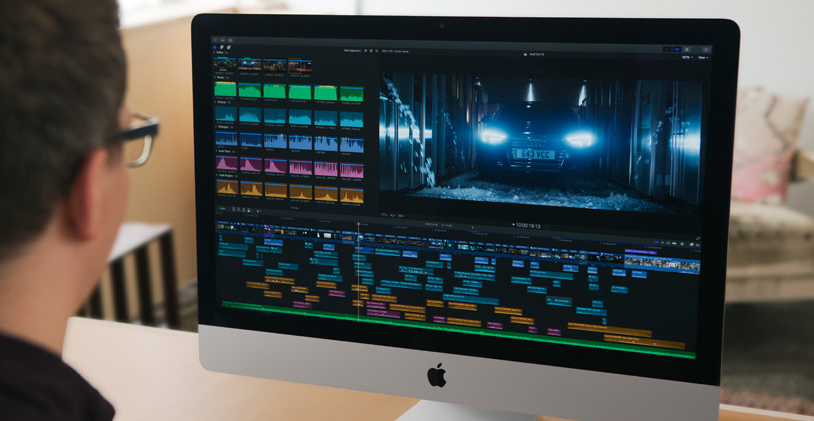 Final Cut Pro best video editing tools used by the filmmaker to edit their movie after recording. Like iMoive this software also design and developed by Apple Inc that comes with some notable features like great UI, quite useful keyboard shortcuts and more. If you are using Mac device and able to pay for using such greater video editing software then Final Cut Pro is the best video editing software for you. As Apple Inc. The product this video editor support Macintosh platforms. Its input and output support any video format which is compatible with QuickTheme.
Final Cut Pro available $299 and features you get HD Support, storyboard mode, Non-destructive editing, up to 99 video and audio tracks.
#10. ivsEdits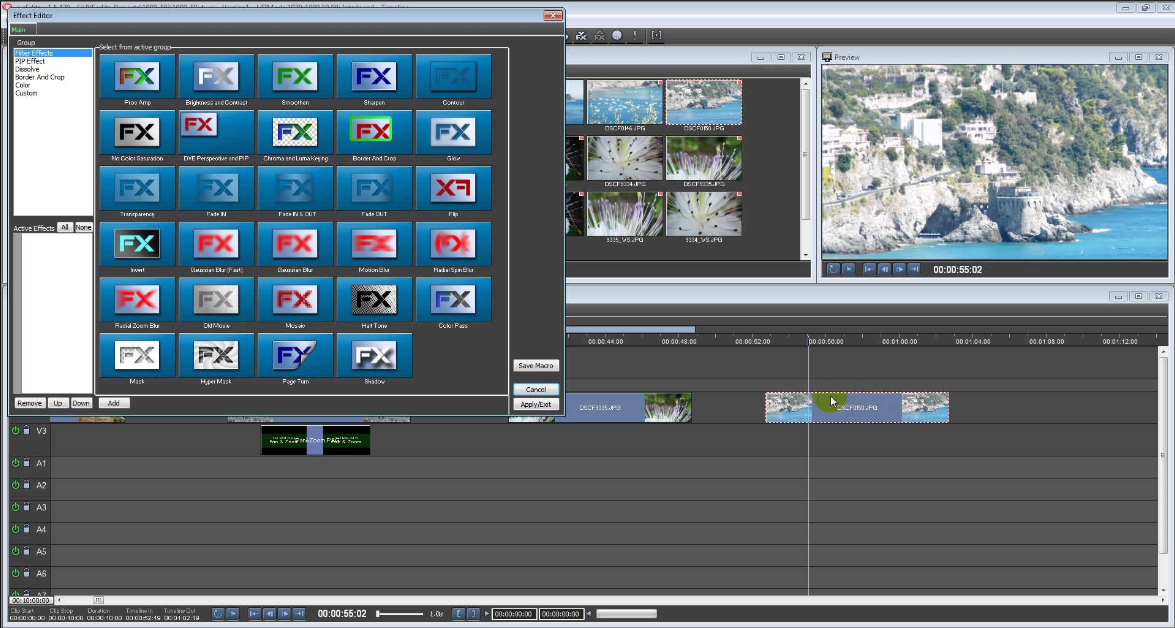 ivsEdits is the best free video editing software for your Windows PCs. It has a simple user interface that makes impress on every video editor. If you don't have enough money and looking for the best video editing tools then you can download ivsEdits from the official website. This free video editor has some stunning features like multi-camera editing, various video effects, multiple live inputs, the real-time video I/O, hardware integration and lot more. Its free version but still supports the most popular video formats.
Conclusion
So here is the best video editing software which you can be used to increase your video editing skill. I try to cover the most popular and easy to use video editing software which beginners can use without any problem. If you have experience with any other useful and want to add to this list then comment below. We will review it and will publish it here. Now share this post on social media and let your video lover know that he or she can use this paid and free video editing software.