Are you searching for free webcam recorder software for Windows to record screens? That's good. We are going to share useful free webcam recording software.
We always sharing useful software for our readers who are searching for free and paid software. Today we are going to share some useful free webcam recorder software that gives you access to record video and you can download it to your Windows PC. With this free webcam recorder software for Windows, you can record video with audio in any format like AVI, WMV, MKV, FLV, MP4, MPG etc. You can also take a screenshot while recording video in JPG, BMP, GIF, PNG, TIFF etc. Also, check YouTube Intro Maker free app.
This all-paid and free webcam capture software are used for a variety of purposes like business meetings, webinars and much more. Not everyone is able to pay for good-quality webcam recorder software. So we decided to share some best free webcam recorder software and also paid software too for TechTipTrick reader. So let's discuss the 10 best free webcam recorder software below.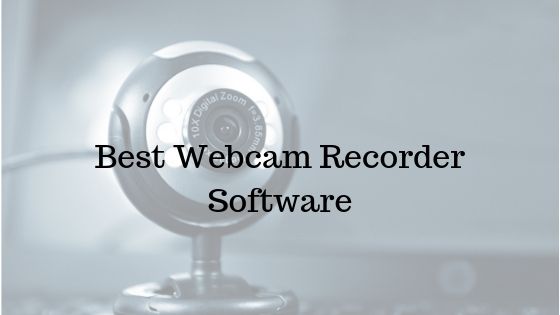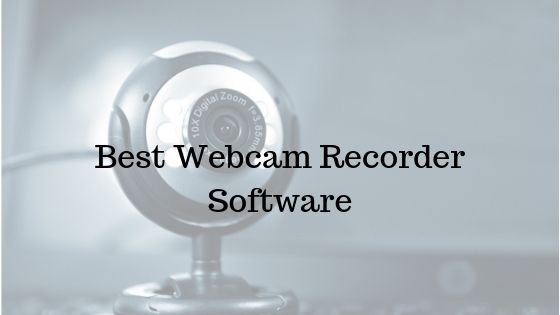 Best Free Webcam Recorder Software Windows 10
#1. EatCam WebCam Recorder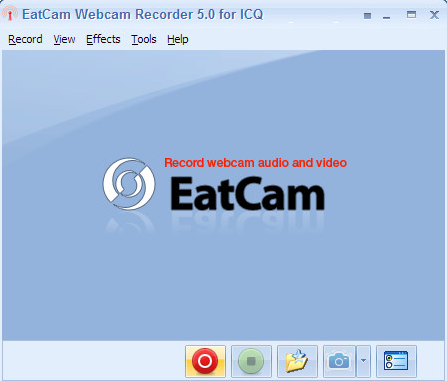 EatCam webcam recorder is the best free webcam recorder software for the user who is searching for the best but free webcam recorder software. This software is for Yahoo Messenger records Webcam which converts video to AVI file and can play anytime. When you start this software you can record video anytime and also can reply to your favorite moments in the video. The best feature about this software, it will record all the screen of your system. Also, check Free Video Editing Software.
#2. ManyCam 4.1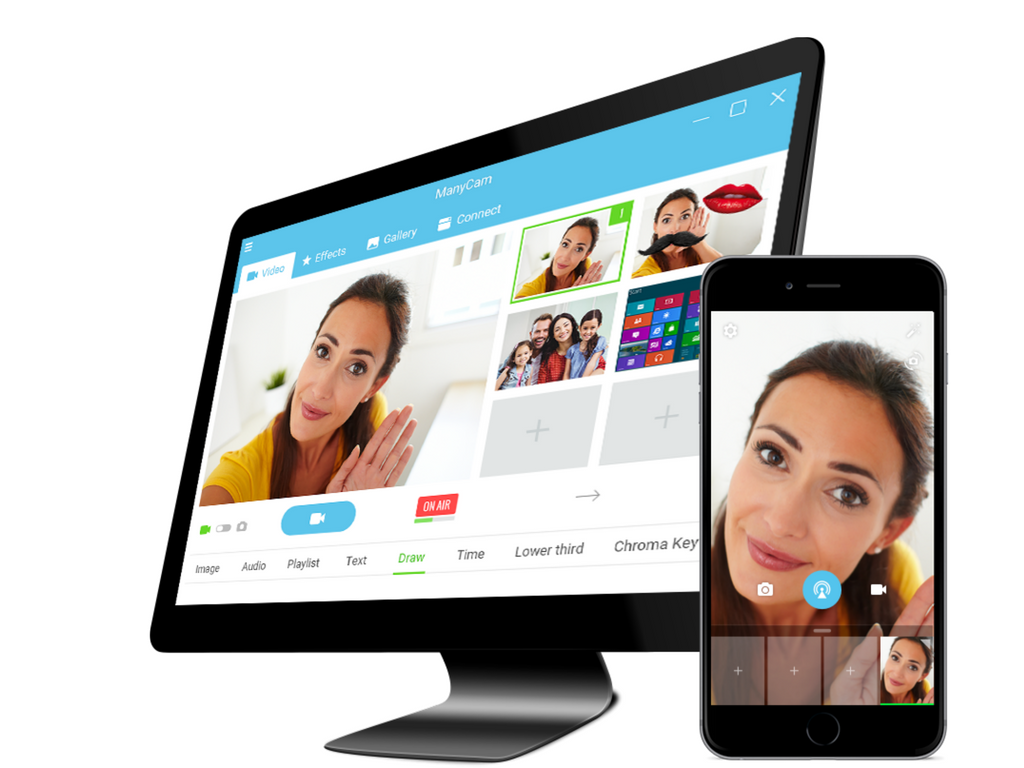 ManyCam 4.1 is best freemium webcam recorder software available in the market with a bunch of features. This software is used for many purposes like live chatting, broadcast, business meeting and much more. You can use this webcam recorder software on various applications like YouTube, Skype, and other video apps. You can record your system screen, add various effects, can change the background of the screen and much more.
The free version comes with some limitations so if you want to get full access to this software, you need to purchase it. ManyCam 4.1 available in 3 different plan, standard plan ($24.95), Studio ($69.95) and enterprise edition ($299.95). Choose your plan as per your requirements. ManyCam 4.1 has all the features you want like you can use multi videos, you can share your desktop screen, YouTube integration, you can share broadcast on various social platforms, you can add a picture in a picture and much more features. All these ultimate features make ManyCam 4.1 best webcam recorder software.
#3. Free Screencast
Free Screencast is a free webcam capture software. This is free software but has some outstanding features which give this software place on this list. This software supports Windows XP/Vista/7/8/8.1/10. With this software, you can record the screen of your desktop and also you want to capture a particular part of the screen. You can record video from any device on AVI, WMV, MKV, FLV, MP4, MPG formats. You can customize the video which recorded and also can share it on the social platform directly. There are some other features available in this software which you get after downloading this webcam recorder software.
Free Screencast is free but it has all things which we want to record video while doing a discussion with someone and this best free webcam capture software for the education system.
#4. Free2X Webcam Recorder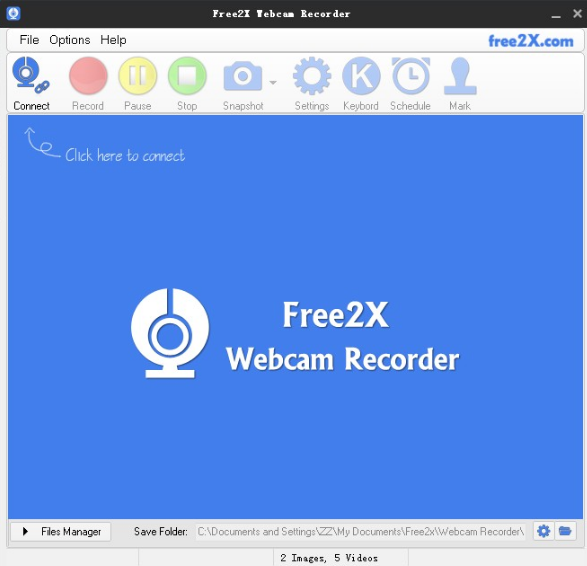 Free2X Webcam Recorder is another best free webcam recorder software for Windows 10/8/7/Vista/XP. With this free software, you can record audio and video from any webcam in AVI, MP4, WMV file format. Also, you can take the screenshot and can save it in JPG, BMP file format. This is free but like Free Screencast, the software has many useful features like You can use custom keyboard shortcuts to control the webcam, you can edit the watermark on your file and much more.
#5. iGlasses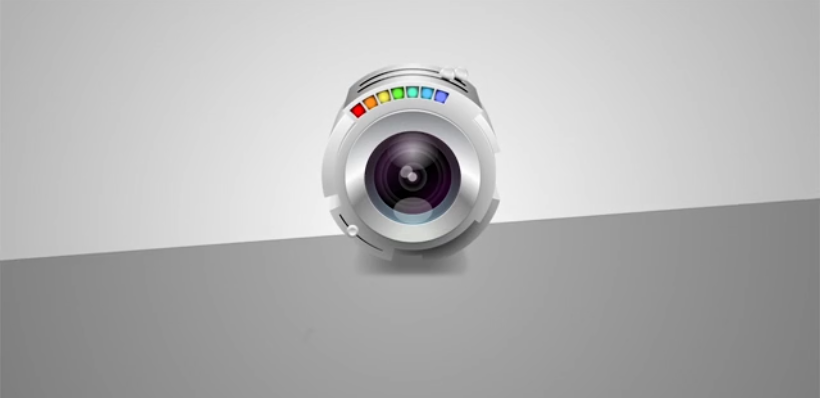 iGlasses is another best webcam recorder software for Mac user. The software has some unique features but for the free user, it has some limitations. If you want to enjoy full services with tons of features, you can buy this software for $19.95. In this premium software, iGlasses offer lifetime free updates and provide lifetime support if you have any doubts.
iGlasses webcam software is a minimalistic webcam and has a simple user interface that enables you to view, edit and manipulate your shots instantly.
#6. Debut Video Capture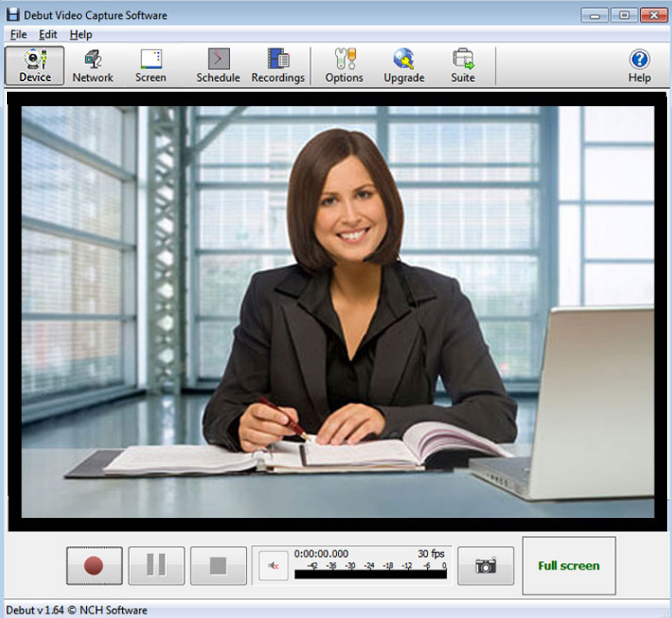 Like other free webcam recording software Debut Video Capture is also free for Windows user. This software comes with tons of features and it does not cost any penny. With this awesome software, you can record from webcam, external devices, computer screen and streaming video.
When you download this free webcam recorder software, you can record and save the video in Avi, WMV, Flv, mpg, mp4, MOV etc formats. The best part of this software I like is, you can add text captions in your video, adjust color and flexible video settings. But this software works only on Windows 7, XP, Vista, 8, 8.1 and 10 which has 64 bit Windows.
#7. SplitCam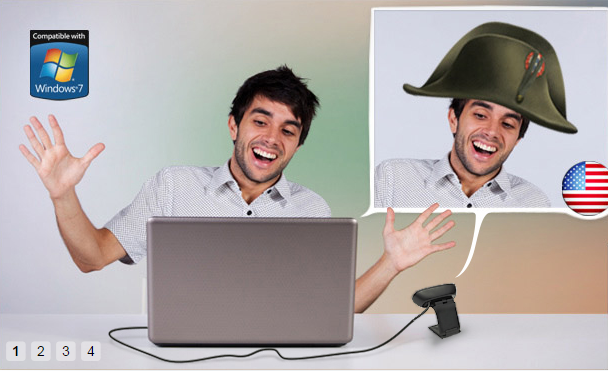 SplitCam is a totally free webcam recorder software that provides tons of features for the best quality webcam video record. With this software, you can easily split your webcam video streaming and you can use IMS and video streaming simultaneously. Splitcam has some decent features like 3D masks, video splitting and much more. You can stream video from your mobile device without loss of HD quality. If we consider this all features in software then this webcam recorder software is perfect. This webcam video recorder software supports Windows 7, 8, XP and Vista only.
#8. Apowersoft Free Screen Recorder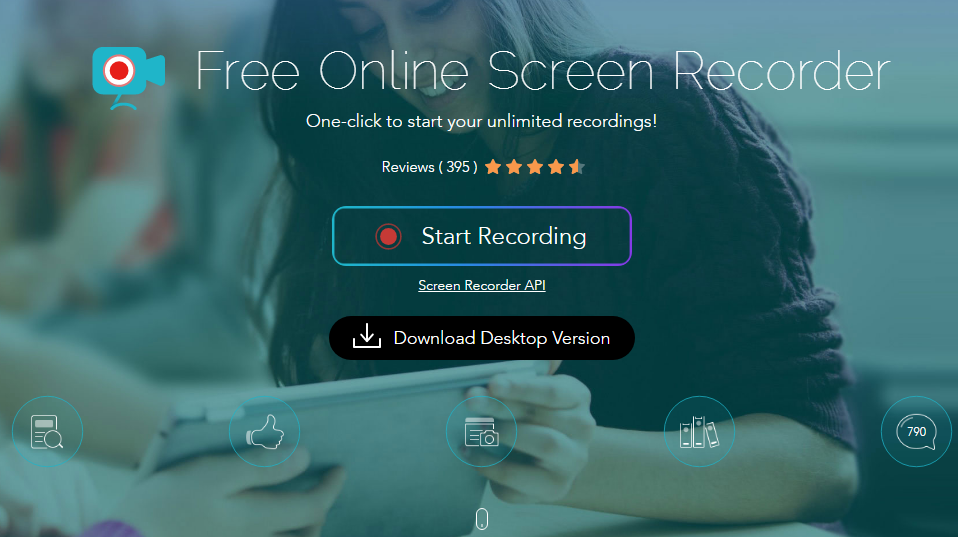 Apowersoft Free Screen Recorder is webcam capture software and webcam recording software. This is web-based screen recording software that lets you do webcam recording while doing live chat and convert your video file in WMV format automatically. The software is free yet comes with tons of features that fulfill our requirement. Just 3 easy step and you can record screen.
Before using any software we look at features first and Apowersoft has all the features like you can capture video and audio both at the same time, editing screen and much more. You can also take a screenshot of your desktop screen and can save it in JPG, BMP, PNG, GIF, TIFF etc formats.
#9. Bytescout Screen Capturing

Bytescount Screen Capturing is free webcam software for windows 10/8/7. You can record webcam video AVI and WMV format with audio. You can record the screen on the mouse cursor and it is also highlighted with a hot spot. The best part of this best webcam software, you can capture full screen, region around on mouse hover or selected part of the screen and can directly upload to youtube.
#10. Multi Webcam Video Recorder Free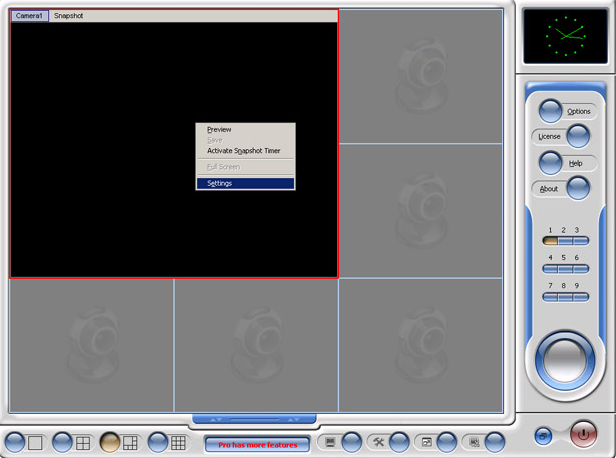 Multi Webcam Video Recorder Free is the best free webcam recording software that can capture video streams from multiple webcams from your computer and save them to separate files directly to your system Windows Media Format. You can also take a screenshot in JPG or BMP format. With this free webcam recording software, you can record 36 webcams at the same time and can adjust the video resolution, size and frame rate for capture.
#11. Debut video capture:
Not everyone wants fancy filters and effects, some people want a no-frills solution, too. Even not some but all of us at one or other time want it, and for such a situation, this software is the best webcam software whose clutter-free user interface is its biggest Unique Selling Point- USP. You will get all basic video editings tools like saturation, three video filters which are B&W, Negative and Sepia, or contrast which can adjust by a slider, and you also get a watermark tool to personalization your video if you want.
If we talk about technical aspects, then Debut Video Capture gives a significant amount of control to users. The user can capture screenshots in two file types that are in JPG and PNG, and the videos can record in various formats such as FLV, AVI, WMV, MKV, etc. Users can flexibly record screen activity in three aspect ratios that are 16:3, 11: 9, 4:3 in resolutions ranging from 144p to HD quality. But the frame rate appears to be fixed at 30FPS at all resolutions. And it supports all major platforms like Windows XP, Vista, 7, 8, 10 and Mac OS X 10.5 or above.
Here we mention free webcam software windows 10/8/7 to record video screen and take a screenshot of your live chat. Do let me know which one you use on your system in the comment box.
Other Related Software