Instagram highlights, or eternal IG stories, are an indispensable tool for designers, photographers, bloggers, and commercial accounts on the social network. They help to design and present the Instagram page interestingly and unusually.
Highlights help you create an original portfolio to show your work to potential clients and beautifully present a brand, blog, or save important moments from life in the form of photos.
Since Instagram is a great platform for inspiration, then highlights can become a great source of new ideas. Therefore, it is essential to know how to download Instagram highlights anonymously and in a matter of seconds.
Recommended: How to Make Instagram Content That Goes Viral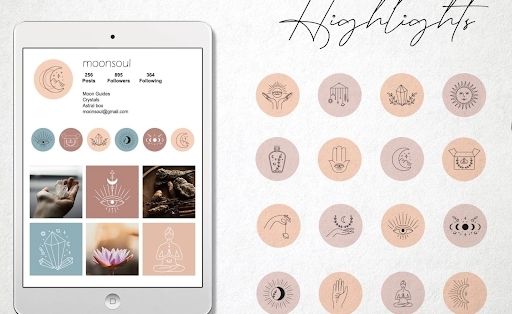 What are Highlights used for?
Highlights are eternal stories that do not disappear from the account a day after publication. Instead, it is pinned in the center of the profile under the page description. The highlights must be beautifully and attractively designed to interest potential customers or followers and make a pleasant impression.
Highlights, like common Insta stories, can be used in the following situations:
As a portfolio;
As an archive;
Showing the brand's products to potential customers.
Let's look at each option in more detail.
As a portfolio
Many people have preferred working on the Internet remotely to the tedious sitting in the office full-time. They advertise their products or services on social networks, and eternal stories can help in this.
This option of using highlights is suitable for freelancers, photographers, make-up artists, models, and people of creative professions to show their works. In addition, recent stories are saved in the archive, so they can be used as demonstrations, which will help attract new customers or find a job.
As an archive
You can create highlights to save and show the important moments in life with the help of photos or short videos. This Instagram function allows you to permanently publish a story that will not be deleted after 24 hours. This is a great opportunity not to lose your memories and share them with all your followers.
As a board of products or services provided
As a rule, various online stores, trading platforms, and businesses use all ways to demonstrate their products and services on the web. Social networks are a great way to expand your customer base and earn revenue from sales. Current stories allow you to tell followers about the brands, products, and services that the platform offers.
How to make Instagram highlights?
It's not difficult to add current stories. You can edit them at any time, change the design or style of folders. Follow a simple guide to create IG highlights: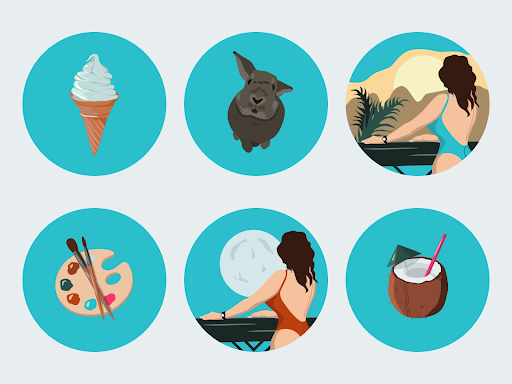 Step #1 Log in to the social network and go to the main page of your profile by clicking on the avatar in the lower right corner.
Step #2 Click on your profile photo to create a story. Take a photo or add a picture from the gallery.
Step #3 Tap on the account icon with the inscription "Your story" to publish the content.
Step #4 Go to the "History" and select the "Highlight" button.
Step #5 Enter the name in the special line and click on the "Add" button.
After that, a highlight will appear in the profile header. Next, click on the icon in a circle with a plus sign to add another section.
Instagram highlights download method
If you want to create a backup copy of your highlights or download all the "Current" ones from the accounts of other Instagram users, then you need to download them.
How to download Instagram highlights? It's even easier than creating them.
But unfortunately, you can not do this directly through Instagram. Therefore, if you want to get an Instagram story download ability, you need to use third-party services.
By searching in the search engine "Instagram highlights download," you can find numerous online services that will download all the necessary files to a pre-selected folder in a matter of seconds.
Of course, you should not choose the first one that comes along. So here are our recommendations about working and honest services: Inflact; StoriesIG; Bigbangram; InstaSaved; Storysaver.
The principle of operation of the services is approximately the same. You just need to add a link to the desired page with highlights or specify the profile nickname with the "@" sign.
Within a few seconds, the service will copy all the data to the service. Only then you can download it to your computer for free and anonymously (another user will not know that you downloaded his data.)
Then, all the highlights can become a source of inspiration, pleasant memories, or archival data in case of force majeure.
Recommended Reading: