Have you accidentally deleted photos on Instagram? Don't worry in this post we will show you how you can recover deleted Instagram photos.
Have you ever suffered through the anguish of having deleted an Instagram Photo and then realizing you need it badly? As much as pictures posted on Instagram can be important, people tend to delete them from time to time. Especially business accounts or even personal ones for many people can have some of the most important pictures. However, even you might have deleted an Instagram picture, there might be ways to get it back.
There are more than one ways of recovering a deleted Instagram picture. If you are wondering How to See Deleted Instagram Photos, read below and you might find a way that works for you:
Recommended: Best Instagram Repost App for Android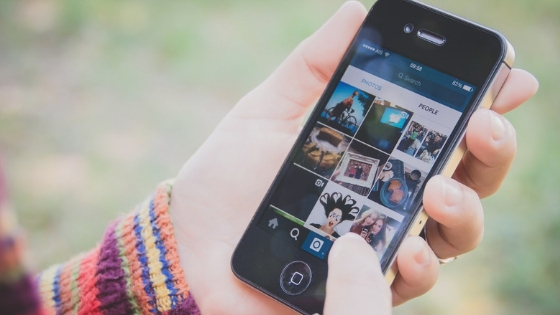 How to Recover Deleted Instagram Photos?
#1: No Recycle Bin for Instagram
First thing you have to keep in mind is that there is no recycle bin in Instagram. Other popular apps like Google Photos have a recycle bin where all recent deleted pictures rest for a while.
Yet, you would also like to know that all posted pictures and photos are stored on Instagram servers indefinitely. They have to do this legally and have also stated that any deleted pictures can be retrieved but only with a valid court order.
This means that Instagram only allows for pictures to be restored when the law needs them. In all other cases, How to Recover Deleted Instagram Photos on iPhone or Android has to be done otherwise.
#2: Instagram Archive Feature
2017 saw a new feature being introduced in the Instagram app. With this, you could now archive your pictures instead of deleting them permanently. It was so helpful because:
Users would be able to hide any pictures or photos from their walls and stories with no one seeing them,
Any archived or removed photos can be retrieved and shared again in as less as two clicks from any device.
In its functionality, this new archive feature is a recycle bin of sorts. Until you empty the archive folder, all you archived photos will stay at this location. They will also be available for a quick recovery anytime.
#3: How to See Deleted Instagram Photos on Your Smartphone
As Instagram is a Smartphone app on almost all platforms including IOS and Android, most pictures will be shared from phones. When you post a picture on Instagram, by default, they get saved in your gallery as well. Unless you have cleared them from your gallery as well, they might still be there. Some popular locations for Smartphones include:
Android or IOS Gallery
DCIM or Camera Shots Folder
Downloads Folder
Some other locations in your Smartphone's internal memory
If you cannot see those pictures in gallery, it might also be worth it to go inside your file manager and look in folders. How to See Someone's Deleted Instagram Photos that got shared from your phone can be done this way as well.
Recommended: How to Put Your Instagram Name and Bio in The Middle
#4: Recover Photos On Your Smartphone
Forget that Instagram server if you don't have a court case that requires any specific photos. Any emotional way you try with them will not work. However, as pictures get shared from your Smartphone, you might be able to recover them even if you have deleted them from your devices.
Get a good recovery too installed on your phone
Make educated guesses as to which location that photo was stored on your phone before it got deleted
Run the recovery too and scan possible locations
If your photo gets found, save it.
If your photos in question got deleted recently and you have a sound idea of where they were stored, there is good chance of recovering them with a recovery tool. And you also don't have to beg Instagram to give them to you as well.
#5: Give Your Google Account a Look As Well
Still looking for How to Recover Deleted Instagram Photos? While your Google account might not be a definitive solution, it can be a good option many times. Usually, Google Photos is enabled on most Android phones. By default, every picture in your gallery (if you have selected those folders) will be backed up on Google Photos. It only makes sense to look for deleted ones there as well.
Open the Google Photos App on your Smartphone even if you don't use it
Remember the time you had that picture on your device and look for it at that timeline from Google Photos
Also check the recycle bin in Google Photos to be sure it is not there
#6: Internet Archive Can Work with Instagram Too
Allowing users to see previous versions of a website and recover content "conserved" there, the Internet Archive services is useful. There is no reason why it should not work with your Instagram as well.
Sign in with your Instagram details in the text box
Select a last date when that picture was still on you Instagram from the calendar and browse for it
Till 2017, Internet Archive had more than 300 billion pages in it. Yet, this beautiful time machine will not be available for all Instagram accounts. Usually, a blank page shows instead of your Instagram photos. Yet, it just might be worth it for you to look here as well.
Related Post: