In the past, two-way communication was considered impossible but social media has made each and every person omnipresent and easy to contact. You can get all the details of any person whenever you want. Instagram is a perfect source to reach a person. You can start your businesses, run companies and even sell your products through it. This application is difficult to comprehend but once you get into it you become addicted to it.
It was released in 2010, and since then it had gained much importance among the masses. Today it is known as one of the most famous and most frequently used application. As its name suggests, it provides you with instant information about any person, instant knowledge about his whereabouts, instant feedback on your doings, instant sympathies on your losses and instant congratulations on your successes.
Also Read: How to Download Picture and Video from Instagram on Android?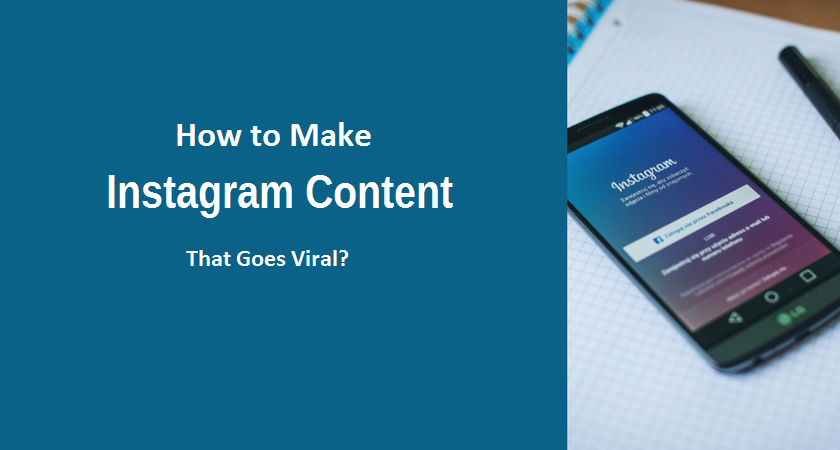 Posting something is a very easy task, but to post something that gets instant attraction is very difficult. To learn this, you should consider the following points.
Steps to Make Instragram Content Viral
A variety of technology, business, lifestyle, travel, and financial accounts are present on Instagram which are in a need of a way to gain followers on Instagram fast. These accounts demand contents that are written by the users rather than copied from somewhere. This thing provides you with a chance to come up with your own creative and innovative ideas which will enthrall the followers. This helps you in interacting with a number of people which could never be possible otherwise.
Give shout outs
Confederations with others enhance your own follower rate. If you find someone with the same level of thinking as you on social media, it helps you a lot in sharing contents with them. You both may have mutual followers which will highly increase your follower rate and share your contents will cause an effective increase in the quality of your work.
Hire help
Social media in addition to all other features also facilitate you in hiring helpers. If you are a busy person and do not find sufficient time to deal with your account or look into it, you may hire somebody for this. He will look after your all contents and will update them. For example, the first set of hires found through Craig's list – were interns. The fresh college pass-outs and English majors who want to improve their writing skills are ready to become your helpers. This step will favor you in providing you with ready-made work and the helpers in improving their skills.
Also check: How to Put Your Instagram Name and Bio in The Middle?
Be original
In today's world where everyone has quick access to every new technology, it is very difficult to produce innovation and attraction in your posts. Being original, honest and distinct from others magnetize people and increase your followers count.
Be authentic
Companies and individuals on social media are masked with fake identities. Most of the personal brands on social media are doing the same. They amplify their success stories and fancied their wealth. It is hard to deny their fictitious claims. Here we have a good piece of advice – Be true to yourself and to others also, if you are not a millionaire no need to pretend to be, at least not on the internet.
If you want to follow the right track just start an IG business page describing your ups and downs, successes and setbacks, smiles and tears of your bumpy ride towards your millionaire journey. Usually, all of us love to peep into the real side of any true hero. Maybe your real life motivational story become the milestone for someone else. On social media world you should be honest-to-goodness then success is guaranteed.
Be consistent
To keep up the pace of ever growing and ever changing world of Instagram you should follow the policy of consistency. Whatever account you are running, personal, business or anonymous, consistency is the essence of success rate. In case of a personal account, you have the edge to post as you wish, whereas in business or anonymous accounts you have to post regularly. In order to stay alive in this glittery world of signals, your average visits on IG should be four times per day.
Instagram is the world of fancy pictures and colorful themes and people love to be indulged in its thematic visual panorama. Your Instagram life revolves around pictures if not, high-resolution graphics are the right choice. The pictures or graphics should follow a definite cohesive visual theme.
Motivate through video
Videos are a powerful means to inspire others. Looking someone doing the task illustrates the job or work of the doer. Posting your own videos while doing your work not only fascinates the viewers but also serves as a guide for them. They may find something beneficial by scrolling over your Insta Stories. They may learn easy and important techniques of performing the said task.