Today 86% of companies create content for blogs compared to other marketing formats. Many of them run corporate blogs that can compete with independent resources!
It's obvious that businesses are not guided by educational motives but invest in their development. The truth is that a startup blog contributes to building trust with existing and potential customers, brand loyalty, and triggers the influx of new customers.
Yet many startups don't see the point in spending money on creating and maintaining blogs. Let's figure out if a company needs a blog and if so, what tools can be used to support it.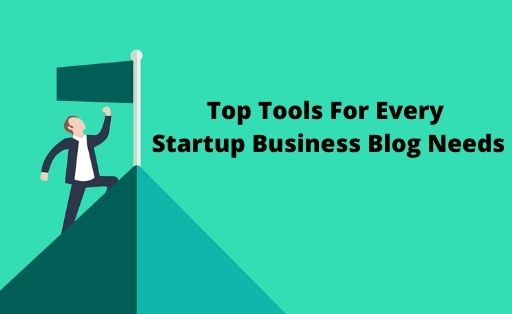 Who doesn't need a blog?
There are businesses that most likely don't even need to start blogging. It depends on the field of work, the state of the website, and the current activity of the company.
For example, if you work in a very narrow segment, where sales are triggered mostly by the rumor mill, blogging will just be a budget blow.
When you have already successfully replaced the blog with activities in social media, then your external microblogging is there and you don't really need a blog on the website.
Also, a blog is redundant for an online store with a wide range of inexpensive products. It will be mind-blowing for you to understand how to run a blog and choose topics that meet the needs of narrow segments.
And of course, blogging is not necessary for those who have a perfectly optimized website that brings plenty of requests and traffic. The situation is very rare, but in this case, you don't need to invest in a blog.
If you find yourself on this list, you probably shouldn't be wasting resources on a blog. However, for everyone else, a blog is a must-have that should definitely be in a startup launch checklist.
Why is a blog useful?
It attracts a new audience
Thanks to the blog, the company's website appears in the search results for a larger number of requests, thereby more people notice the company.
It increases confidence
Users are more likely to address the company that looks like an expert. Expertise and experience can be proven by the blog. There you can find problem-solving cases that show that you are a professional.
It maintains brand loyalty among existing customers
If you appear within view, people will remember about your company and the next time when they or their friends need some products or services, they will know what project to address.
It boosts traffic and conversion
Content can provide a decisive impetus for helping people decide whether to become your customers or not.
What tools does the business blog need?
#1. Google Drive
A blogger always has a myriad of drafts, notes on the computer. But all media can be stored in an organized and remote way in Google Drive without taking up the device's memory. If you also work together with translators, editors, designers, Google Drive is also a great collaboration tool as you all can work in one doc simultaneously.
#2. SEMrush
SEMrush is a premium keyword research, ranking tracking, site auditing, and traffic analysis tool. It also allows you to analyze your competitors on search engine results pages. This information is essential for creating and managing your own strategy.
#3. Ahrefs
While we're on the topic of SEO, Ahrefs is worth mentioning. Ahrefs is among the best blogging tools. It allows you to do keyword research to pick the ones with the most traffic and least difficulty to rank.
Moreover, with the help of Ahrefs, you can analyze blog content, for example, which article or post gets the most shares on any topic.
#4. Grammarly
For a blogger who wants a loyal audience, it's unacceptable to make mistakes. Before clicking the Publish button, check the content with the writing assistant. This free grammar checker will detect obvious spelling, grammar, and punctuation mistakes, and suggest style improvements.
#5. Canva
Blog content should also be visually appealing. This design tool makes it easy for bloggers to create stunning images and post templates. By the way, don't forget to download one of the most popular photo editors to apply effects and make your pics even better.
#6. CoSchedule Header Analyzer
Finding an intriguing headline for an article or post is perhaps one of the hardest parts of blogging. You can entrust finding the ones that fit both your audience and search engines to CoSchedule's headline analyzer.
#7. BuzzSumo
BuzzSumo helps bloggers find trending topics, influencer opinions, and analyze social media activity. Bloggers also use BuzzSumo to get new ideas by researching competitors' content and current trends.
#8. Adobe Premiere Pro
Video is the future of content marketing strategy. Therefore, bloggers cannot ignore the use of this powerful marketing tool.
For beginners, Adobe may seem daunting, so they should choose a simpler video editing software. And bloggers who often do tutorials should have an online video recorder in their arsenal.
#9. Google Analytics
A Google Analytics account is a must for bloggers aimed at permanent improvement. This tool gives insight into any website's performance, incoming traffic, and audience engagement. Bloggers use Google Analytics to find out what channels attract most users, how long people stay on the website, and where their readers are.
Summary
Don't think that you need blogging because everyone does it. Focus on optimizing your existing website, analyzing the issues and differences between you and your competitors.
But remember, blogging is a great tech tool for startups that will let it grow.