Within every business, employees like to be rewarded. They may not admit to it but they like being rewarded and they enjoy the recognition because it makes them feel appreciated; it makes them feel like the work they do, matters and that they're not just a random employee number. So what's the secret to getting sales teams energized, channel partners engaged, and employees excited about their company's goal and mission? The secret resides within a well-planned and executed reward and recognition program by way of incentive marketing.
Now, the thing about incentive marketing is that it can be used within a business for employee engagement as much as it can be used for customer engagement.
Recommended: How Employee Scheduling Can Help Your Business Save Money?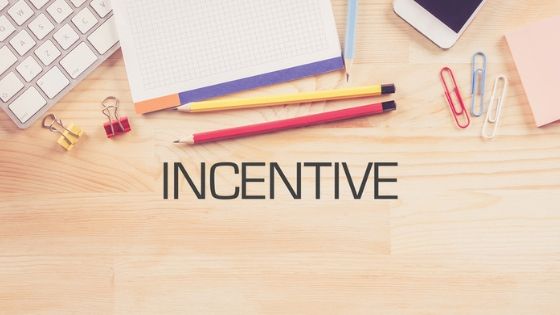 What Is Incentive Marketing?
In short, incentive marketing is the use of motivational items to promote the selling of products or services. Now, although incentive marketing is a very effective marketing strategy, all too often the attention is focused on the award and recognition at the expense of not properly marketing the actual program to get employees excited. If a company can't uphold a strong and continuous marketing campaign, interest in the campaign will slowly start to diminish as time goes on.
Incentive Marketing for Employees
Invested Time: Getting the Teams Engaged
If a company wants to have an effective program, that company needs to invest the same amount of time to the program as they would for the reward or recognition program. The overall goal of marketing the program to employees to get them engaged, whether it's for company employees, a sales department, or resellers.
Of course, it's the employees' job to come to work and sell the products or services the company is offering to customers. And by no means should employees come to work with the mindset of "what's in it for me if I come to work to do my job?" but sometimes work can get monotonous… There's nothing wrong with throwing in a little bit of competition to get employees more engaged. Engagement drives an increase in profits, boosts morale, improves retention, and increases the overall service.
Whether a company decides to reward employees with company tote bags or with restaurant gift cards, the overall goal is to get them engaged and excited to not only promote the company's products and services but to also promote the company's mission and goal.
Incentive Marketing for Customers
Invested Time: Getting Customers Engaged
Engagement is something that's also very important for customers as much as it is for employees. Whether you're using digital signage to engage customers or incentive marketing, the overall focus is to capture the customer's attention and answer their question of why they should shop with you.
If someone asks you for money, the first thing you're going to ask them is why they need the money, right? Of course, but that rule applies to most things, especially with customers. As a company or sales team, it is your responsibility to answer a customer's question of "why?" before they can even ask it.
How many times have you been to a fast-food restaurant and they've given you a punch card where if you visit their establishment so many times, you'll get a free item or get any item at a reduced price. That free item is what motivates customers to continue eating or shopping at a particular establishment just so that they can get that free or reduced-price item.
Now, that's not saying that you always have to pay customers to engage or interact with your business non-monetary rewards also very effective incentives, especially when the program is fun or enjoyable by itself, a monetary reward isn't really necessary, allowing the incentive marketing strategy to truly shine.
According to the Incentive Marketplace Estimate Research Study from 2016, it found that 84% of US businesses use some type of non-monetary form of incentive rewards in the form of:
Awards Points: Participants can earn and redeem points for gift cards, various merchandise, or travel.
Gift Cards: The sponsor of various programs will buy gift cards and distribute them to all participants as rewards. These gift cards can be used for travel, restaurants, retail, or used at any establishment that accepts major credit cards.
Travel: The program sponsor will arrange special trips (individual or group) for the participant.
Merchandise: The program sponsor buys various merchandise items of their choice to award participants with. Merchandise items can be anything from luggage to electronics.
But overall, studies have shown that customers are more likely to be more loyal to companies that offer some type of rewards program.