A statistical report from Gallup suggests that optimal employee satisfaction reflects on work productivity and the uplifting environment at work. On the same scale, micromanagement is what forces loyal employees to either quit or work without zeal.
Achieving employee satisfaction and, in turn, a productive workplace is a pretty challenging task. However, with the right tools and strategies, the process isn't as complicated as many make it out to be.
Implementing correct and valuable employee retention strategies reflect on the overall productivity and work satisfaction of the hard-working employees.
This article explores the ways you can build a more productive workforce with a few simple strategies.
Ways to Build a Happy & More Productive Workforce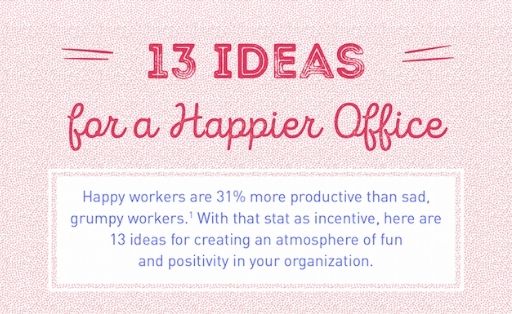 1. Step counting contest
Have you ever wondered how many hours your employees spend sitting on a chair? If you care about the well-being of your employees, you should encourage them to walk more. The best thing to do is to organise a walking day once every week and encourage everyone to participate. The employee walking the highest number of steps wins. You just need a pedometer to count the steps.
2. Salad buffet
Some offices have salad bars in the cafeteria. It's fine if your office doesn't have one. You can ask your employees to bring their favourite salads once every week or month, so everyone can share them and have a good time. It is needless to say that salads are great for your health.
3. Lunch walks
You do know that walking after lunch is good for your health. And you would want the same for your employees. To prevent them from getting lazy after lunch, organise lunch walk groups. Select different routes for each group. This is a good way to maintain their fitness and promote socialisation among the employees.
4. Gym membership benefits
For your workforce to be productive, you need to think of ways to keep them healthy. Unless your employees are fit, you cannot expect them to work hard. This is why you should consider providing them with gym membership benefits. This can be considered as a major perk, especially for those who are into fitness.
5. Celebrate birthday every month
Who wouldn't like a surprise party on their birthday? Sadly, many of them don't get the time to even cut a cake due to work pressure or busy schedule. But you can change things around by celebrating the birthdays of your employees. All it takes is a cake, a few candles, and group singing!
6. Celebrate victories
Getting the work done on time is important, but celebrating victories with your employees is also crucial. Remember, they are the driving force behind the success of your company. You should celebrate every small and big milestone with them. Pop the champagne bottle and show your employees how important they are to the company.
7. Bring the pets
Some studies show having a dog in the office can soar productivity. You can test the theory by trying it in your office! Ask your employees to get their pets in the office once every week. Pet animals like dogs and cats can help create a relaxing environment in the office. Not to mention, they can also take the tension off your mind.
8. Volunteer days
Provide a day off or half-day to all your employees and encourage them to volunteer at a local non-profit or charity. It will not only boost the mental health of your employees but also enables your business to give back to the community. It can even help them learn new skills and facilitate a sense of purpose.
9. Host team-building activities
This is one of the best ways to strengthen the bonds between your team members. Host various team-building activities like sports, games, office debate, etc., to cultivate fulfilment and happiness. According to a survey, employees find team building events to be meaningful, fun, and creative. This will help you create a happy workplace environment.
10. Holiday parties worth attending
After working hard for a whole year, your employees deserve a grand holiday party to end the year on a good note. Host an office party and invite their family members, so they don't have to feel guilty enjoying themselves without their loved ones. Your employees will surely appreciate a good party with lots of food and drinks!
11. Themed costume days
This may sound a little odd, but to boost the morale of your employees, you can host a costume day in the office. Ask everyone to ditch their formal work clothes and dress up as their favourite character! Give them full liberty to dress up the way they wish.
12. Weekly happy hour
Everyone looks forward to Friday because it's the last day of the week. After making your employees work for a full week, you can give them some relaxation every Friday, after office hours. Arrange for a wine and cheese party in the break room, where everyone can interact, laugh, and socialise. This type of office environment is much needed to make your workforce happy and productive.
13. Get plants
There is evidence that shows decorating an office with indoor plants can increase productivity by 15%! If you want the same for your company, you should ask your employees to bring a potted plant each. You can use these plants to decorate the office space. This will also give them the chance to bring their favourite plants.
Here is Infographic brought to you by Wrike project task management software