Have you ever thought of hiring a software developer, but then does it turns out to be expensive for you? And if you are seeking to incorporate an application into service providing, in that case, you will have to hire a developer. At the stage of setting the IT infrastructure of your company, at that moment you need to give a lot of effort and make the right decision. And at this time, you will need to get some resources that will help you build and fulfill your IT employee needs. It is because most of the time there is a situation where you become incapable of taking care of IT resources needs. And also to fulfill the software you will have to learn how to outsource software development?
Also Read: How to Choose Software for Project Management Tools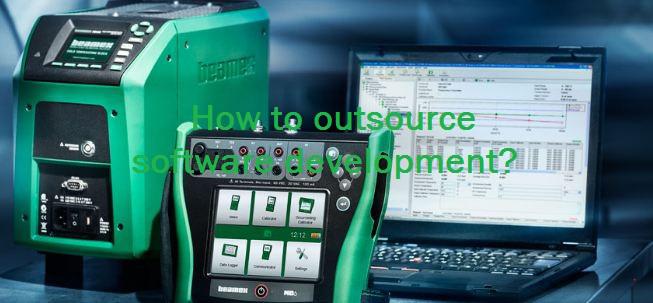 Not having proper IT resources could lead you to a serious problem. This could explain that you are likely to waste lots amount of money or energy in handling your company. To avoid all these things we have come up with the reasons why you must go for outsourcing software development.
Reasons to outsource software development:
Reduced Costs:
Outsourcing is probably the best idea to reduce costs to decrease the work pressure of employees. And the labor cost of the outsourced may be less than 90%, when compared to Western Europe or North America. It is especially for the low-level tasks and there is no need to do the upfront investment. This will make the development project much more unique and attractive too.
Related Article: Teamviewer Alternatives : 8 Best Remote Desktop Software
Flexibility and Talent IT Experts:
At time you outsource, there is no actually need in spending time for the time recruiting or training or hiring, etc. You will be getting instant access to the best IT experts by going abroad and avoiding the gaps for hiring the pools in more advanced countries. By outsourcing software development there is no need go for hiring employees at high price.
Time savings:
Speaking of the time savings software development needs very less amount of time. Especially when the person works on your app saves your time. This simply means that you can take your product into the market in a very less, earlier than your competitors. Get benefits in growing your company and get profits by saving your time and energy.
Productivity:
When you outsource software development you actually save money and time as well. This will also make your company get more experienced and quality resources. And they will also able to provide you a good output for the in-house development. It is also good option for those who do not have a high budget.
Freedom of Licenses and Tools:
Speaking of the software development it needs tools and licenses which you cannot deny. By the emerging of latest technologies you will learn that the licenses and tools demand are too much. Also you have to remember the expiry date of the license and the required tools. Especially at the time when you allow the development occur in-house, outsourcing will provide you benefits. And then the outsourced company will maintain the licenses and tools. No need to worry about anything that is beyond your understanding.
Verdict:
In this post how to outsource software development by now you must learn why it is necessary to do. As a matter of fact, looking for a developer to build software is a difficult task and is expensive. At present website development and web-designing is in huge demand for the IT companies. Outsourcing software development is now the best idea and key to success behind the company. And this helps you to increase the profits in a very less time.
Some Interesting Article: