CRM software is widely spoken about, but what it is? CRM stands for customer relationship management. Hence, a CRM system deals with customers.
The use of CRM software is vital for any business regardless of its size or industry. No matter what you offer – products or services since customers are the most valuable business asset. Customers are the main source of revenue as well as the foundation of any success.
Are you interested to learn World's No.1 CRM tool Salesforce? Then Intellipaat Salesforce Training is for you. Intellipaat is a renowned e-learning and professional Certification company who provides training on all latest technologies like Big Data,Blockchain,AI and Python Course etc.
A quality customer relationship tool (a CRM system) will help you not only manage customer data effectively but also grow your business.
We have reviewed a dime a dozen of ways how a custom CRM system can influence the life of companies from SMBs to enterprises. And today we are going to focus on the benefits that a custom CRM system can bring to your business.
Recommended: A Quick Guide to Salesforce Surveys – How It Can Address Your Business Sales Issues?
Five key benefits of CRM to your business
Boost up sales
It's probably the most obvious reason for implementing a CRM system. State-of-the-art CRMs allows following quality leads and turning leads into deals. CRM software provides a win-win solution for sales teams.
The system helps you not only convert the leads into deals but also reduce a sales cycle. With a reduced sales cycle, your win rates will be improved, too. Moreover, modern CRM tools allow you check customer buying histories, attach recordings as well as identify potential leads.
Maximize work efficiency
CRMs can bring you lots of perks. Along with increasing sales, CRM systems create an efficient process for all business operations. Such an approach allows not to lose sales opportunities.
To say nothing of optimizations, employees can access data in a few clicks with a CRM system. Thus, CRMs facilitate serving customer needs as well as addressing business processes at a blistering pace.
Speaking about other forms of efficiency, there is no need for training staff as new user-friendly CRM systems are deployed in minutes. Moreover, such systems feature a simple and plain user interface. and we bet, even a trained monkey can work with a CRM app, but yet we haven't checked it.
CRM tools can integrate lots of business process like inventory, accounting, sales into a seamless pipeline. In this case, you don't need to double the tasks. Moreover, the items like contacts, projects, events, products are kept under one roof. It's fantastic, isn't it?
Recommended: What is HR Software and Why is it Useful?
Better analysis of business data
All customer and process data is stored at one place. Ok, it's great in terms of accessibility. But how can business owners benefit from storing all data within a custom CRM system? Data centralizing turns into a new challenge for software developers. The need for translating data into meaningful actions – that's what poses a threat to CRM systems.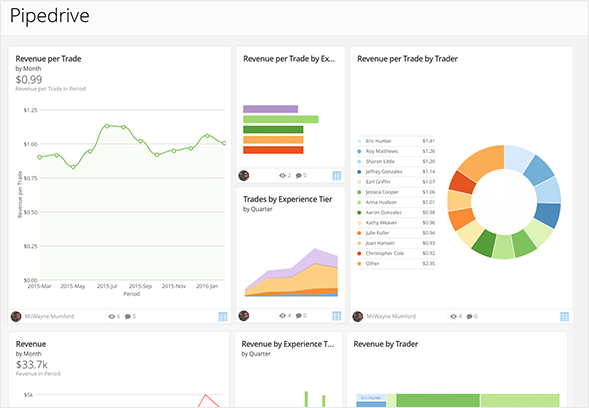 With all customer relationship and process data at the fingertips, employees can make timely and well-informed decisions. But modern CRM systems can help you stay ahead of the curve providing you with the reports on sales and predictions. Modern cloud-based CRM systems take advantage of artificial intelligence for providing further insights. Taking advantage of modern technologies, a CRM app can analyze social media posts, point out customer questions in tracked media, reveal trends, etc.
Recent CRM systems can boast of pre-installed tools for visualization. It means that a CRM app can provide you not only with silent numbers but with colorful diagrams. Such an approach will allow you to make an informed decision. With a CRM reporting tool, you can monitor key performance date in real time to take a corrective action if needed.
Enhanced data security
With a CRM system, customer data along with business insights will be stored in a centralized system. Nowadays CRM uses cloud-based technologies to keep your data secure as well as accessible at any time from anywhere in the world.
Such an approach allows focusing on your primary business needs instead of thinking over servers and other stuff. Moreover, storing your data in the cloud is more secure than in-house. But think well while choosing a cloud provider.
Mobile CRM
A mobile version of a CRM system is a good idea since everyone has a mobile screen in the pocket. So while developing a custom CRM solution, think over its mobile version.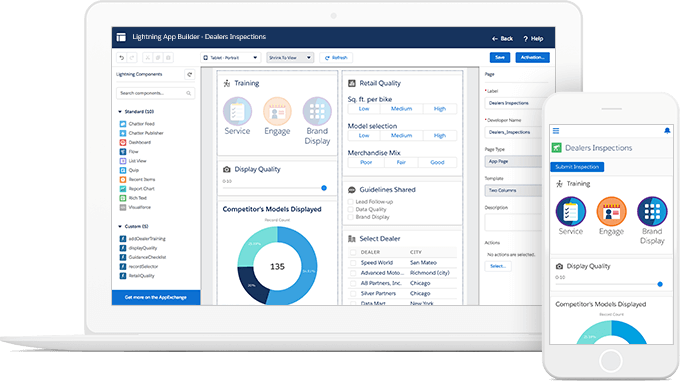 Mobile CRMs provides users with the unique opportunity of having 24/7 access to the crucial data such as customer personal information, delivery schedules, product information, etc. A mobile version of a CRM app is definitely worth investing.
Newer to the family of CRM systems are those that cater specifically to online retailers. Whether you're selling on a marketplace or a direct sales channel, there's an easier way to build stronger relationships with customers by learning their habits, identifying trends and reducing returns. With the right Amazon CRM in place, for example, you can better consolidate your cross-channel data and use this data to create better product descriptions, stronger marketing messages and to improve relationships with your customers.
Putting in a nutshell
CRM tools offer a vast array of advantages that will ease your work with customers as the key to satisfied customers lies in understanding them. And this is what a CRM is designed for.
A custom CRM system can bring you massive perks in the areas of:
communication
data management
customer relationship
accounting
inventory
analysis and reports
Though implementing a CRM solution involves considerable investment of both time as well as money, the game is worth the candle.
Related Post: