If you have still not adopted the G suite for business, you are probably missing out on a load of organizational benefits. Not only the adoption and implementation of G Suite for business help you in improving your organizational productivity but also improve the measures that you can take to keep your data safe and well-organized.
Business organizations use a variety of various SaaS products to maintain everything related to their operations and to help the tasks run smoothly and simultaneously for enhancing the team's overall productivity.
The list of items without which business executives could not exist certainly includes G Suite! Of course, as far as your company's email; solutions are concerned. G-Suite is definitely one of the best features you can get access to once you implement the G suit for business.
But there are many other characteristics like included in the G-Suite, apart from the traditional Google Drive Storage, Google Docs as well as Google Sheets that your company can truly benefit from.
Recommended: Fyle announces first AI Google Chrome extension and Gsuite Add-ons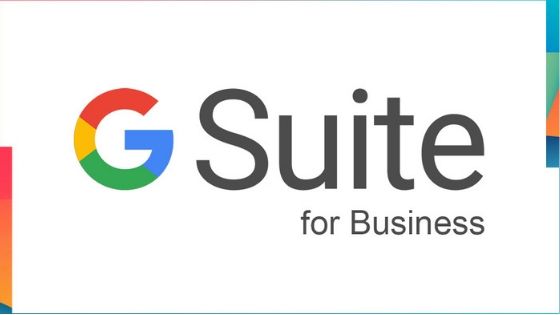 What's G Suite all about?
G Suite is Google's smart suite consisting of some of the heavily intelligent applications. This entire suite was used to be known as the Google Apps until 2016 when it was re-branded. For customers who need email hosting for their organizations, we would highly suggest that you adopt the G Suite for business. It's worth noting that G Suite, however, is more than just an email application. It involves a wide range of applications and characteristics that can be easily accessible for business organizations that are on the lookout for the best possible avenues for improving their productivity and business intelligence. Actually, the chances are high that you might have already used some of these features provided by G suite in the past or maybe you are well-acquainted with them.
Here, we have mentioned some of the lesser-known G suite applications that you can implement in your everyday business scenario. The chances are high that you haven't heard about most of them. And even if you are aware of these tools, maybe you didn't have much time to explore the features of these applications.
Google Hangouts Meet
Google Hangouts Meet provides the perfect opportunity that enables you to opt for video calls and conferences. The meet is extensively integrated with G Suite, allowing you to directly join meetings based on an email invitation or a Calendar event. If you run G Suite's Enterprise version, you can also use the dial-in numbers feature when individuals are on the highway or don't have web access. Sounds interesting, right? It is, indeed!
Recommended: Google Messenger for PC
Google Slides
Would you like a good option for replacing Microsoft PowerPoint? That's just what Google Slides is. You can take advantage of their capabilities that enable you to avail real-time commenting and collaboration, along with access to unlimited version history.
Mobile Management
Do not worry about the device of an employee being stolen. That's the purpose of mobile management. Enable this as an admin and wipe information from machines remotely if necessary. Thanks to G-suite for business, your data is safe now.
Cloud Search
Would you like to explore search capabilities in G Suite further? The Cloud Search feature in the G Suite for business enables you to search through the entire content of your company present in the suite. You can conduct an extensive search across the different applications, including Gmail and Drive, and also Calendars, Docs, Slides, Sheets, and many more.
Vault
There are never too many backups that you can have. Vault enables you to handle, maintain, search, and export email from your organization, file content from Google Drive, and chats records. Basically, all your information can be archived, and retention policies can be set, as per the demands of a specific scenario.
Among the greatest advantages of going for G Suite for business is that most of your staff are probably already habituated of using Google's products, in the form of Gmail and Google Docs. This would certainly make the transition a super easy process and would also ensure that you don't require wasting time explaining how to use company tools to new hires.
Compared to any other email supplier, G Suite also has the greatest compatibility specifications available when used on mobile devices. It's just in operation, everywhere! Thus, you would fund that this particular suite offering from the house of tech giant; Google is the ultimate collection of business applications that your organization can currently adopt for better results.
Related Post: