Download and install "Allo" official Google messenger for PC. Recently Google announced Allo which a new generation text messaging apps for Android and iPhone. As you heard before Google Messenger is only available for smartphone and not working on Windows PC. In this article, I am going to show you how to download Google Messenger for Windows PC. This trick works on Windows XP, Windows 7, Windows 8, Windows 8.1 and Windows 10 systems. Both 32 and 64 bit are supported.
It is true that Google will not release any Official desktop version for Allo messenger app. But by using Android Emulators, you can download and install on your desktop. Get it on the desktop, and you need to download the Allo Google Messenger APK file. Once you have the APK file, the next step is to get a supported free Android Emulator for Windows which we already shared here.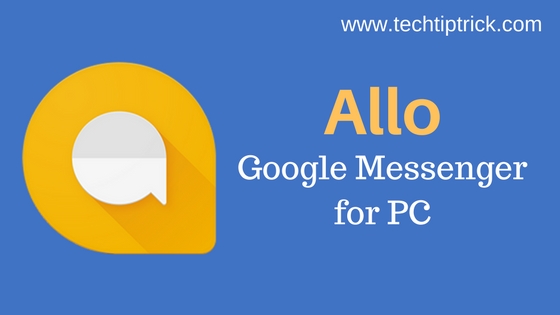 Google Messenger for PC Windows
Google Messenger is a really good messaging app which you can now use on your Windows PC. You just need to follow our guide step by step.
Google Allo Messenger Features
#1. Smart Reply on Google Allo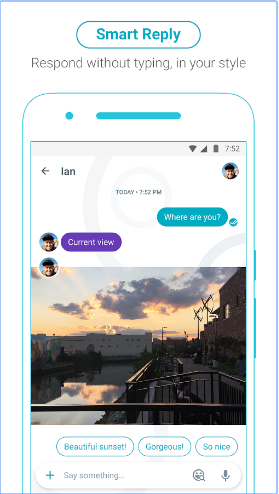 We all connected with friends and other relatives and now a day we all use messaging apps for stay connected with them. Google found that people are very lazy and they mostly replies any message with emojis. So Google implemented smart reply in Allo app. When you receive any message on Allo messenger, Google gives you a suggestion for the answer that message. Is it cool?
#2. Whisper Shout on Google Allo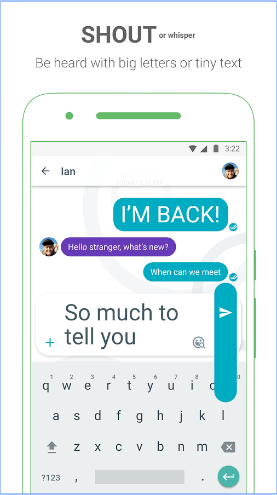 I am using many text messaging apps on my device, but no one offers "Whisper Shout" feature. Google Allo's Whisper shout is used to express your feelings and emotions of what you feel when you are shocked or surprised with the news they deliver. With this great feature, you change the size of a text message by dragging your finger up and down. The app lets you modify the way of your approach. This feature is interesting and unique. By holding the send button and dragging it to the top level, text messages get enlarged so that you can express it in a smarter way.
MUST READ: Hide Text Messages on Android Phone?
#3. Stickers on Google Allo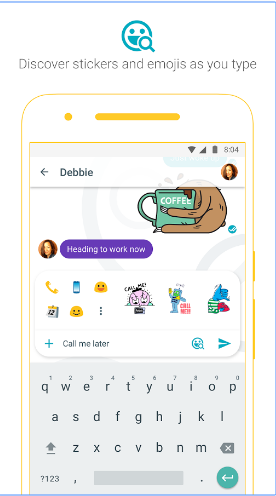 Stickers are the best to reply instant about what we feel. It's short version of the text I can say. In Allo app, you will thousand of new and unique and funny stickers for the instant reply any SMS.
#4. Google Assistant on Google Allo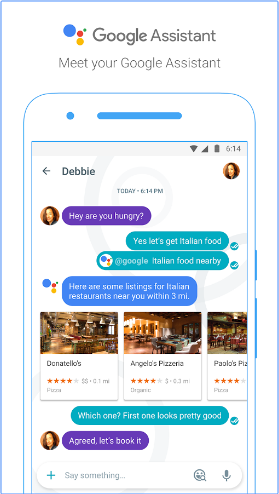 Google Assistant is work like your personal assistant. Google Allo brings you the Google Assistant. You can find restaurants nearby, share videos to watch, and get answers, right in your conversation with friends. Add @google to your group discussion or chat one-on-one with your Assistant. It's your own personal Google, always ready to help. Also, check some useful Android personal assistant apps.
UPDATE: Google Assistant is now available on large number of Android device that runs Marshmallow (6.0) or Nougat (7.0). Now able to find your answer questions, find you photos, and connect more deeply to your Google data.
#5. Incognito mode on Google Allo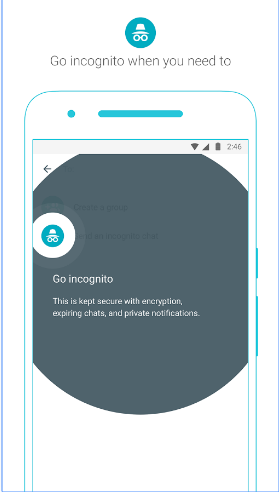 Privacy is the first concern for all of us, and many messaging apps don't provide it, or they are implementing it. But Google Allo provide by default in the app. You can send messages with end-to-end encryption, use private notifications to help keep your chats more discreet, and control how long your messages stick around with expiring chats.
Here is a video about how Google Allo works
Download & Install Google Messenger for PC (Desktop)
To do this process we need the android emulator and the Allo APK file.
First, install Android emulator on your PC
Now the Android Emulator software, it will ask to add a Google account
Now to browse Allo APK file from your desktop where it exist
A prompt will ask you to continue with the installation
After the installation process done, you will see the Allo App Icon on your desktop. Just double click on it and enjoy the world best text messaging app.
Hope you enjoy the Google messenger for PC guide. Now you can use Google messenger on the desktop. If you have wanted to get more trick like this subscribes our email, we will surely post best working tricks. Share this post with your friends on social media.