Technology and the way we handle business is constantly evolving. It's important to keep up with all the latest technological advances in your sector, as refusing to do so can leave your company at a disadvantage.
However, it's often difficult to know what trends are worth investing in and which are simply fads. To make things easier, we've compiled a list of the top four technological innovations that are unequivocally revolutionising the construction industry in 2022.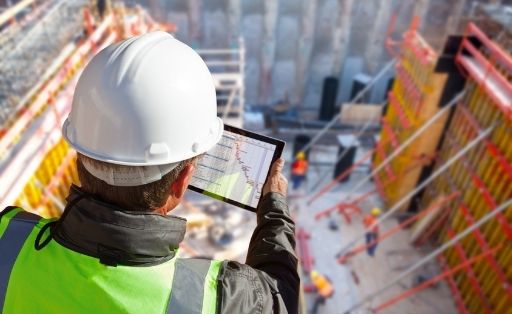 Drones
Drones have tremendous amounts of use within the construction sector. This form of robotic technology can be used to monitor construction zones and ensure site safety without the need for anyone to be physically present.
Their cameras can identify dangerous areas and reduce the likelihood of an accident. These remote-controlled devices can also deliver materials to the site in an efficient and timely manner.
3D Printing
3D printing has revolutionised dozens of sectors, however, it has proved to be particularly useful in the construction industry. This printing technology has helped construction companies cut down on waste and minimise production times in an unprecedented way.
Now, construction companies can be more sustainable in terms of energy use, material expenses, and manual labour. They can use these three-dimensional printers to prefabricate objects either off or on-site.
Bidding Software
Running a construction company involves a ton of organisation. You need to meet deadlines, pay contractors, and keep clients happy all at the same time. However, you often find yourself spending too much time sorting out the admin and not enough time getting to the nitty-gritty.
Contractor bidding software is a technology used by construction companies to reduce turnaround by converting bids into subcontracts as quickly and efficiently as possible. Essentially, this software acts as an overarching platform for all of your construction, project, resource, and financial management needs.
Virtual Reality and Augmented Reality
Augmented reality and virtual reality technology is a great choice for clients that seek an immersive experience in the construction industry. It allows buyers or stakeholders to visualise the finished space with virtual tours of the building models.
AR and VR technology can also be used to provide real-time design feedback about any architectural changes or design issues that may arise. It can be used to help managers, supervisors, or even tenants walk through virtual spaces without the need to be physically present. This helps individuals familiarise themselves with the space and encourages better safety practices.
Depending on your budget and the size of your business, you may find that some technological innovations aren't always worth the investment. However, it's worth noting that you can always strike a deal or ask for a free trial before you commit to the full service.
Don't make the mistake of refuting technology. It may be difficult to get used to new practices, but these things take time. In the long run, you'll see how technology can be used to optimise business procedures, increase productivity, and rake in those extra profits.