Employing two back-to-back fisheye lenses, high-quality 360 cameras like the Samsung 360 camera offer photographers a unique opportunity to capture nearly everything in sight, no matter where they're standing. The relatively new technology has taken the photography market by storm because of the camera's ability to take 360-degree pictures that pack a visual punch. Photography and tech experts agree that the 360 camera is a must-have for anyone yearning to elevate their craft, including professional photographers and hobbyists alike.
If you're tired of missing the whole picture, check out these seven reasons to purchase a 360 camera.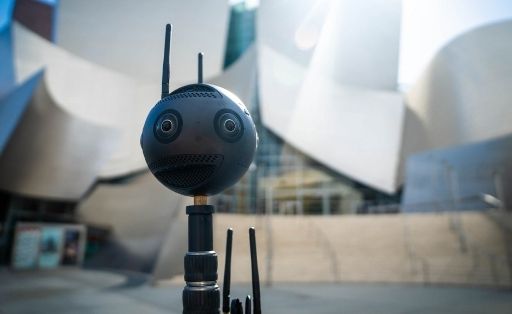 360 cameras are great travel companions
Whether you're cruising the California coast or skipping past skyscrapers in the big city, you'll likely want to capture the moment without worrying about whether or not you're missing the perfect photo. These 360 cameras take it all in so that you can focus on enjoying your adventure and save the shot editing for later. If you get your hands on a quality case, your camera can also become safely and efficiently transportable.
You can create a tiny planet
Okay, fine. Buying a 360 camera won't make you the owner of an actual small planet. Still, it will provide you with the tools to take trendy photospheres, which are otherwise referred to as "Tiny Planets" due to their continuous sphere-like appearance. By capturing a 360-degree image of a stationary horizon and warping the panorama into a circular 2D picture, you can participate in this popular and awe-inspiring photo trend.
You'll have access to drone-like angles
Nothing ruins an almost great photo like a selfie stick obstructing the image. Luckily, 360 cameras automatically remove selfie sticks from your pictures, giving your photos and videos the appearance that you took them with a floating camera or drone. Photographers can also use 360 cameras to create third-person illusions and elevated self-portraits.
The virtual reality compatibility is superb
Virtual reality experiences require visually immersive footage that allows users to engage with images in their peripheral vision and the foreground. As such, videos recorded on traditional cameras won't always get the job done. However, the right 360 camera pairs well with most virtual reality headsets and creates 360-degree footage highly compatible with a VR experience.
You can offer virtual tours like none other
In our post-COVID-19 reality, real estate tours, once often onsite and in-person, are being replaced in significant numbers by virtual tours. A virtual tour filmed on a regular camera may sacrifice the user's perception of depth, ceiling height, and room space.
However, home tours filmed on a 360 camera capture a more immersive view of the property. Real estate agents and companies are often willing to pay substantial sums of money to acquire true-to-life, high-quality virtual tours and photos of their properties. Luckily for 360 camera owners, filming and selling an attractive 3D virtual tour is no problem at all.
You'll have a blast
Most 360 camera owners can agree on at least one thing: owning and shooting on a 360 camera offers an engaging experience that no other camera can. If you're feeling bored or uninspired by your current camera's capabilities, investing in a 360 cam might be the cure for your photography blues. From underwater shots to drone-like portraits and adventure videos, your new camera will add just the right amount of spice to your picture-taking experience.
You don't have to worry about missing a single shot
While a photographer toting a run-of-the-mill camera has to be vigilant not to miss the perfect photo-op or angle, a 360 camera photographer can rest assured that they will capture the entirety of their subject. Once your 360 camera has absorbed its surroundings, you can edit the footage to focus on your favorite shots.
In conclusion
A 360 camera in your gear bag will undoubtedly help you take your photographs to the next level. With improved VR capabilities, expanded angles, over capture potential, and increased visual flare, your photos and videos will soon be picture perfect.