Are you planning to transfer some of your favorite movies to your newly-bought smartphone? That's great! Movies right on your phone screen are a lifesaver when you are stuck in traffic. But, the DVD movie files won't be supported by your smartphone. These files are large in size and will be overwhelming for your phone's limited storage capacity. The coolest solution here is to convert DVD to MP4 with the help of Movavi Video Converter. MP4 is widely supported by mobile phones and hence won't create a problem with your phone's storage. Movavi is a leading software developer and its video converter program has received rave reviews from both experts and users.
Let's see how easily you convert your DVD movie files into MP4 with the help of the Movavi
Recommended: Free Movie Download Sites List To Get Full HD Movies Downloads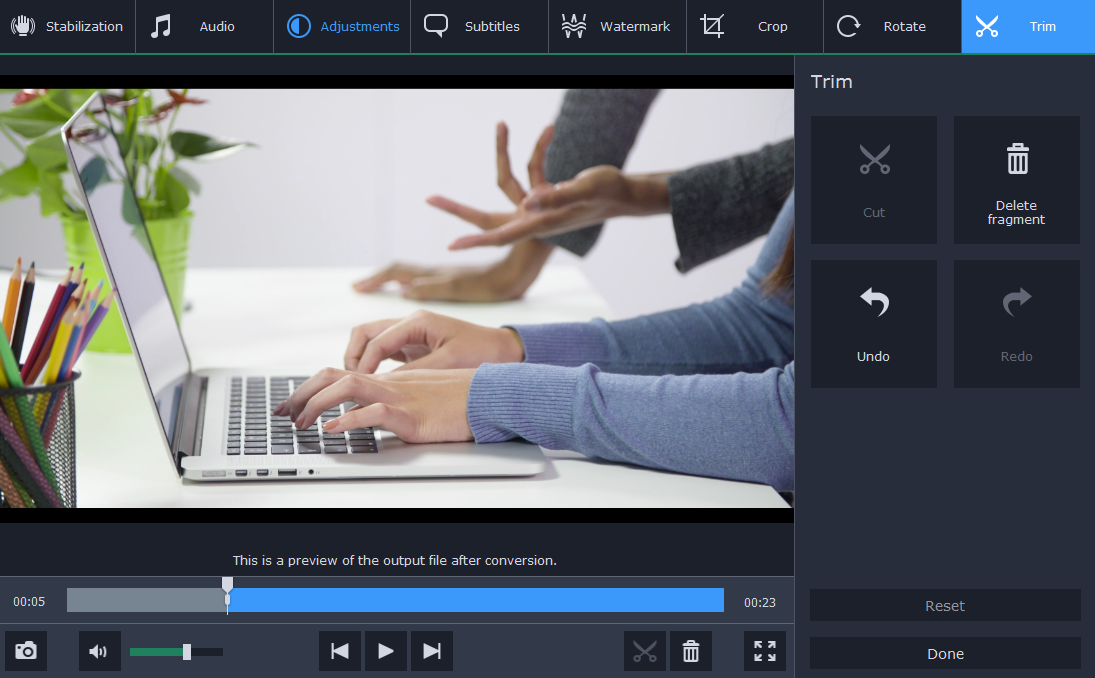 How to Covert DVD Moives to MP4
Step 1
First, you will download & install Movavi Video Converter in your system.
Step 2
Now, we will add the DVD movie file to the Movavi program. Click on Add Media & go for Add DVD. Then, click on Open DVD and the DVD movie file that you wish to convert.
Step 3
Do you wish to customize your DVD movie files? Well, Movavi Video Converter supports editing functions and will enable you to modify your file as you wish.
Just go to Edit and a window will pop with multiple editing tools. Do you notice any shaky clip in the file? Well, you have the Stabilization tab to straighten the shaky segments. On the other hand, Adjustments tab allows you to customize different visual aspects of the movie file like brightness, contrast and so on. You can even crop and trim unwanted parts of the video file with the Movavi program.
Step 4
Now, we will convert the video.
Click on Video tab, choose MP4 and select the resolution. Then, click on Convert to commence the conversion process. However, before you click on the Convert tab, make sure to specify the destination folder for the converted file by clicking on the Folder tab.
Recommneded: Best & Free Movie Streaming Sites No Sign Up Required
Features of Movavi Video Converter
Lightning fast conversion mode thanks to SuperSpeed technology
No loss of quality during conversion process
Supports over 180 file formats and more than 200 mobile presets
Automatic detection of mobile devices if kept connected with computer during conversion process
Able to convert videos, audio, image and DVD files
Supports both video and audio editing functions
Useful tip for user:
Do you need to add subtitles to your movie? Well, in that case, you have to open the Edit tab of the Movavi converter and choose Subtitles tab to add the desired subtitles.
Related Post: