2019 was a predominantly economically stable, prosperous year for many regions, but competition in the retail market was still incredibly tough. Fashion retailers faced an ongoing battle to lure online shoppers to the high street, and to keep innovating their brick-and-mortar presence in line with digitally-led customer expectations.
With so many different retailers to choose from, shoppers are attracted to those who connect with them on a slightly deeper level. Digital solutions such as 3D in eCommerce create interactive experiences across devices and channels, that can engage your visitors and increase customer satisfaction in many ways.
As every buyer who comes to an e-commerce store desire the product from all possible angles prior to purchase as a convenient browsing experience and a wider assortment than can be usually found in brick-and-mortar stores, eCommerce still had limitations. Online shopping saves time and lets consumers select from a wide assortment at the same time – today's customer still doubts the reliability of online stores and quite often ends up disappointed with the purchase.
Recommended: 5 Tested Ways to Increase Average Shopping Cheque on your E-commerce
So, here is where 3d imaging comes. Customers are provided with a 3D graphical product representation by a retailer that is interactive. With the help of a 3D model, a customer can choose what part of the object they'd like to see. They can zoom in the products and get the three dimensions of the product. Zoom in or out, rotate the object, want to view in motion as a customer? All these features are easily accessible thanks to 3D imaging. As 82 percent of the visitors to the product page activate the 3D view and 95 percent of respondents prefer an interactive 3D representation to video playback.
In fact, Shopify partnered up with CGTrader to deliver 3D models and videos. As we managed to increase conversion rate by almost 40 percent for products in categories that have been 3D digitized. So, as we have a better understanding of 3d views.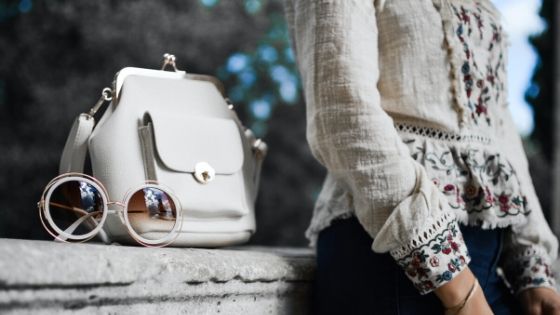 Let's look at how 3D Views Platforms Increase Conversions and Deliver a Richer Shopping Experience
So, as given the current e-commerce landscape and given that you have a very digital generation of buyers to impress as the digital generation shops online for the fashion, taking your online fashion business e-commerce shop to the next level is essential at this digital age if you want to step ahead of your competition and have more buyers.
As every customer wants to see the product from different angles before buying the product for his/her satisfaction. As for taking different angles, we had to take a lot of photos with every angle. So, what if you allow your customers to view your product from the angle the customers like it will increase your sails.
#1. Increased trust factor
Multi-angle imagery and 3D views provide that level of detail and realism to enrich your e-commerce product photos. As in simple images the customers are not able to get the full details they need to read the product description and it would be much easier to see the product fully detailed even within a video as there are many product categories with a high-involvement purchase decision that customers simply prefer to examine the details up close in a physical store.
Recommended: Best Cheap SSL Certificates Providers
#2. Enhanced experience
Touching or feeling a shirt or a handbag to check the quality of the product is not possible online. To give the customers a feel that they are really touching and playing around with the product on your product page of a e-shop or ecommerce page is possible with 360 spin technology. This is one of the closet similar customer involvements that you can get online as of combining and rotating imaginary to give the visitors and buyers a sense of control.
#3. 2x improved engagement
So, by the 3d spins and image rotation, the web session duration can be increased, and it can result into the website growth as buyers or customers are investing time on this website, and by this, your store can even rank on the first page and result in getting 2x more buyers. Introducing these features on your e-commerce store get your prospective buyers more involved in the online shopping experience, resulting in customer satisfaction, positive engagement, and return shoppers. It also affects customer mood and reduces the perception of purchase risk.
#4. Dynamic media
Enriching the users and experience and making the audience truly connect with your products with 3d dynamic view. The spin effects can make shopping in your online store feel more real and almost as sensory-focused as in a brick-and-mortar store.
#5. Multi-imagery
As, in 3d view, all the products from every possible angle, in all variations (colors, textures, and shapes), should be viewed to customers so that they can easily make a choice between shapes and colors online. Therefore, you will provide visitors with a multitude of images to enhance their experience and convince them of the quality of your product.
Conclusion
The e-commerce world is redefining what online shopping means for everyone and is going through very exciting times. Of course, your business needs to keep up with the times as well, and now you know why enabling 360 views is one of the best ways to do it!
Related Post: