Boosting customer acquisition is perhaps the biggest challenge for any eCommerce store owner. Not only can it be a tedious process, but one filled with quite a bit of guesswork, which can often lead to frustration over a lack of progress. And if you've found yourself in the same boat, then we've come up with a few helpful tips on how you can boost your customer acquisition in no time. Check them out below:
Recommended: eCommerce Forms Best Practices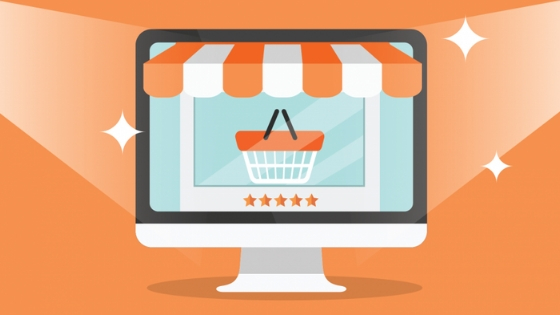 Design Yourself To Be Mobile Ready
One of the most important steps to ensure you're bringing in as many customers as you can, designing your website to be mobile ready is a must. We'll note that this is much more than just simply making sure you've got a responsive design, but one that's intuitive for your UX flow, which can vary depending on the pipeline you're aiming to design for customer acquisition. However, as noted by Blue Corona, as people spend an average of 5 hours per day on their phones, this is a massive market you need to tackle and consider auditing.
In taking a look at the current design for your eCommerce store on mobile, ask yourself what type of flow you feel like it has, including if you can reach your final goal easily. When sifting through your pages, really make sure to test each aspect, for example, how the display looks when trying to check out a clothing item, or how many steps it takes to check out. The more pathways you're able to search through, the better, as a solid UX flow on mobile will help tremendously in opening the doors to more customers in the long run.
Be Engaging With Instagram
Another important aspect to consider for customer acquisition is how well you're performing on Instagram Or how you are engaging with your customer on Instagram. Aside from how many followers you have, there are a lot of metrics to consider when analyzing the success of your social efforts, including how many likes or comments you're getting out of your audience, as well as how many clicks you're getting as direct traffic from your links. Believe it or not, people do quite a bit of buying from Instagram; in fact, as noted by Hootsuite, 72 percent of users have bought a product they saw on the platform, which is a pretty surprising figure considering the sheer volume of people who are on the platform. However, as Instagram is a medium every marketer is trying to get their shine on, knowing the tips and tricks to build a solid platform is crucial.
First and foremost, if you haven't already, it's imperative you change your Instagram to a business account, which ensures you can do things like implement call-to-actions (I.E., swipe up to learn more), as well as track analytics. From there, start drafting up a content plan for the items you're most likely trying to sell, working up campaigns based around central items or themes. Additionally, make your calendar one where you're executing consistently and posting nearly every day (if not multiple times a day) to highlight the inventory you have, as well as the complementary pieces of content around it including behind the scenes. Finally, as Instagram has become one of the most prominent displays for our public facing profile, don't forget to regularly keep up commenting and liking posts of yours and those within your community, especially if someone has a question about your business.
Recommended: How to Make Instagram Content That Goes Viral?
Conduct Consistent Promotions
It's important to be mindful of keeping up with promotions on a regular basis. As noted by Inc, brands that are consistently presented make 23 percent more revenue than those that don't, which is why you often see top-tier brands posting multiple times a day on social media, as well as sending email blasts practically daily. Even if you think these practices might be overkill, that couldn't be further from the truth if you know how to vary your campaign style.
When it comes to campaign planning, it's smart to map the variations of content. This includes looking at sales promotion advantages and disadvantages and the unveiling of new items. As you're planning, don't forget to put metrics in place that ensure you're tracking the results to improve each time. While it might feel a little uncomfortable at first, the more you get into planning out your campaigns and running them day-in and day-out, the better, giving you a system to quantifiable track the success of your customer acquisition.
Don't Forget About Your Call-To-Actions
Finally, although we briefly mentioned them earlier, call-to-actions are when you encourage a visitor or user to commit a certain action on your social media, email, or website. Popular examples include things like "swipe up to buy" on Instagram or "sign up to receive discounts" for an email newsletter. Believe it or not, call-to-actions can have a real impact on sales, because as noted by Protocol 80, in an analysis of Facebook posts, those that added a CTA to their page saw an increase in their click-thru rate by 285 percent, which is an incredible figure. Try to implement some more CTAs into your web copy, honing in on creating as much action as possible between you and the customer.
What are some ways you've found successful in boosting the customer acquisition for your business? Comment with your insights below!