Mobile apps are the applications which are designed for the smart phones and tablets which run on to the internet or without internet. These mobile applications which came into the market in 2008 and spread like a wildfire. So the business methods have changed with the arrival of these applications and now every business is taking part and every business has launched a mobile application of their desktop version.
For developing the mobile app the business executives need a dedicated developer who can develop from scratch. This process takes a lot of time and it is very expensive. Luckily, launching a mobile application on the app stores was no longer requires us to spend thousands of money or spend months to develop it.
There are many mobile apps are available in the play store or app store which simplifies our efforts, giving you develop an app in a budget and quickly, however it does not require any coding knowledge.
Therefore here some of the applications are given for creating mobile apps which grant to penetrate deep into the market reaching far more groups on the mobile platform.
Also Read: Best Personal Assistant Android Apps Like Siri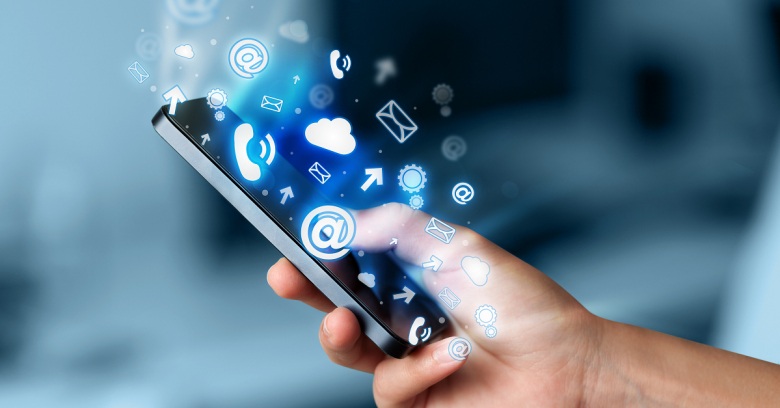 Mobile Roadie
Mobile Roadie is the mobile applications which are self -service platform where we can create a fully functional application for our android or Mac smart phones that costs considerably less than creating an app through a developer. This platform stands out with several sales functions to improve the RSS function, Google and twitter keyboards for the future app store optimization and an auto update real time chat.
Mobile Roadie has been used to create more than five hundred apps that have been downloaded by over five thousand million users. The application builder also used to make an app which is watching how it would on user's mobile devices. By the way, this app helps to check the quality and user's choice of the content. The only thing to remember is to place the content straight to the application and drag it from the app to the own site.
ShoutEm
Shoutem is an application builder and it provides a number of powerful features for us and by allowing us to create a well-rounded and specific categories applications. The app developer's focus is in the categories like a social and small business for its loyalty features and user's profile options.
We can log on the app through email or any social media and this application will increase the revenue for the owner. This app has the powerful CMS which lets we can sync our database via ShoutEm application. We can also be viewing our app on our phone before publishing and we have the option to republish if we required in any case. This is a subscription application and we have to pay about $120.
Appery.io
Appery.io is an app which is a cloud-based platform with the option of both private and public. This app has the tools like visual development tools and integrated backend services. Appery.io provides strong visual tools to build the application UI and the technologies to create the application are HTML, CSS, jQuery mobile and so on.
This app can connect very easily with the third party with restful APIs and it provides the secure enterprise integration with API express. This application helps the business to grow and helps to increase the revenue. Along with that, all the specification this application also contains a plug-in database to opening a new window for the additional steps.
Also Read: Best Photo Editing Apps for Windows 10
Appy Pie
Appy Pie is a mobile application which the developers released for the platforms like Android, iOS, Fire OS, and Windows Phone and this app allow the users to create and monetize different types of smart phone apps.
This app also has the features to own the marketplace to show off applications created through it. This application is used for building are available for GPS-location, analytics, social media feeding, websites, blogs, QR-codes. This product is a free version.
Game Salad
The Game salad is a computer science application which helps the students to learn there in an easy way by rapidly built great games. This application provides us a platform where we can transform our creativity into gaming platforms which are available on the HTML5, Android, iOS, and OSX.
The Game salad has an active community which consists of independent game designers and these are ready to help us around the clock. One of the app's important features is its testing tool and the In-App Previewer and these features can be used to test the game logic and the behavior sets. This application is also used in window 8, Mac and desktop.
Also Read: Best Educational Android Apps for Student 2017
Buzness App
This application is the special platforms for creating a business app, online shop content and other which have the same types. Different types of blocks that have the characteristics like ordering forms, online shopping, loyalty programs, built-in analytics system and so on. This app is easy to use the console and it takes just minutes of time for building. Pre-built modules compose the structure what we prefer.
We can also check the progress of our app in a real-time preview. This app suggests weekly by webinars teaching of the major native tools and gives an access to a variety of the tutorial articles. This is a subscription application and we have to pay about $60.
The app builder
The App Builder has the unique in the approach of providing transfer the knowledge, appropriate the tools and support helps to develop with the cost effective app and the main thing is without wasting any time with us.
This app has the simplified feature and it will take less than 30 minutes to learn and then we can start to building and maintaining our app by owner. The main advantage of the application builder is an opportunity to publish the mobile project in one click. The product is suitable for iPhone, iPad and Android. Therefore the price is getting available by our request.
Xamarin from Microsoft
This app is based on the C sharp platform and this can use the same IDE, language and APIs in everywhere. We can do anything in Objective-c, java or swift in C sharp with Xamarin because this product had been created by Xamarin Company and then it was engaged by Microsoft. This application many versions and the 3rd version started in 2014. Therefore this contains a dashboard with real-time information about our needs. The monthly subscription price is $300.
AppInstitute
Appinstitute is an application building platform for both android and iOS. The app institute is a good choice and this app won numerous awards for being an inventive and well-run startup company.
The main part of the reason is that they have got great e-commerce features on it and this means that if we are trying to run some kind of online store this application is a good choice. This app was named as 30 fastest growing tech companies in the UK by the finance provider.
Also Read: Best Data Recovery Software For Mac
In conclusion
The applications which are mentioned above will give us a great basis to build on. Of course, we still have to build the app by ourselves, but fortunately with these app builders that will be quite easy and the time consuming is also low.
We have to decide the true hard coder and built what we actually need. This idea will give us a better idea of what has going to happen and how much cost it need, maybe it can save our money in the long run.