Mobile technology not only helps for business but its also helps students. This is new revolutionary apps for all times, but it does not end here. You can use your smartphone or table to learn more things, for exam preparation and group discussion.
There are many students who do hard work in a study to get a better result in the exam but in some time, they are near to their book and they lost that important time. But if you are a student and you have a smartphone then here are some educational android apps that you need to install in your mobile today. That helps you lot to learn new things.
By sharing this list of student educational android apps, our goal is to give information about the smart education system.
Also read: Android Apps Free Download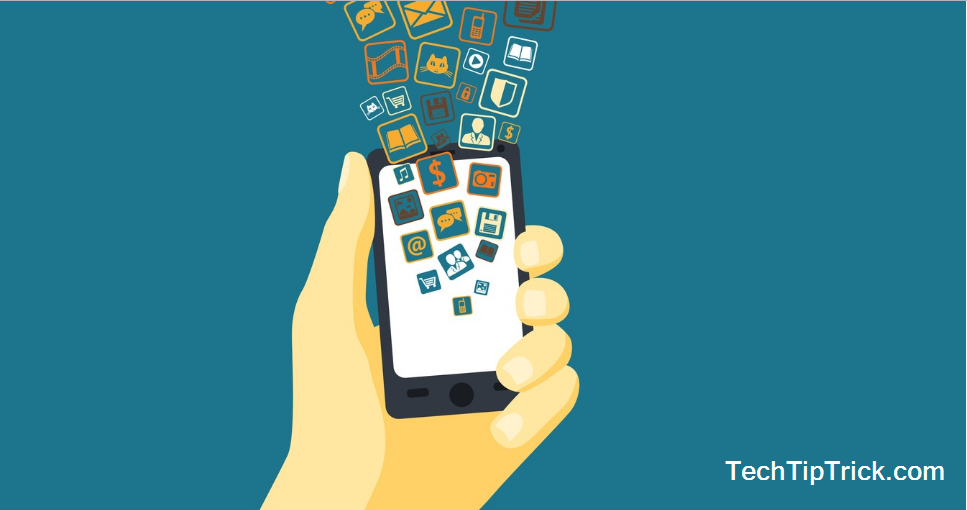 Best Educational Android Apps for Student
Google drive app is design and developed by Google Inc. This app mainly uses for save your important document, worksheet, pictures. You can use Google Drive app with your associated Gmail login ID Password. I recommend the student to use Google drive to save their study material online. If you have not Gmail ID then create it and upload all your all documents to Google drive.
Download this app from Google Play Store to your android device and do login with your Email ID Password. The main benefit of this android app is used can use it from your desktop and mobile app too. Whenever you create your study material and want to read to in future, just upload it to drive from desktop and can read this material in your free or require time from your android mobile.
[appbox googleplay com.google.android.apps.docs]
Skype is video calling and messing tool. You can use Skype to do group video calling and messages. A student can connect with more student can do group discussion about their study material or study project. The teacher also can use this app. If your student has any question regarding the study, they can ask. This app is not only for business purpose but schools and colleges also can use Skype.
[appbox googleplay com.skype.raider]
Khan Academy is another good app in the educational android apps list. This is a popular online resource for learning. In this app, you can watch more than 10,000 videos about maths, economics, science, history and much more in just one click. This powerful app is free to use and worth for digital learner.
[appbox googleplay org.khanacademy.android]
Drona is general knowledge android app. You can read about current affairs and previously asked a question and daily updates. If you are preparing for an online exam like SSC, UPSC, IAS, RPB, PO, IBPS or other government exams. You can even prepare better vocabulary for the International level exams like GRE, SAT, TOEFL, IELTS, GMAT etc through word learner. The most important point about this app is that you will get daily updates about general knowledge.
[appbox googleplay com.cb.gk]
Also read: Personal Safety Android Apps for Women
Amazone Kindle is another best educational android app for the student. In Amazone kindle, there is a wide range of education books, how to related books and self-help books available here. If you want to learn new skill or new skill in general then this is the best app for you. This is not only for kids but adults also can use for a variety of subjects. Here, most books are in affordable price and even if you read for leisure, science has shown that reading can improve your spelling, vocabulary, and grammar skills.
[appbox googleplay com.amazon.kindle]
Photomath is a good android app for learning mathematics. It is a very simple app for maths. You just need to take a picture of your maths query and this application will solve you mathematics problem. With this app, you not only get the answer but you can learn how to solve the answer step by step. In this app, you can learn arithmetic, decimals, fractions, linear equations and logarithms. This is a best android app for students.
[appbox googleplay com.microblink.photomath]
Memrise is the best language learning android app. With this app, you can learn different types of language like French, Spanish (from Mexico or from Spain), German, English, Chinese, Japanese, Korean, Turkish, Russian, Italian, Portuguese (from Brazil or from Portugal), Swedish, Norwegian, Danish, and much more. So, you can you learn a new language effectively and quickly. This free app so you can learn different languages.
[appbox googleplay com.memrise.android.memrisecompanion]
Read more: Android Emulator for Windows 10
Udemy is the android app that allows student to purchase the course on various subjects. Udemy is a global marketplace for learning and teaching app where more than 13 million students doing master and achieving their goals with over 40,000 courses which are taught by experts. You can learn by watch video from anywhere. You just need to download the course of your subject and you can watch and learn without the internet. Udemy offers various premium course like, computer programming, website development, data science, software, design, marketing and more.
[appbox googleplay com.udemy.android]
My Study Life android app is cross platform between students, teachers and lectures to make study easier. With My Study Life, you can track your tasks, store exams manage your classes timing. This app has reminder feature which remind you your uncompleted task, about your upcoming exams. Teachers and students can share timetable with same school student securely.
[appbox googleplay com.virblue.mystudylife]
Tiny Scanner is documented scanner android app that allows you to scan a document and convert it into PDF format. You can send this document to your school or college friends. After scanning the document you can crop and can color format before convert to PDF.
[appbox googleplay com.appxy.tinyscanner]
My Study Corner (My recommendation):
If you are searching for the essay about any subject then download My Study Corner android app. This is educational app design for students who are searching for Exams, Updates, Results updates, Writeups like Essays, Letters, Reports, Carrier related articles also an entertainment article in one platform.
Education is the first priority for all parents and they are doing lots work behind their child. We try to give you the best list of student android apps, if know any other apps the helps students then share it with us in comment box we will update in this post. And don't forget to share with your friends.