Welcome back to another game review every one. This time I will be sharing a brand new game of 2020. It is a cooking game and right off the bat, I want to say that I have been playing it for over a month now and I can not stop myself because it is just so good. You already know my love for food (who doesn't love food, am I right?) and this game features a wide variety of it from all over the world. I love going to different sorts of restaurants to taste all the different cultures but with this game, I have learned what goes into making and running those businesses.
Recommended: Best Xbox One Games for Kids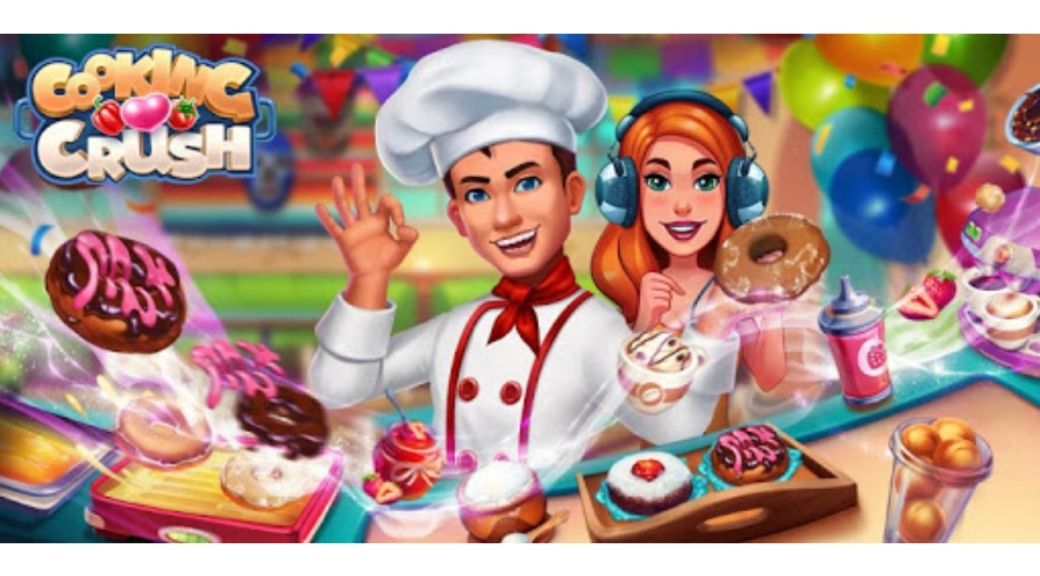 Introducing Cooking Crush
Without further ado, I present to you: Cooking Crush. Cooking Crush is an excellent new cooking games designed for people of all ages to live their dream of whipping up food like a professional chef. If you have seen the anime Food Wars, prepare yourselves to be Yukihira Soma. Whether you have prior culinary knowledge or not – that is unimportant. This kitchen game will teach you the basics to get you started and along the way, you will keep learning more recipes by practicing them.
Concept Of The Game
Cooking Crush is designed to let you live your wildest culinary dreams. Prepare yourselves for chopping, grating, grinding, sautéing, julienning, simmering and so much more. Name any food item and you shall prepare it in the game. Learn to follow recipes within the safe confinement of this kitchen game.
Make sure you don't fumble and lose time. The faster you move, the quicker you make the food. You might have a few problems at first but once you learn the ropes, it will be a piece of cake! Cooking Crush will teach you to manage your time in the most productive way possible. So, you can say that Cooking Crush is a time-management game too.
Perks Of Playing Cooking Crush
This cooking game will not only get you familiarized with the art of cooking but also crush your hesitation of practicing various cooking techniques.
It will teach you to manage your time effectively and multitask.
Cooking Crush lets you work in 10 different restaurants, namely, Crème Café, Dream Deli, Salty Taverna, Party Parlor, Rockin' Diner, Crazy Cantina, Donut Den, Tandoori Treasure, Perfect Pie, and Cake Corner.
It will improve your memory as you learn to keep various orders in your head.
It will teach you patience as you deal with some hot-tempered customers every once in a while.
Cooking Crush lets you take a sneak peek at the life of a restaurant owner. You will learn to appreciate the efforts of waiters, cooks and managers.
This cooking game gives you an in-depth look at the hard work that goes into preparing food. You will not only learn how to cook but appreciate your parents, guardians, spouses or anyone else who has fed you.
Not All Rewards Are Physical
Dario Pavan and Ryan Yada are the co-founders of the game publishing company responsible for Cooking Crush, Flowmotion Entertainment Inc. They have been quietly using a portion of the revenue from their cooking games for free since 2014 to support the charity Backpack Buddies. Together with this Canadian charity, they have helped feed hungry kids. Till now, they have been able to provide 45,000 meals to hungry children. All this is possible by playing their games!
Their humanitarian effort continues with the introduction of Daily Happiness Challenges or Happiness Offer Wall. Dario Pavan and Ryan Yada believe that in order for their company to succeed, the players must succeed along with them. Hence, they have introduced this feature to help the players clear their mind of all negativity and embrace a positive attitude. This will help them focus and succeed in the long run!
Moreover, Cooking Crush promotes independence which is a very important trait to develop as you transition from a younger phase of life to another older one.
Related Games: