Due to its visual nature and complete mobile-friendliness, Instagram has raced to the top of the popularity charts of social media very quickly. Today, it boasts of more than one billion monthly active users globally, with two-thirds of its users being under the age of 34, making it a very lucrative hunting ground for marketers.
Not surprisingly, there are over 25 million business accounts on Instagram with lifestyle products dominating. Instagram users are extremely discerning when it comes to the quality of the content presented to them on their feeds. Unless the images or the videos are well-executed in terms of clarity, composition, and detailing or if the content is not relevant, useful, and original, users will skip them.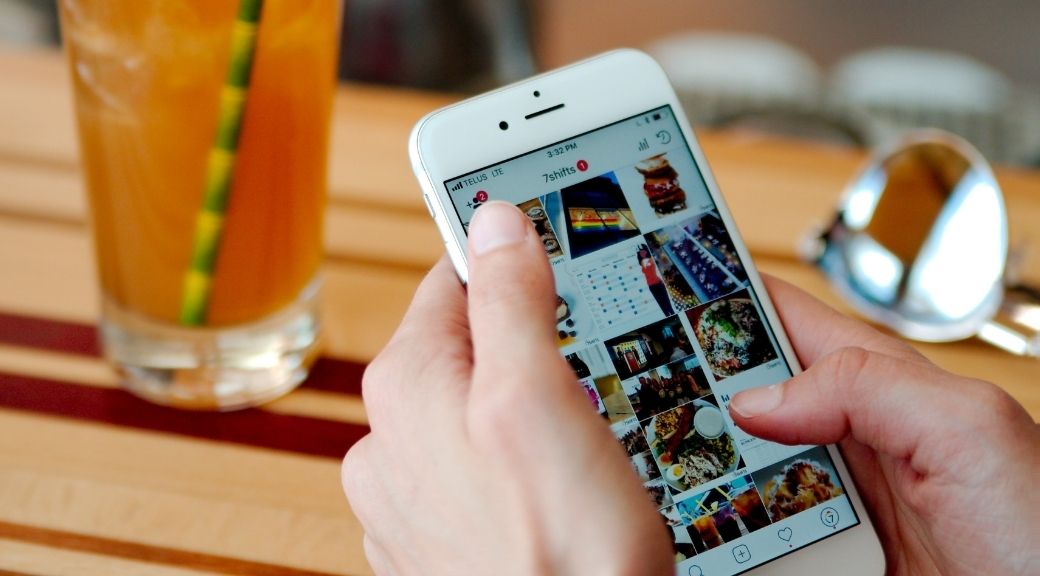 The best follower engagement is only possible when businesses take the trouble of planning their content strategy for the best impact. Some practical tips for managing Instagram content:
Plan Your Posts in Advance
According to studies, on average brands post 27.9 times every month, so unless you have compelling reasons to post more or less, you should also attempt to post once per day to maintain the relationship. However, posting good-quality relevant and original content even just once daily can represent a fair amount of effort and you should not depend on being inspired every day to come up with a great post. Rather, for best results, you should aim to plan out your content strategy for the next couple of weeks at least if not more, and build up your collection of posts in advance.
By planning, you only can you save yourself from agonizing what to post but also carve out a content strategy that ensures account cohesiveness and a consistent sense of style that serve to make your posts distinctive and support your brand image. Instead of posting manually at the same time every day, you can use one of the Instagram post scheduling apps that will enable you to queue up your content and post them according to a pre-determined schedule.
Whether your marketing campaign works or not depends on whether your target audience gets to see your posts on Instagram. With the flood of posts on every user's feed, it is very easy for users to miss out on seeing your posts even if they are active on Instagram at that moment. Hashtags represent the only way of searching for content, which is why every marketer needs to put in a lot of thought regarding the relevance of hashtags that they use on the post captions or in the bio section of their accounts.
According to https://www.searchenginejournal.com, using hashtags enables businesses to reach out to new audiences. Discovering the most relevant hashtags is not something you should take lightly because, with its right use, you can ensure that your posts will get the visibility they deserve from your followers. Typically, you can focus on three basic types of hashtags; trending hashtags, general hashtags, and niche-specific hashtags. You should attempt to include a balanced mix of these hashtags in your captions, however, remember hashtags will only be effective in increasing your brand visibility if they are relevant to both the user and your business.
Even though Instagram permits the use of up to 30 hashtags per post, according to recent research, the ideal number is nine. Your Instagram account with real followers if the idea of slogging it out to build a large follower base does not appeal to you.
Post at the Times When Your Audience Is Most Active
Posting at the right time can be critical for your content to be seen by your target audience. Posting when your target audience is most active gives them more opportunity to viewing your posts and interacting with you with their likes, comments, and shares. While there are many studies regarding the best days of the week and the best times to post, you will need to experiment for yourself to establish what works for you the best.
Typically, it is seen that for B2C products, the best times of the day are in the morning before users arrive at their workplaces and in the evenings after they are back home. However, there can be wide variances depending on the age of the target audience, location, and business niche. It is relatively easy to find out the times when your audience is most active by using Instagram analytics – the Instagram business account has the function built-in, however, for more advanced reports, you can use one of the many third-party analytics tools.
Conclusion
The efficacy of your content strategy can only be established when you measure the results of your campaign. The analysis of the performance will help you to improve on the creation and timing of the posts as well as optimization of the hashtags. The key metrics to monitor for improving your content strategy include the number and quality of comments, the rate of engagement, and the reach.