Word Games for Android is one of the best kids game to increase the vocabulary of your kids and we are sharing some of the useful word games for you here.
Every phone users play any games and one of the categories is word games. Word games are likely to be healthy and brain tester. It tests our brain as well as makes our vocabulary good. To increase maths power of kids we have shared some cool math games previously.
Best Word Games For Android
1. Word Yard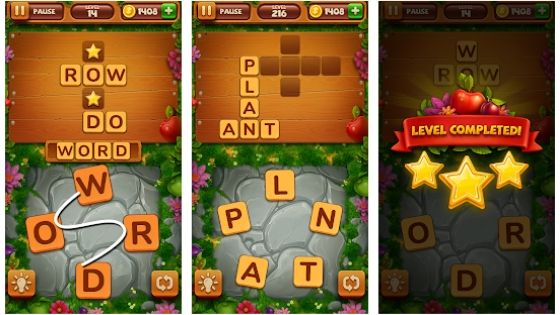 It is a simple and attractive word game that has hundreds of levels and ton of words that can test your spelling. Best way to learn words and make your vocabulary good. The brain can be trained with spelling skills. Play every day to get daily free coins. Great themes and relaxing background music. It can be translated into different languages, whereas people suffer from the language. You can play offline also. Take your time to make the word as there is no time. You can also check out Scrabble word finder for best words games.
2. Word Search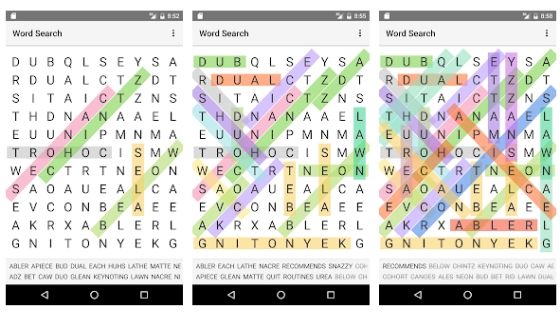 A simple word game and a basic game searcher were not so many complications and directly related to work only. It is actually an infinite play where we can play and have to make words. Highlighted words are available, words can be customized. The animation is there where when we find a word. Get the best score.
3. Words
WORDS is a classic word game where a grid of letters are there and we can make words by making pattern horizontally, diagonally or vertically with the next letter to make a word. There is two game mode with several difficulty levels. It supports different languages in it. It can be used as an online dictionary from where you can get anything easily. Users can check it review 90% of review is positive for the game it means people are liking it. And they are accepting the game. The best point of this game is it has 50 million+ downloads which genuinely gives a positive response itself. Go and try the game once.
4. Word Nut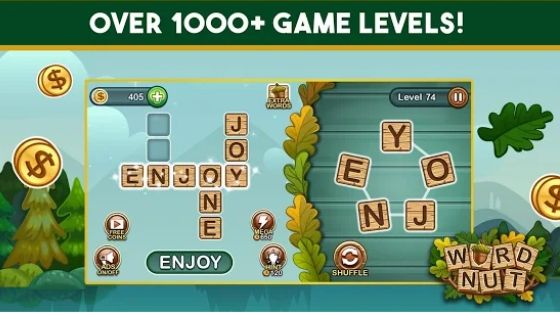 WORD NUT is a kind of crossword game where we have to make a word with the given letters only. The concept is common like other word gaming applications where it is unique by its point making where you can also make points by watching videos and ads. The ads can be turn off and this one is the best part otherwise in other apps or games ads are annoying so much. There are many more options to earn more points here.
5. Word Cookies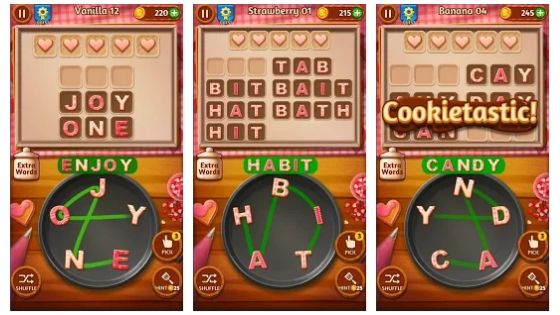 Here this game is quite different by their and making words. It is also a word making game where we have to make words from the letters that have been provided in the game whereas while making the word when we complete the word it becomes cookies. The game has so many levels in it where it starts from the home baker. This game has attractive themes where we can play with a good interface. It was made by the motive of the best word chef to be made. Moreover, if we are not finding a word then we can get words by hint option where we can shuffle the cookies. Here also watching ads can help to get hints.
Conclusion
Here we had written about the word games which makes mind relaxation and it is good for the brain.
Related Post: