Neither a business coach nor an expert tutorial can give you as much valuable information as your competitors can. This competitor analysis gives you a great insight into what keywords bring most traffic in your niche, where competitors' traffic comes from, what content is the most readable and many other. That said, keeping an eye on competitors is something many marketers forget to do.
In this post, I'm going to describe 3 steps that will help you keep one step ahead of your rivals.
Recommended: How to Use a Blog to Rank in Local SEO?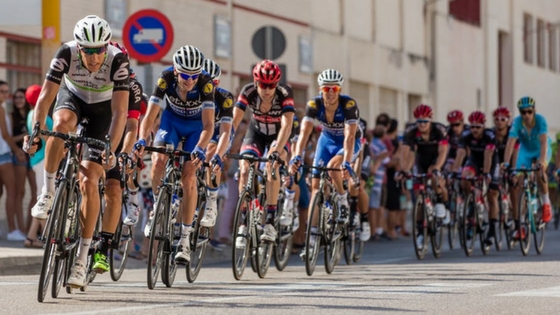 How to identify your competitors?
Your online competitors are sites that rank for the same keywords as you do. It means that even sites that sell the same products but don't rank for the same keywords aren't your competitors in search.
Thus, to find your online competitors, you can simply open Google search and start typing your primary keywords into the search box one by one. For instance, if you're selling flowers, you should type flowers, buy flowers, flowers store, flowers store near me, flowers delivery, flower bouquet delivery, florist, order flowers, flowers for delivery, and so on. Of course, if you're running a blog, you should search for non-commercial queries like flower bouquet tutorial, guide, how to, DIY, etc.
Type all words and phrases that are related to your business. Imagine that you want to order some flowers, what would you search on Google? All these phrases that come to mind are your primary keywords, and the results you get are your online competitors.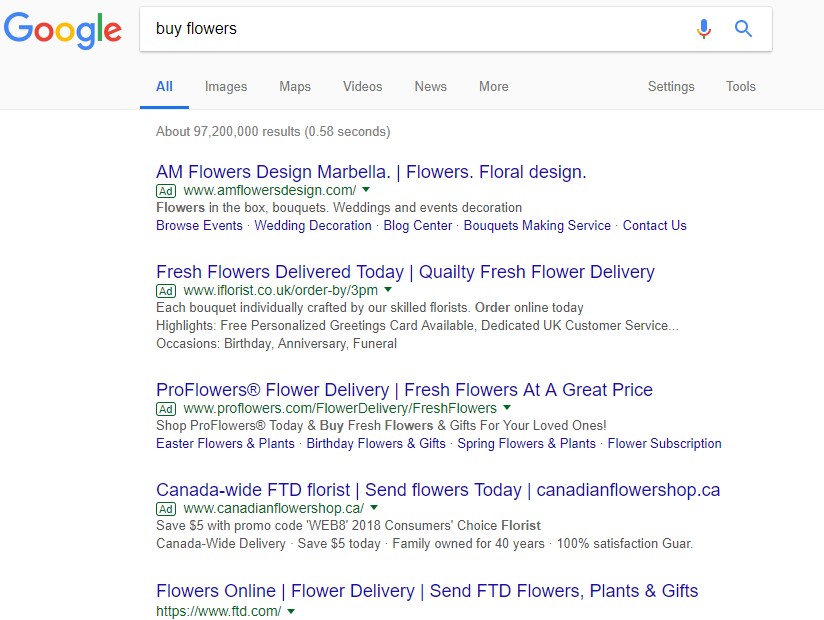 Another way to find online competitors is to use SEO tool that includes competitor analysis feature. One of them is Serpstat.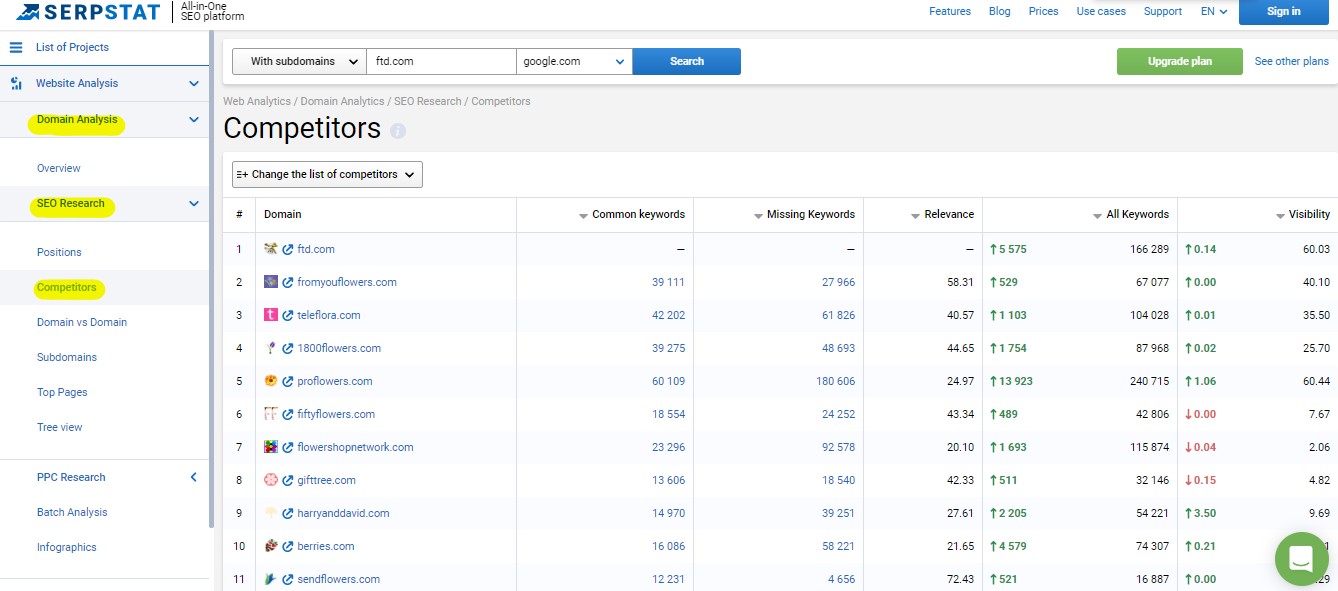 Insert your domain into the search box and go to Domain Analysis > SEO Research > Competitors. Here you'll find more accurate results. The tool analyzes keywords and gives you the list of your direct competitors.
Step #1 Find missing keywords
This tool also can compare two websites and find the difference in the keyword list. This report will show you a list of keywords that competitors are ranking for in Top 10 search results, while your page is not ranking for these search queries.
Here is what it looks like: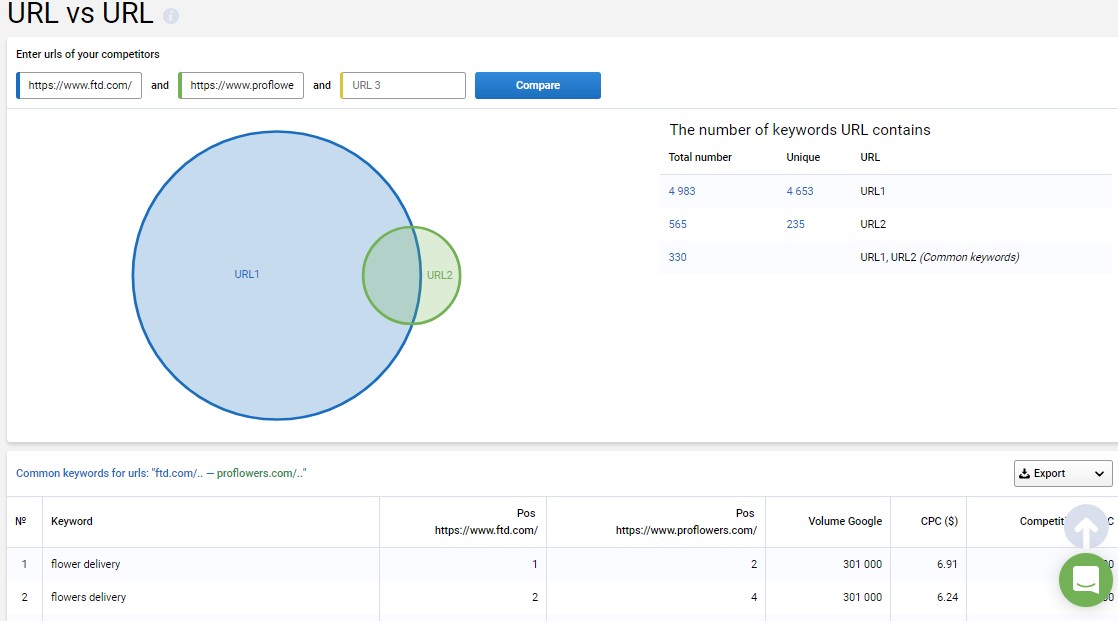 Go to Website analysis > URL analysis > URL vs URL. Here you can compare 3 URLs and find common and missing keyword. It will help you to expand your keyword list.
But don't grab all the keywords you'll find in this report. Paying attention to the keyword search volume and competitor strength columns you can choose only those keywords which are worth targeting. You should remember about the balance between how popular this keyword is and how difficult it could be to rank for this keyword.
Analyze at least five main competitors and choose the best keywords to improve your site optimization.
Step # 2 Find where their traffic comes from
There are a lot of traffic channels you can use to promote your site. But you shouldn't spend your time and money on all existing channels. See, some of them work well for one audience and don't fit another audience at all, so you should find channels which are suitable for your specific niche. The best way to do it is a competitive analysis!
I suggest using SimilarWeb plugin to explore your competitors' traffic sources.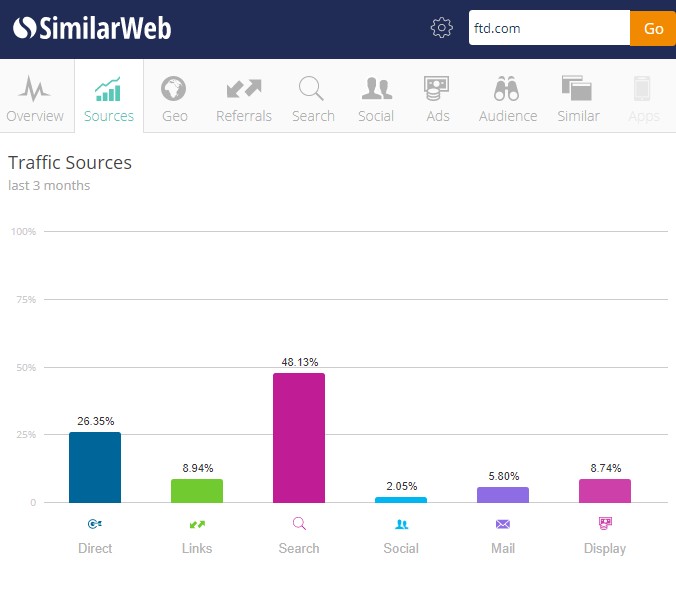 First of all, this plugin shows you overall traffic to the site (overview column), how much time a user spends on site on the average, bounce rate, country that brings most traffic in percentages, how many pages one user opens during one visit.
The most useful column for us is traffic sources. Here you can see where the most traffic comes from: organic search, link building, social media platforms, newsletter, PPC, etc.
Thus, you see which source is the most suitable for your niche. If the majority of your competitors have high traffic from PPC advertising, you shouldn't miss this opportunity too.
Step # 3 Find their best content
This step is crucial for those who run a blog. A lot of business use a corporate blog as another promotion channel. Sometimes it's quite challenging to find topic ideas and create content people would share. Here is where BuzzSumo tool comes in handy. This tool is capable of finding the most shared content by keyword and by URL. Type your keyword/URL and get the list of best-performing articles in your niche/on your site: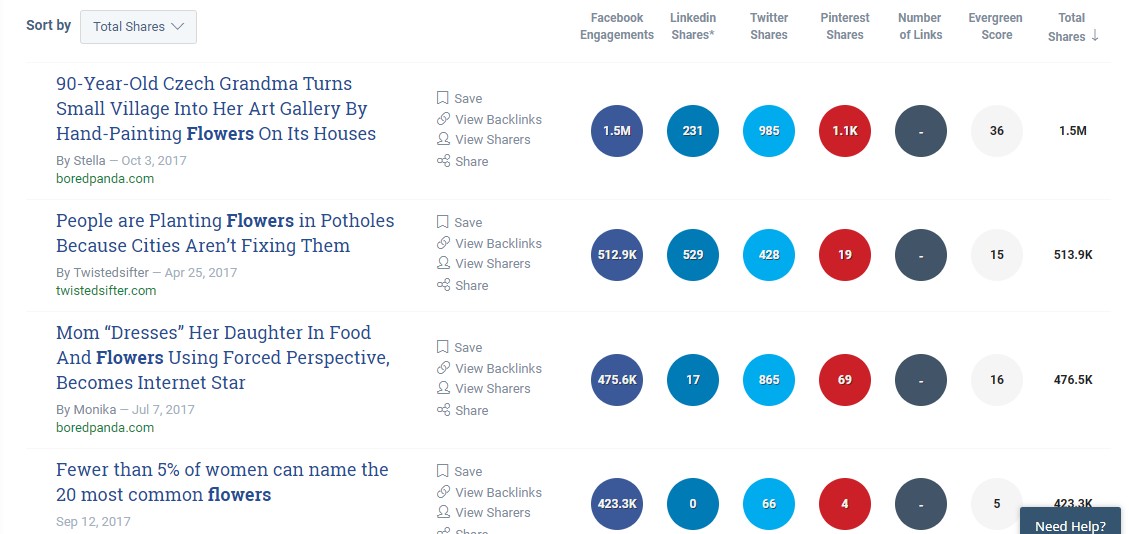 Glance through this list of the most shared posts and come up with a content strategy for your business. Also, you can sort the results by time, type, language, country, and even word count. Choose last week filter to be up-to-date and check what is interesting to the audience right now.
Also, if you're running an online store, you can type your domain (and your competitors' ones) into the BuzzSumo search box and see the most visited pages. This will help you understand what products are the most popular among users in your niche.
Summing up
This is it. I described 3 steps you should do while analyzing your competitors. Here they are:
Find missing keywords;
Find best performing traffic sources;
Find most shared pages;
It can help you better understand your audience and improve your strategy as well.
Related Article: