Off Page SEO Strategies
Off Page SEO Strategies is one of the best techniques followed by a number of webmasters on the internet to rank their websites/blogs at top rankings on the Search Engines like Google, Bing, Yahoo, etc. If you fail to do proper optimization of your website/blog, it may fail to attract the visitors from the search engines. Most of the webmasters can handle the on-page SEO well while creating the content for their blog, but managing the off-page SEO becomes really difficult. Most of them hire a SEO Agency to look after the off-page SEO needs.
It is really important to choose the best SEO agency like Sacramento SEO that can look after the off-page SEO of your website obediently using the best SEO practices. But if you are too much worried about it and want to handle the off-page SEO of your blog by your own then following the below mentioned link build strategies might help you out.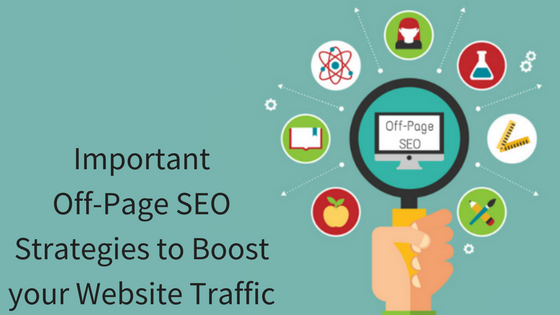 Best Off Page SEO Techniques
Social Media Sharing
The modern day SEO revolves around social media sharing. The more people get engaged to your blog/website through different social media platforms, the more will be the chances of your blog to get the higher rankings.
You can get the backlinks from most of the social media platforms and can help you out in boosting the rankings of your blog. It sends the signal to the search engines that people love your blog content and this is the reason why they are sharing it on social media.
Link Baiting
It is one of the most natural ways to get the links to your website or post. If you write really pleasing content that the readers are impressed by it then the reader might link your post in his/her blog post. It will not only help you out to increase the visitors on your website but will also help you out in improving the overall performance of your blog.
Press Release
If you are a service provider of a business owner then you can easily submit the press release to a PR submission website. Such websites generally help you out in publishing your site in the Google News. The basic idea behind a press release is to communicate the news relating to your company. You can use the press releases to complement your social presence.
Document Sharing
Document and PDF sharing is one of the most popular off page SEO strategies that involves the submission of PowerPoint documents or PDF on a high PR document sharing websites. In return, you will get a backlink to our website. This activity promotes better search traffic.
Blog Submission & commenting
You can submit your blog to different blog submission websites. Make sure that the content of your blog is unique and is updated on a regular basis. It will help you to gain the rankings, traffic and backlinks as well.
You can even get the high quality backlinks by posting the comments on niche related blogs. In this way, a link to your blog will be added to the comments section of that blog and it will further help you to drive more traffic towards your blog.
Social Bookmarking
It is another useful off-page activity that is really necessary to drive high traffic on your website/blog. There are a number of quality websites where you can bookmark your blog and get more traffic like diigo.com, Reddit.com, scoop.it and more. But make sure that you create your website links on these websites wisely as these sites are spammed heavily.
Related Post: Best Tips for Using Social Bookmarking Site for SEO
Directory Submission
If you wish to go for quality backlink building then Directory Submission is one of the most effective means. It can provide a good link juice to your blog and dramatically improve the website traffic and reach. But, you need to wait for some time to see the results.
Classified Submission
You can definitely submit a classified ad for your website briefing the viewers about your product, service, or site. The ad can include the title of the product, URL, images, contact details, keyword, and description. There are a number of classified websites where you can submit the ads.
Article Submission
You can even submit your articles on some of the high PR websites that have high authority. Target the most important keyword and submit your post on such websites. It will help you out in getting more authority to the blog post/blog. But make sure that the content is fabulous without any keyword stuffing as you may get rejected for the same reasons.
Guest Posting
It is often termed as Guest Blogging or Paid Posting by a number of webmasters around the globe. If a webmaster is a guest author on some blogs and he/she submit an article linking to his/her website then it's termed as 'Guest Blogging'. If the webmaster pay someone for posting an article to his/her blog then it's called 'Paid Posting' and if he/she doesn't pay any amount then it's termed as 'Guest Posting'.
Though all of them have the same role, the webmaster must look the authority of the blog and the spam score before submitting an article to a particular blog. Also, ensure that the site you choose for posting your article should provide you a do-follow link.
Search Engine Submission
To speed up the indexing process and make the search engines find your website easily, search engine submission is best way out. You can easily submit your websites to search engines like Google, Bing, Yahoo, etc and get it listed there for free.
The Final Say
These are some of the easiest Off Page SEO strategies that most of the webmasters fail to do on a regular basis. This is the reason why they don't get consistent traffic or there traffic doesn't increase. Though there are many more SEO tactics that can be implemented to improve the website/blog traffic, these are some of the basic strategies that you should start implementing from now. After following these strategies, you can start seeing the results in few months for sure!