If you are iPhone user and traveler then you need to check best car rental apps for iPhone. Renting a car is the best way as it is the most preferred and economical solution for traveling a long distance. Even hiring a taxi is more convenient as it is easy. You have to pick your phone and to use the respective app; you can book your cab within a minute. There is no easy way than this one on busy days of festivals like Christmas.
You are the boss when you are driving your rental car. Additionally, it takes out the excitement and irritation altogether from the trip. It is all up to you whether you want to leave late or early and you can make as many stops as you want and eat where you want. No one will stop you.
Recommended: Best Running Apps for iPhone and Apple Watch
So let's take a look at best car rental apps for iPhone without any delay.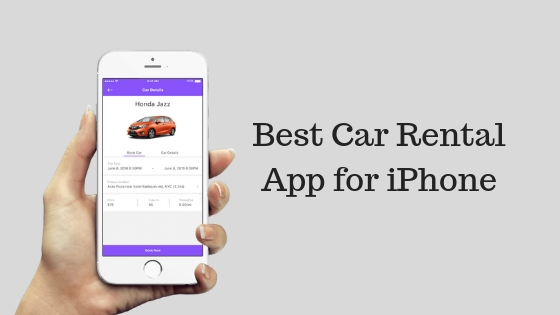 Best Car Rental Apps For iPhone
1. EasyRentCars-Global Car Rental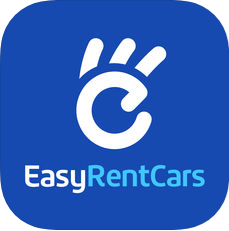 The EasyRentCars app is one the best app that helps you to find the best car deals on your iPhone. They have covered almost 900 car hire partners in around 200 countries. Irrespective of your location or in an emergency, this app helps you to book a cab without any hassle so that you can enjoy your ride at the cheapest possible rate. The granted for the best price and 100% cashback if you get a lower price online for the same facility. You can check thrifty car rental reviews to get better deals on cars.
It automatically tracks your rental rates, and if in case the price drops, it rebooks your car. Due to some circumstances, if you have to cancel your ride, you can do it for free. Easy interphase helps you to compare offers and find the perfect deal easily. One can hire an ultra-compact, full-size vehicle, an economic model or a luxury vehicle. You can pay online or pay-at-counter. In case of any help, the customer service executives are ready 24/7.
[appbox appstore id1227605924]
2. Getaround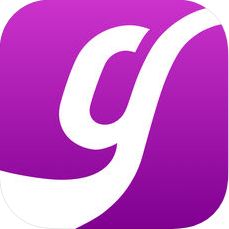 Getaround is car rental on-demand. You can rent a car without waiting, hassle, and most important without paperwork. You can hire a car from Toyota to a BMW. It also lets you unlock your car with your iPhone. You can join Gataround without any additional fees or no monthly and annual fee. The cars are available with rental insurance on every trip to offer you your dream road trip.
[appbox appstore id412017926]
3. Zipcar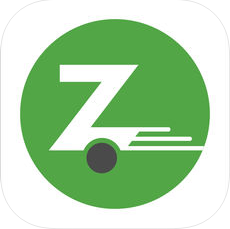 Zipcar is the quickest and easiest way to hire a rental car with a monthly charge of $8-10 per hours. It is available on day and hour basis, and it comes with the gas and insurance as well. You can choose the car of your choice. It can be a sedan, van, hybrid, or any other. The app comes with 26 different languages and in many cities across the USA. The fee of a Zipcar member starts at $6 a month.
[appbox appstore id329384702]
4. RelayRides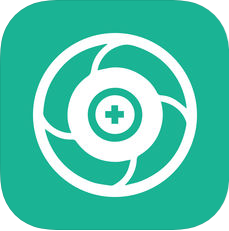 RelayRides is the nation's biggest P2P car rental marketplace to rent cars in no time. The car is available from $25 a day to $125 a week or $400 per month. It provides a 24/7 roadside assistance, insurance, and full support during rental hours. In more than 15000 cities, this car network is available. So if you are outside of your city, you can easily get the RelayRides easily.
[appbox appstore id329384702]
5. Turo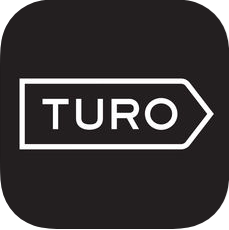 It is the largest car rental marketplace to rent a car easily whether you are a traveler or locality as per the choice and convenience. You can rent your car from the local community of car owners throughout the US, UK & Canada. You can select the car of your from Jeep, F-150 truck, Tesla, classic VM bus and many more. As the company ensures the cars and its condition, neither the owner, not the renter has to worry about it. You can directly rent the car directly from the owners and find that it's almost 30% cheaper than the local price.
[appbox appstore id555063314]
6. CarRentals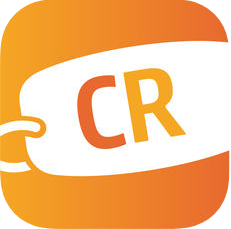 If we talk about one of the best car rental app for iPhone, then CarRental app is to consider a must. Car rental app is available in 28 different languages, and hence there will be no barrier of language for use this app. The app is user-friendly, and fast to book a car, and it let you compare rent of cars from almost every major car rental agency and apps.
One can also view, resend or cancel confirmation e-mails for the car you book on the web or via the app. In case of any difficulty or problem, you can connect to the customer support directly. In case if you need they also give you roadside support as well.
[appbox appstore id506426310]
7. Silvercar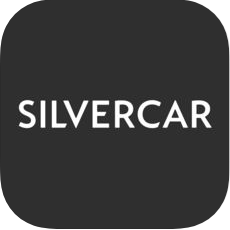 The Silvercar app is the perfect choice for you if you are looking for a stress-free car rental experience. Days are gone when you have to wait for a car to arrive when you are at the airport or in the market. With the Silvercar, you have to book it, and the car is waiting for you. And the best part is no paperwork or no counter. Open your iPhone, download the app, sign in, book a car and enjoy your drive. Isn't it simple? You will receive a car with Wi-Fi, SiriusXM satellite radio, Bluetooth, in-dash navigation, leather, heated seats and24/7 support in every vehicle.
[appbox appstore id587128247]
8. CarzUp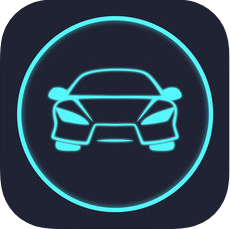 You can compare 25 rental car companies rate with this app and choose the one that you find the best as per your location. Now pick the best and cheapest ride with all the facilities with few clicks. There is no credit card or paperwork required to book a car. Search car rentals at the airport or any city in Canada, USA, and Europe. You can view the car information along with its pictures before confirming the booking. With CarzUp, you can view your booking in one place with reminders.
[appbox appstore id878633650]
9. Hertz
Hertz is not iPhone compatible app only, but you can also use it on your iPad and iPod Touch as well. Make a quick booking with this app as it provides the fastest and easiest way. You will get all information related to your reservation, irrespective of whether you are online or offline. It also offers quick roadside support and special offers for its valuable users.
[appbox appstore id352114300]
10. Car2Go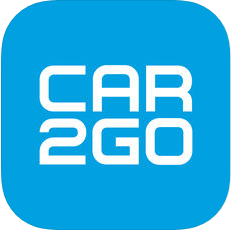 Car2Go app permits you to drive in selected cities of Europe like your car with one account. It does not matter whether you're in Berlin, Rome, Vienna or Madrid, you can enjoy your ride without any hassle. You can pick the vehicles as per your choice. To avoid any delay, book your car in half-hour advance. You can unlock your car using your iPhone and find all car2go designated parking spaces and "Home Areas" for each place you visit. It charges $15 per hour and $0.41 per minute, and it includes fuel, insurance, and other incidentals.
[appbox appstore id514921710]
Conclusion:
It is all about Best Car Rental Apps For iPhone. We hope you like this article and find a suitable app for the location you are visiting or living in. If you have experienced any of these car rid, share your experience with us. Thank you!
Related Post: