Even with state-of-the-art medical equipment, healthcare facilities need their medical staff in optimal mental and physical health to deliver quality patient care. But healthcare workers historically have some of the highest occupational stress levels. Your medical clinic doesn't have to be a stressful place to work. There are many ways to streamline workloads, address challenges your staff face day to day, and lessen the stress on the nurses, doctors, and even ancillary staff in your health clinic.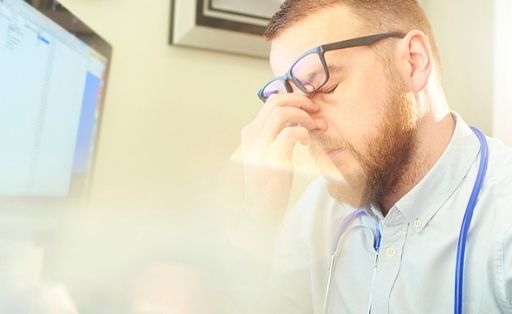 Have an Open Door Policy
Having an open door policy means remaining accessible as a manager in your medical clinic. Let your staff know that they can freely come to you to discuss issues affecting their work or bring urgent matters to your attention. If your team members aren't comfortable expressing their views or airing their concerns to the hospital management, you'll likely miss out on insights that could help you improve the work environment and alleviate occupational stress.
Your medical workers have a better understanding of their performance inhibitors. Maybe there's too little staff leading to burnout, the workflows aren't efficiently organized, or some team members feel they need additional training for better cross-disciplinary collaboration. Without open-ended communication between you and your staff, it can take time before you figure out these issues on your own or otherwise. If your employees find you accessible, they'll more readily keep you in the loop and work with you to find a quicker solution.
Automate as Many Systems as Possible
Wherever there's data entry, processing, retrieval, or reporting, automation simplifies things and enhances accuracy. It works for pretty much any industry, and there's no reason why a medical clinic can't do better with digital technology. Without a proper system in place, data entry and keeping up with patient records can be time-consuming. It adds unnecessary workloads to your data entry clerks and the medical team that relies on medical/health records to provide the best quality patient care.
You can take the burden off your employees by implementing technologies like NextGen EMR software. This software lets you efficiently capture and store each patient's medical chart in a digital format. When a doctor needs to provide an accurate diagnosis and offer their patient the best possible treatment plan, they can quickly pull the patient's past medical data, such as medication, diagnosis, and allergies. The technology can help improve clinical outcomes while streamlining your medical clinic workloads.
Rotate Holidays
Individuals still need medical care on Christmas or Thanksgiving, meaning that doctors, nurses, midwives, and ancillary personnel have to work holidays. As you rebalance workloads to avoid overwhelming your staff, consider implementing a fair holiday shift policy. One workable strategy is to rotate each holiday so that all team members get some time off with their families. For example, if half of your staff work on Thanksgiving this year, this group can take some paid time off on the same holiday next year.
Be flexible with the holiday scheduling and make sure there is a fair system for requesting time off. The idea is to avoid overburdening team members in your medical clinic. You can come up with rules for trading shifts both on holidays and normal working days. Rotating holiday shifts gives your staff reasonable time to unwind without compromising your medical clinic's operations.
Provide Resources
As a healthcare leader or manager, you should provide your staff with resources that can help them optimize their mental health. A medical clinic is a high-pressure work setting, and your employees will certainly need help coping with unavoidable short-term stress from time to time. In addition to preventive measures, consider incorporating targeted interventions like counseling when an employee needs it. You can bring in a counselor so staff can comfortably have conversations about their mental wellness.
It also helps to provide extra training so your medical employees can deal with stress better and build resilience. You can share manuals or guides that demonstrate how to build a culture of self-care at home and in the workplace. When your employees know how to look after themselves, they can cope better with occasional stressful experiences at work.
Alleviating Medical Employees' Stress
Occupational stress isn't unique to healthcare professions, but it's rampant in this industry. It's important that you don't let high stress levels in your medical clinic go unchecked for an extended duration, as it can significantly impact employee health and their ability to provide quality patient care. You can alleviate burnout and stress by providing the resources and support your medical workers need to perform at their best.