Best Android Camera App: If you are looking for the best camera app then here is the best android camera app describes. It is seen that many nowadays many people have an internal craze of taking the quality pictures from their android device.
To fulfill this intense, you should know about the best camera app for android devices. Also, cell phone manufacturing companies take care of customer's craze about photography and giving the best-optimized camera inbuilt.
Rather than inbuilt Camera, if you are looking for the other android camera apps, here is the list of the best Android camera App to Take Quality Pictures.
Recommended: Best Emoji Apps for Android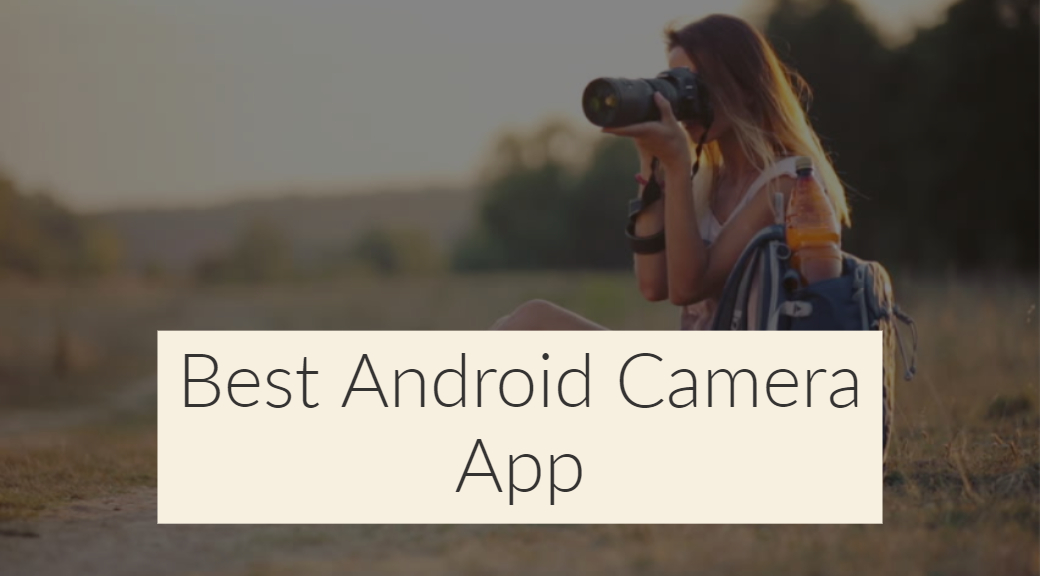 Best Android Camera App
1. Google Camera:
Google Camera Is the Free Android Camera App. If you want to enhance your Device's Camera Picture Quality then you should try this out once. It is available in the play store for free. It has many features like HDR+, Night Sight, and many other amazing effects to make your picture at the next level best.
Permission Required:
Camera
Microphone
Storage
Location
You have to permit these features from your device to work properly this application on your device.
2. Candy Camera
Another attractive Camera Application which is most popular among the Android User. It has some of the best Beatifying filters by which you can take a picture with high quality. Most people using this Camera App for selfies Just because of the thousands of selfies filter. Simply swipe left and right to change the filter and take your favorite high-quality picture. You can take multiple pictures in a single picture by using its collage features. The silent mode will be the best option while you don't need to panic others with your selfie passion.
Permission Required:
Camera
Access Coarse Location
Record audio
Read Phone State
Read external storage
Write external storage
3. B612
B612 is another popular android camera application to enhance your camera quality. It is famous for its best sticker effect while taking a selfie. You can try out more than 1500+ stickers for making the funky picture.
You can take a video stream along with your favorite music also. You can merge your favorite music to the existing video from your device. You can share taken pictures and videos just after the shoot the photo to your contact person from your device.
Permission Required:
Camera
Gallery
Contacts
GPS location access
4. Camera MX
Camera MX is the nest level android camera App to take high-quality pictures and videos from your android device. It supports all resolutions and ratio exist in your device. Images taken from this app will be saved in JPEG format with high quality in your storage. It also supports front and back both cameras.
You can use its video features like time-lapse, and you can apply video cuts in the real-time stream. Its best filter will enhance your video recording up to the next level.
If your device enables the live photo, then this app will also support this feature with its amazing filter. You can shoot the photo and then make the photo live when touching the photo.
Permission Required:
Camera
Access Coarse Location
Record audio
GPS Location
5. Camera Zoom FX
Camera Zoom FX is the android camera app that enables you to take the high-quality picture from your android device. It has 2 variants in which one is free and another is paid.
In the free version, you have fewer features but still, you can take high-quality pictures. And another is paid for which you have to spend around $3.99 from the play store.
In the premium version there is a large number of features available which are as below:
DSLR Controls Using API2
ISO Set, Distance Focus and Shutter speed Enabled
Combined shooting effects
Killer speed mode
Raw Capture enables in the supported device
Stable Shot for Real-time photography
6. DSLR Camera Pro
DSLR Camera Pro is a camera app for android which is the best Android camera application for the picture lover. For those who love taking a random picture of hills, monuments and goes to the desert to take extreme rare photos.
If you don't want to waste your money to buy DSLR Camera then there is an alternate option to download this application in your device. Though it is paid application on the play store; it has a wide range of features which makes your photography to the next level.
Major Features of this Android Camera App:
2 -State shutter button enabled
Movable viewfinder supported
Geotagging enabled
Flash Mode enable
Autofocus and face detection
Portrait and landscape mode available
7. Moment Pro
As its name implies, Moment pro is the Android camera app which will help you out to capture your favorite moment into your device.
There is a large number of features in the Moment Pro android camera application. This is the application which is a very easy user interface and fast loading spp. It requires very fewer storage data on your device. If you go out somewhere and would like to capture the best moment of your life then this android Camera App is very much useful.
It has Ai which enables features like Autofocus, Geotagging, Snapshot, Face detection, Double Shutter and many more. These features of the Moment Pro will enhance your camera capability to give you the best shot of the picture with high quality. The only drawback is that the saved picture will use more data than a normal camera picture.
Moment Pro is a paid application available in the Play store. If you want to buy this application then you have to spend $1.99. In the Pro version, many features will help you to get the best picture quality and HD video recording with customized music.
Conclusion:
As here in this article, we have mentioned the Best Android Camera App to Take Quality Pictures. Also, there are too many Camera Android applications available in the Play store, but according to us, these are the best among them. If you love to take selfies and pictures from your android device the same as DSLR camera, then you should install these applications to get the best high-quality picture and make your inbuilt camera capability up to the next level.
Related Post: