According to a Sinch research, people are 35x more likely to open a smartphone message than click on an email notification, and now that there are about 3.5 billion cell phone users worldwide, it is impossible to deny the utility of a mobile application. Whether you're a small business owner or run a fairly large enterprise, you can benefit greatly by investing in an app, which would promote your products or services through a competitive channel, to say the least. Not convinced yet? Perhaps, this post will change your mind.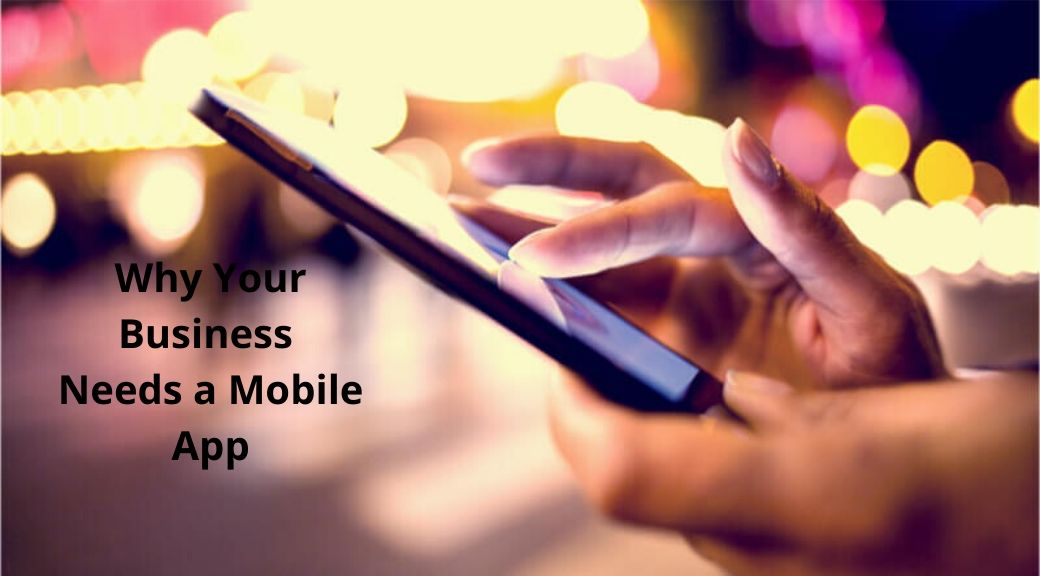 Which Businesses are Best-Suited for a Mobile App?
Though the advantages of a smartphone app run deep for any business, the following industries can find the mobile market especially profitable for their campaigns:
Logistics
A delivery app can bring real-time information on product catalogs, checkout process, payment options, and shipping progress to a consumer's mobile device for the ultimate logistic tracking convenience.
Telecommunications
A telecom mobile app from a provider like Cox can help consumers find the best broadband plans in their area, such as Cox internet packages, watch TV live, manage voicemail remotely, talk to customer service and compare customer ratings, etc.
Healthcare
A telemedicine app can allow patients to schedule and partake in online medical consultations over video calls or messaging chats with healthcare professionals in their locality or around the world.
Tourism
A tourism mobile app can help first time or frequent travelers search for hotels, accommodation & restaurants in an area, book flights & tickets for festivals, and open interactive maps for 3D navigation.
Smart Home
A smart home app can lend residents the power of controlling all the automated devices in their homes, such as a smart thermostat, outdoor camera, motion sensors, or smart speakers, from their compact mobile devices.
Other service-based industries including education, fitness, and beauty can also experience a new kind of business optimization with a mobile app under their wing.
Why Should You Get a Mobile App for Your Business?
Here are the top reasons why your business needs a mobile app to stay ahead of the curve:
#1. To Radically Increase Conversions
Acquiring leads through a website is an established model, but once you enter the field of mobile applications, a whole new world of opportunities opens up. You come into direct contact with the consumers who install your app on their smartphones, and more prospects automatically equal greater chances of revenue generation. By optimizing your app the right way, giving sign-up discounts to those who install the app through the QR code, sending special offers to users closer to your store through push notifications, and making secure mobile payments possible, you can experience a remarkable increase in sales, unlike ever before.
#2. To Build Lasting Relationships
While attracting new prospects is important, retaining current customers is even more critical. You don't want to lose leads right after making them, right? You want to keep them coming back to your business. This is where a mobile app comes handy. By offering a wonderful user experience, personalization tools, faster loading time, simpler options, meaningful graphics, relevant upgrades, quick access to resources, and a messenger extension, an app helps you strengthen your relationship with your audience.
#3. To Offer a Stellar Customer Service
There is no doubt about the fact that customers hold the real power in this era. Typically, a satisfied customer conveys his or her positive experience with a company to four people at once. Whereas, a dissatisfied customer leaves a scathing trail of negative remarks for at least fifteen users simultaneously. This shows how essential it is for a business to map the customer experience the right way and top it all off with efficient customer service. A mobile app can make this job relatively easy. By including a customer service helpdesk with quick tools and a 24/7 live chat, an app can bring instant support to your customers through their phones. They won't even have to go to the web or pick up their phones.
#4. To Assess Business Growth
Understanding the way customers interact with your business is the key to sustaining economic growth. This way you can improve what's working and root out what's not. A mobile app can serve as a great analytical tool. It can help you track the geolocation of your audience (where the major chunk of traffic comes from), acquire demographic data (age, gender or education of users) and note navigation path (which tabs they frequent the most/least and when), the span of usage (the point at which they leave your app) and connection type (whether they use Wi-Fi or mobile data on Android or iOS), etc. It can also give you one-on-one access to customer feedback, which is a great tool for ensuring the consistency of business value.
#5. To Gain a Competitive Edge
Not many companies have a strong foothold in the mobile app industry yet, which ultimately works in your favor. While the competitors in your niche miss out on the profitability of this channel, you can jump at the opportunity and gain an edge by launching a mobile app for your business. This will give you the uniqueness you desire and drive huge traffic to your doorstep while promoting brand recognition. Suppose you have an online pastry business, a free mobile app with an elegant interface will allow users to browse through the delectable treats and place their order from the comfort of their couch!
Wrapping Up
As the world becomes increasingly wireless, businesses need to invest in mobile technology to leave a lasting mark on the smartphone-using audience. This post shows you why such a venture will prove worthwhile, and how you can best benefit from it.