Sites To Watch Free TV Shows Online – There are people who love to watch free TV shows online without missing any of the episodes and for them, there can't be anything more impressive than the ability to download episodes for viewing them later offline. Nowadays you don't need a TV or cable connection to enjoy your favorite shows. There are numerous sites available which allow you to download TV series on your smartphones, laptops or tablets for free. So if you miss the episode of your favorite show, you need not worry.
However, choose your sites carefully since not all are legal and safe. Some sites may scam you into signing up for a fee or ask to fill up a document before you start watching. Some sites are deceiving and may try to inject malware into your system.
There are many popular online streaming services that charge a fee for the subscription after which they allow you to watch the episodes. At the same time, on the other hand, we have free sites like CouchTuner which will allow free streaming of videos. So let's take a quick look at 11 best sites to watch and download TV series.
Recommended: Free Movie Streaming Sites No SignUp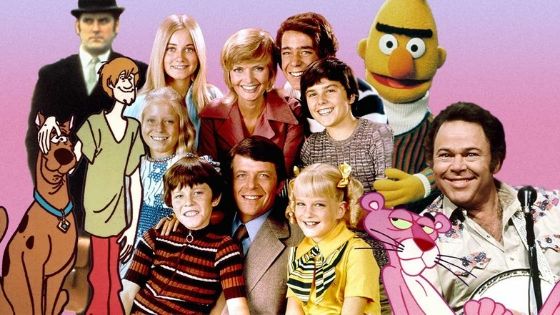 Best Sites To Watch Free TV Shows Online
Let's check out the top sites to watch online free TV shows.
1. TVPlayer
Website: https://tvplayer.com/
TVPlayer is a TV streaming service available free of cost offering 100 channels where you can watch series online on desktop as well as mobile phones. Enjoy Live TV with catch-up and live recording feature with TVPlayer. You can watch 60+ free channels including the popular ones like BBC 1, BBC2, CNN, Animal Planet, National Geography, Nat Geo Wild, Discovery and many more for free. TVPlayer offers 30 premium channels for a monthly subscription ($9/month).
You don't need to go through a lengthy process to access channels through TVPlayer. Just sign up with your email address to start watching. You can also record your favorite programs to watch them later. TVPlayer Plus subscription can be used on up to 5 devices at a time.
The services of TVPlayer are currently only available in UK and the team is looking to expand its network to the US, Canada and other European counties. Don't miss to check Download IPTV Player Latino APK for Android.
2. Yahoo View
Website: https://view.yahoo.com/
A few years back Hulu ended its free streaming service and shifted to subscription-only mode. At that time Yahoo partnered with Hulu and launched a free streaming service which is known as 'Yahoo View'. It offers almost all the contents that were freely available on Hulu.
Yahoo view has a nice collection of many TV channels across different categories like action, drama, comedy, horror, reality, documentary, cartoons etc. It is the only streaming service where you can watch new TV series online for free. You will find your entire favorite shows which you missed earlier when it aired.
Some of the most popular TV shows like "This Is Us", "The Good Doctor" and "Blue Bloods" are available on Yahoo view. However, if you want to watch through a streaming device then currently it's only available on Roku. Also, Yahoo view prioritizes TV over the film and you'll not find more than 50 movies here.
Website: https://sharetv.com/
Share TV is also a good option for watching TV shows online. It has a user-friendly interface divided into different categories. Also, there're filters to lessen the search time so that you'll spend more time watching your favorite shows. You can easily find your favorite show. Just type the name of the show or the series you want to watch and then click on the search button. All possible links related to your search will be shown. Choose the one you want to watch.
4. Tubi
Website: https://tubitv.com/
Tubi is another streaming service where the users can watch TV series online for free without the need of signing up. It has more than 40,000+ huge collection of shows and movies with more being added every time. You can create your own watch list of your favorite shows. Based on this Tubi will know more about your likings and make better suggestions for you.
The user interface is neat and clean with well-differentiated categories like Action, drama, comedy, reality, crime and many more. You'll find Tubi's app on Android and ios platforms which you can download to watch your favorite series any time anywhere.
5. Hotstar TV Series
Website: https://www.hotstar.com/
Hotstar is another well-known name of the streaming service where users can watch series online for free. The Indian based website has been launched only a few years back and soon became popular among the users. You can stream popular TV series like Game of Throne and some other series of HBO which are not offered by Netflix on Hotstar. There are two versions one free and other premium and you can choose either.
The shows have been categorized in alphabetical order. The interface is quite user-friendly and you'll not have to spend much time searching for your favorite shows. Hotstar not only offers TV series but also movies, live matches, videos, songs and much more to stream.
There's a mobile app available for Android and iOS users.
6. Sony Crackle
Website: https://www.sonycrackle.com/
Sony Crackle offers TV shows as well as movies to watch online for free. The TV shows are categorized based on their different genres like action, comedy, drama, crime, animation etc. You can create your own watch list to keep track of your favorite shows. It's not completely ad-free but the video quality is very good.
You'll have to create an account first and then there's no limitation on how much TV shows you can watch. Crackle has mobile apps for Android and is available on Fire TV, Roku, Apple TV, Chromecast, Xbox One, PlayStation 4.
7. FMovies
Website: https://www3.fmovies.as/
Here you can watch any of your favorite TV series online for free without ad disturbance. Simply search for the show and then choose the episode you want to watch.
FMovies offers HD video content to watch without ads. You can also download movies and shows with subtitles to watch them offline.
8. Time4TV
Website: http://www.time4tv.net/
Time4TV.net is an online platform where you can watch TV Channels from around the world for free. It has UK channels, US channels, Sports channels, and News and Hindi channels all for free. You just have to search for the TV Station you are looking for.
Time4TV is heaven for the sports lovers since you get access to 60+ sports channels which include Sky Network, BT Sports, Sony Network, Star Network, Fox Network, ESPN, MU TV, NFL Network, MLB Network, WWE Network, NBA TV and many more. Each channel has been provided with multiple links in case any of the links fail to load. Also, Time4TV is the best source to watch live TV channels without any country restrictions and account.
The only drawback with Time4TV is that it has aggressive pop-ups and intrusive Ads. But if you are comfortable with that then you are good to go. If the site doesn't work in your country you can use a Proxy/VPN.
9. Yes-movies
Yes-movies streams popular TV series like Game of Throne without any cost. You can watch all the latest and missed episodes of your favorite series here. It has a specific catalog for all TV series. Select the series category and then search for your favorite TV series you want to watch.
Yes-movies have a user-friendly interface showing thumbnail display of TV series which makes the selection much easier. Also, it shows fewer ads and banners in comparison to other sites. The video quality is very good as well.
10. Popcornflix
Website: https://www.popcornflix.com/pages/discover/d/movies
Popcornflix allows you to watch series online for free and offers full-length movies, TV shows, original web series, documentary, foreign films all streaming legally on it. It is known to be everyone's favorite TV series download site.
The contents are simply categorized into movies and TV shows which are further put under new arrivals, most popular, PopcornFlix originals and the series genres. There is a special "Staff Picks" section where you can find highest-rated TV shows and movies. The video quality is very good and you don't need to register or sign up before accessing the site.
Popcornflix mobile app is available on both Android and ios platforms. It is available on Fire TV, Roku, Apple TV and Xbox One.
11. Watch Series
Website: https://www1.swatchseries.to/
The Watch Series is a popular, unique and interesting site to watch series online for free. You can surely find all your missed shows here. Just type the name of the series in the search box. The name of the series will appear, select it and watch the episodes you want to watch.
Watch Series offers several other features as well like video links, option to track your favorite series and it even allows sharing what you are watching on social media.
All the shows are arranged in alphabetical order, a number of seasons available, content quality and IMDB rating. This helps in getting all the information about your favorite series at a glance.
Therefore, choose the websites as per your preference then sign up with your email ID if required, search for your favorite TV shows or series and start watching.
Conclusion
So, these are the best sites to watch free TV shows online. Hope you like the list. Do you use any other website to watch TV shows? Let us know in the comment box.
Related Post: