The big data revolution is now fastly used in any industry. Several companies who are currently using this revolution are now achieving higher profit and improved business efficiencies. Using big data can help your project process and workflow much more efficiently.
Recommended: 5 Best Practices of Effective Data Quality Management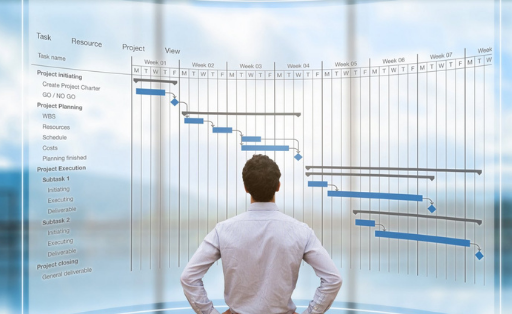 What should you know about big data?
Big data is known as the complicated enormous amount of information that grows exponentially and quickly with time. For this reason, it is almost impossible to use the standard data management tools for processing and storing data effectively.
It will be easier to know the right tools and the correct way to analyze processes and transform data if you understand big data. It is also much easier for companies to gain insights for you to upgrade your project process effectively.
It can lower the cost of a project.
Big data analytics helps you collect information that can help you predict future trends and events related to your industry. As a result, it will help your planning process and resource forecasting be much more effective.
Every company that uses big data will have an enormous amount of data to determine timetable, budget, estimates, and many more for a much cost-effective implementation for a specific project. It can also allow you to recognize and assign a particular task to your team members. Thus, in the long run, big data can help companies reduce errors for their future projects.
It will reduce the difficulty of your projects
If you lack knowledge and have an inefficient process about your crucial project components, it will surely add to the difficulty of your project. For this reason, several companies use project management software like the JDE Support to simplify and streamline their projects.
Analyzing big data can improve your future projects or running projects. It can allow companies to uncover the challenges and issues of a project, and it can immediately lessen the difficulty of your tasks.
It will give you control of your projects, products, services, and processes. It will then allow companies to resolve, uncover, and reduce the difficulty of your systems and workflow keeping your projects.
It will develop the environment of your team
Using big data to analyze and consolidate the information about the particular leadership, skills, and performance of your team members working with a project will give you insight into how you can form a team much more effectively.
It will also help you determine the correct configuration and size of your team that will fit the process of your project. It can also help you know what the required skills for you to manage your projects prosperously are.
You will also know how to develop your leadership, scalability, and all essential capacity required to run a challenging project.
Using big data analytics and any associated automation, for instance, project management software, will help you know the correct strategies for forming your team and shaping your team development.
It can enhance project risk management
Project management is influential, and it is affected by several external and internal factors. Thus it leaves several risks that can harm your outcome delivery.
The correct way is for you to regularly and actively manage and identify the risk of your projects. For this reason, you will have to document all the risky events, firefighting activities, and your troubleshooting.
Big data analytics will allow you to analyze the issues of your projects and the risk of managing your project. It will then allow you to lessen and have a better impact on your processes and outcomes.
It can also help every company create the right way and utilize the correct tools to prioritize, analyze, identify, monitor issues that might occur, and develop great strategies to solve the problem.
Bottom Line
Big data can surely provide companies a lot of positive opportunities for their future projects. It will also allow them to improve every team member's skills. You can always find information that will help you with the outcome of your projects.
To have a practical project, use big data to analyze past, present, and future information. It will also help you. Decide and improve the processes of your future projects by providing you the right solutions for your project problems.