Vision Helpdesk – A Customer Service Software started by the JPK Software Solutions Pvt. Ltd. in 2007, is an all-in-one help desk platform for businesses of all sizes. It is one of the best help desk softwares available in the market and is built to simplify and improve customer support services. From more effective and consistent customer assistance to process monitoring and improvement, one will find all the tools that they might require within this software. Vision Help Desk Software appears to be an intuitive and user-friendly interface with extensive tools that cater to all types of companies.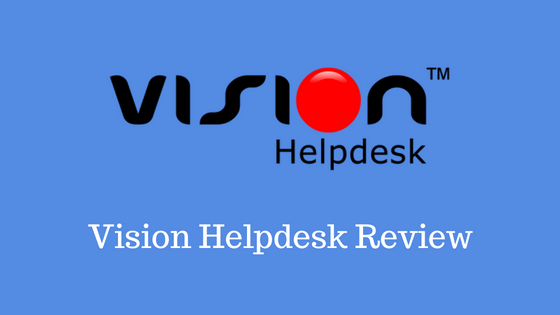 Products offered by Vision Helpdesk:
Help Desk Software (Multi-Channel Help Desk)
a) Starter Helpdesk (Includes the basic features of a Helpdesk Product)
b) Pro Helpdesk (Includes all the features of a Helpdesk Product)
Satellite Help Desk (Multi-Brand Help Desk)
Service Desk (ITIL/ITSM Desk)
a) Pro Service Desk (Helpdesk Features + ITIL features like Asset Mgt and Contract Mgt)
b) Enterprise Service Desk (Helpdesk Features + All the ITIL features like Problem Mgt, Change Mgt, Release Mgt, Asset Mgt, Contract Mgt, Service Catalog)
You can signup for a 30 days free trial of Vision Helpdesk Software using the below link
https://www.visionhelpdesk.com/free-trial
Features Of Vision Help Desk Software & IT Service Desk
1. Proficient Ticket Management
Vision Helpdesk can convert emails into tickets and manages every request your customer proposes in front of you which is the best thing I like about it. An efficient use of this software within your organization will ensure that you receive the best outcome for your business venture.
The centralized system of Vision Helpdesk helps to interprets emails, produce help tickets with a unique ID, classify staff members and assign the precise tickets to them based on priority or other rules as defined, add labels, tags, etc. The best part is that all the above would be done automatically* for you. (* = The Automation rules can be defined under the Admin Settings of Vision Helpdesk Software)
Therefore, Vision Helpdesk would make it more comfortable for you to prioritize customer support without any fuzz or difficulties.
2. Blabby – An internal collaboration tool
Vision Helpdesk offers Blabby – an internal chat system to help your staff communicate and collaborate with each other. Your staff members can keep other staff members up to date with the workflow and can discuss among themselves and also share their knowledge to keep everyone updated.
Blabby gives your staff agents a platform for discussing on their respective tickets, share presentations, crucial documents, files, etc. You will notice an enhanced confidence and coordination in your team by allowing the staff members to participate in a group or private chat room discussions.
3. Pinkverify Certified
Vision Helpdesk has earned the PinkVERIFY 2011 certification for 3 Processes which include Incident Management, Problem Management and Change Management. It ensures that the premium quality IT Service Management practices are followed within the tool.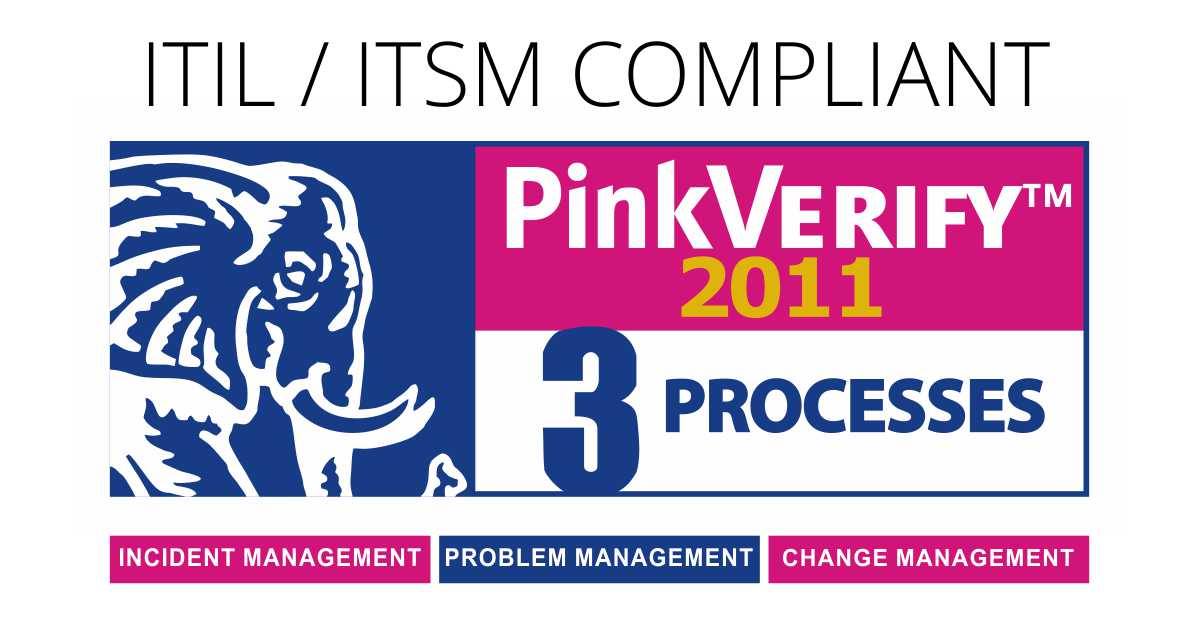 4. Multi-Language Support
When you handle your business online, most of your clients might not know your native language / English. It's natural for firms to have customers from all over the world. To ensure that language is not a barrier to your business growth, Vision Helpdesk provides you with an option of activating multiple languages which in turn would assist you in providing multi-language support while supporting clients globally.
Pros and Cons of Vision Helpdesk
| Pro's | Con's |
| --- | --- |
| An efficient Helpdesk and ITIL software. | Customer support in English language only. |
| Automation to simplify your usage. | No inbuilt live chat software available. |
| Effective Staff Management. | |
| Ticket and Time Based Billing. | |
| Module-wise list of staff/client reports. | |
| Free Trial with all features activated. | |
| Safe and Secured Environment | |
| SaaS as well as Download Option | |
| Updated as per the changing market trends. | |
| Open to added customization as per customer requirement. | |
| Efficient support team available 24 x 7 | |
5. Effective Client Management
With Vision Help Desk Software & IT Service Desk, you shall never lose a client as it offers excellent client supports management. With it, you can know your customers in-depth with all the details like your customer's history, invoices, overview and summary of their access and much more. This feature comes in helpful especially when you want to manage the users, segregate them into their companies, and hence sort through their support tickets, everything at a central place. Vision Helpdesk can efficiently handle all your customers for you!
6. Real-Time Reporting
Vision Helpdesk's real-time reporting lets you receive all of the perceptions about your company's workflow and staff. You can keep in check with staff activities, performance reports, ticket timing responses, customer satisfaction reports and much more with this feature.
Vision Helpdesk Software & IT Service Desk Benefits
Streamlined Workflow
Simplified Multi-Channel Support
Unified Customer Service Platform
Better Staff Collaboration
Improving Operations Made Easy
You can signup for a 30 days free trial of Vision Helpdesk Software using the below link
https://www.visionhelpdesk.com/free-trial
Vision Helpdesk Pricing
Saas Cloud License (US / UK / EU)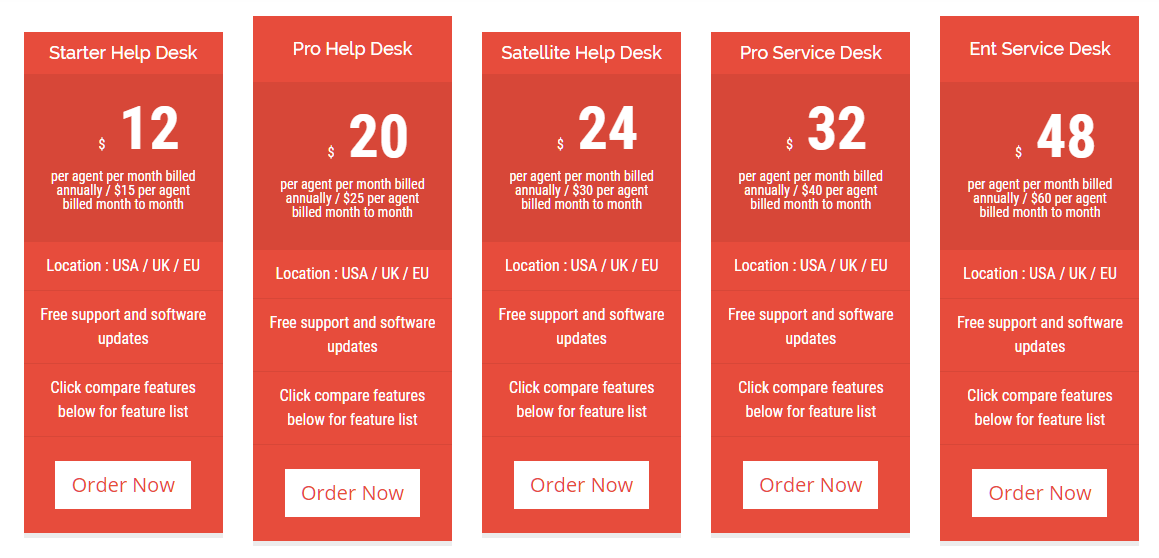 Download Recurring License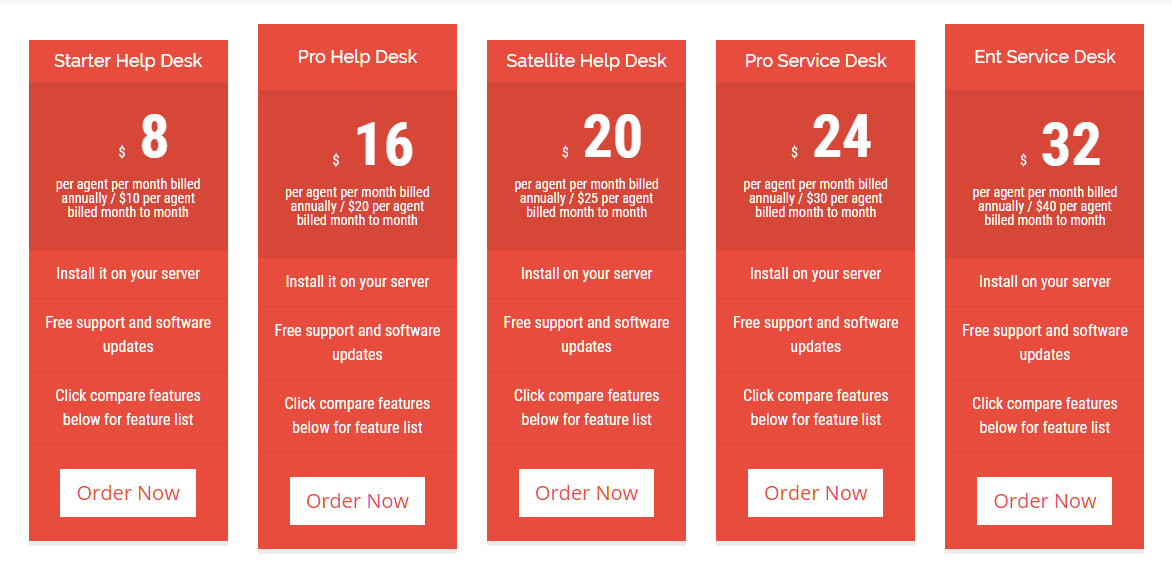 Download One Time License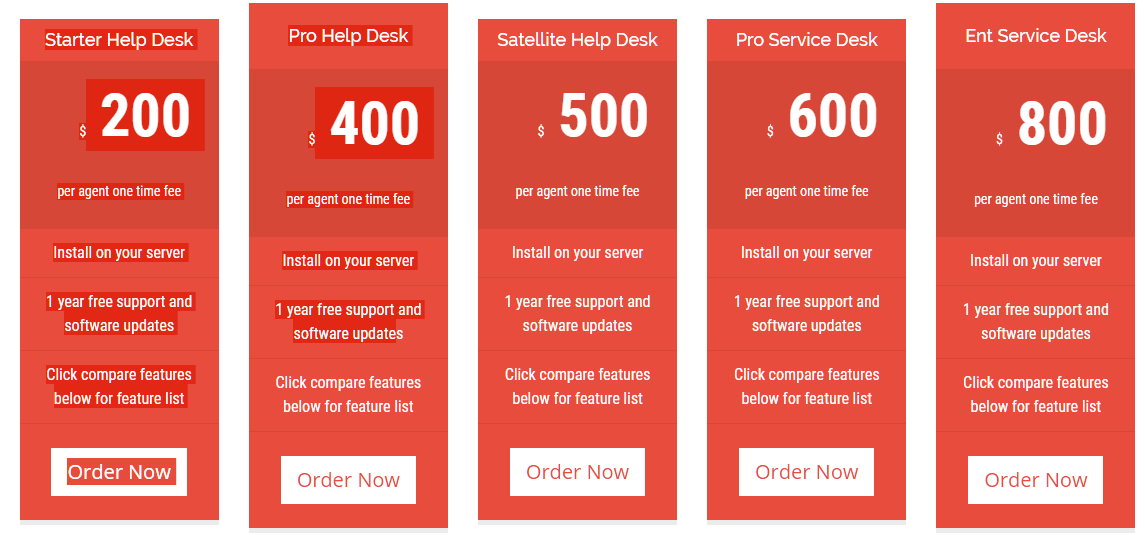 Related Review: