iTunes is an awesome platform where you can access music, movies and more. If you are one of the users too, I am sure you would already be loving it, as it provides the media with HD quality.
Unfortunately, this HD quality videos and music can be enjoyed only in iTunes, you can't get access to the same in your Apple phone, Ipads or any other devices, or even in windows.
That means, for instance, you have purchased a copy of a music or movie on your Apple MacBook, but you can't access the same on your other devices.
It would be too disappointing that you can't, because of some restrictions as those used to be encrypted and can't be accessed elsewhere. This is basically called as Digital Rights Management (DRM), Check out for more, what WiKi says about the DRM.
But, there is always a workaround, here DRmare software came to the rescue and removes all the Titles of your purchased copy to get enjoyed in all the devices or later viewing purpose.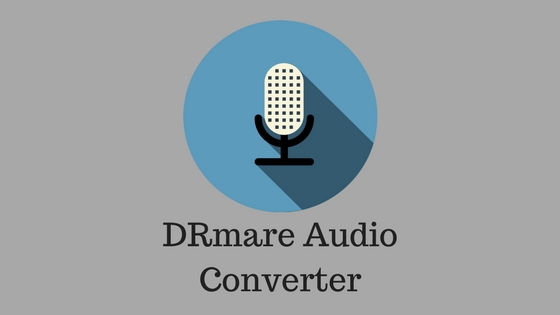 This software is basically a DRmare Audio converter for mac and windows, which is quite frequently used for decryption the earlier version. Through it, you can listen to the same music other than iTunes as well, hence known as a perfect Apple Music Converter.
DRmare Audio Converter Compatibility
It basically can convert an audio or video to many most used formats like MKV, MP4, MPEG, M4V, AVI, and H264 as well. The best part is all the format convert conversion is been made without losing the quality.
Hence a DRM free files can be played or restored in any of your devices. Sounds great, isn't it? Let us see how to get this done.
You can upload the multiple files with ease by drag-drop and a clean interface helps you make the desired setting without any hassle.
Recommended: Best Audio Editing Software for PC
How to use DRM Audio Converter
The conversion can be made pretty simple way, and compatible with plenty of formats. The Interface of the DRmare software is cluttered free and user-friendly. All you need to do a few settings like,
Import the desired audio or video
Choose whether you would to remove all subtitles or not.
Choose the output format (If you convert a video MP4 lossless can be recommended)
And just Convert.
Simple isn't it?
Check out the image below for better insights on the same.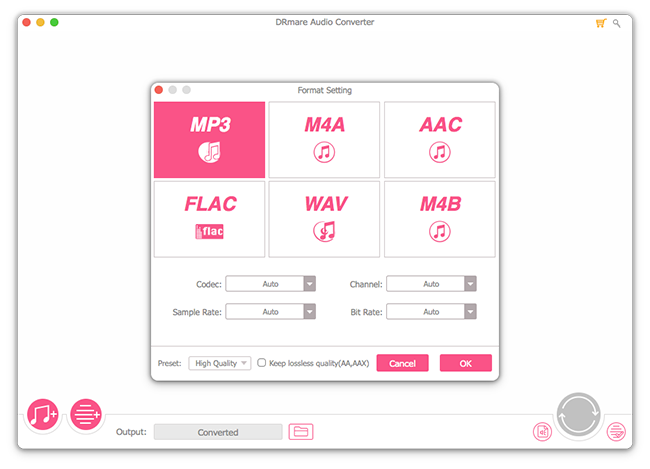 You don't have to change the settings all the time when you would like to convert, the same settings can be saved as a preset on the device and can be used for the future conversions. Unless you want to put some hands-on with the customization of the settings.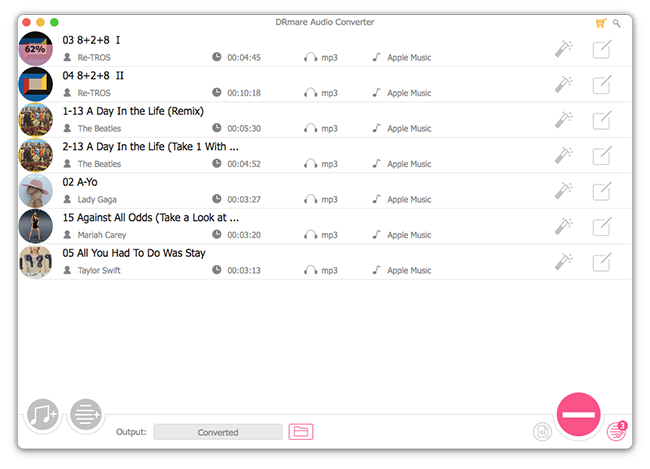 Why you need DRmare
Unlike other converters which compromise with the quality while converting, DRmare Audio converter has the best features incorporated.
As all the video and audio files you convert comes out with the lossless quality and DRM free, and that makes this outstanding. Obviously, none of us like to watch videos with low quality, same goes for the audios as well.
Apart from as problem free files conversion, of high quality and larger files, it preserves 5.1 audio tracks while converting.
In an addition, it won't take much time to end up with the conversions whereas comparing with the other iTunes M4P Converter. It's been measured it's almost 30x faster, and that's incredible.
Final Words on DRMare Audio Converter
Apart from its great and easy to use interface, I like the quality of the outcome was.
Even after the converting my audio files of iTunes songs it looks and sounded the same as the original file was. And quite rare, as we miss out the same quality earlier while conversion of other software.
As its compatible with all the formats and easy to use, makes it more optable. And if you thinking of the converted files would be safe to use or not, then no worries it completely legal and can be enjoyed forever if you are using it for your private purpose.
Still confused, whether to go with or not, get a free copy of DRmare Audio Converter and later you can upgrade with the paid version of the same which includes more additional features.
Related Post: