How to Upload Contacts to Facebook?
Facebook is one of the most widely used social media service available nowadays. It has quite a large number of user base from all walks of life. There are many different types of features that are provided so as to meet the needs of everyone. It is available for all the devices like desktop, laptops, phones, etc. It can be used on the Android, iOS, and Windows devices with the help of dedicated Facebook apps.
If you want to join Facebook community the user has to create username and a strong password. To make a strong profile they have to enable the Facebook privacy and settings feature as Facebook has introduced many privacy settings.
You might have contact spread over different accounts, which you may be feeling to synchronise in a place. These may be in the form of a contact stored on your phone, on your Facebook account, or on your other accounts like Gmail, Yahoo, or any other applications. If you want to bring together all the persons at a single place, this can be done so with the help of Facebook. It also helps you find all your contacts on Facebook and connect with them. The simple prerequisites of doing so are that you need to have a Facebook account and a Smartphone with the Facebook app installed on it. If you have not yet installed the Facebook app on your device, download it from the Google Play Store for Android devices and App Store for iPhone or iPad. You can find as many friends by adopting this feature and help to make a good network relationship with everybody.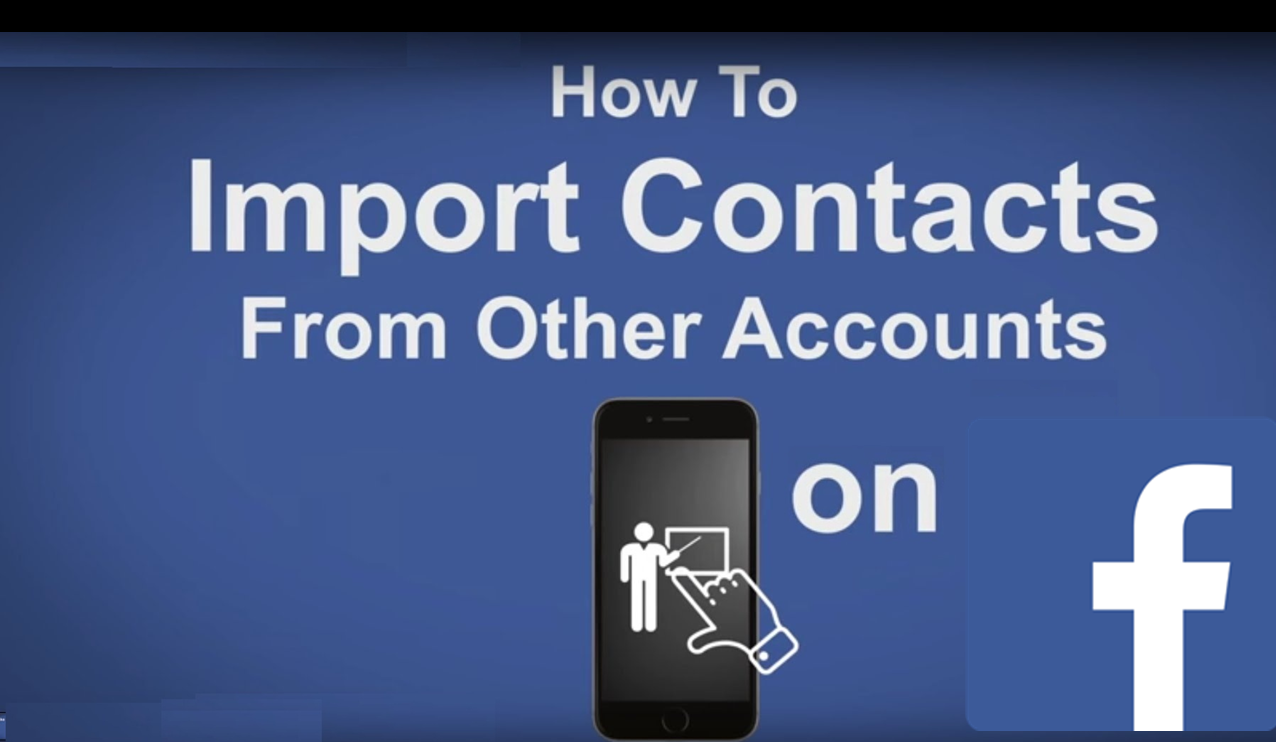 Steps to upload contacts to Facebook from your mobile phone:
It is quite easy to upload your contacts to Facebook from your mobile phone. Just going through the steps mentioned below will help you achieve this feat.
Step #1:Open your Facebook app installed on your device. Make sure that you are logged into the application.
Step #2: Tap on the three horizontal bars (Menu) icon.
Step #3: A sidebar appears where you have to tap on the "Friends" button. A list of the friends is displayed.
Step #4: Then tap on the Contacts button. Here, all the contacts that are stored are displayed. You can also add the new contacts to the same.
Step #5: Finally, tap on the "Get Started" button and then the contacts will start syncing.
Step #6: If you wish, you can stop the process at any instant.
Step #7: In order to sync your contacts from other Email services, click on the friend request page. There are certain options available that lets you synchronise from various Email accounts.
Step #8: Choose the Email account from which you wish to synchronise your contacts.
Step #9: Enter the credentials of the Email account if you are asked to do so, and provide the permission to Facebook to access your information.
Step #10: Then the syncing process occurs between your devices. You can choose to stop the syncing process at any instant. You can also remove any duplicate contacts.
You can also delete the uploaded contacts, for that you have to follow simple steps:
Step #1: If you want to delete specific contacts that you have uploaded then you should go to the Imported Contacts page
Step #2: There you have to find Invitation Sent list, Click the check box you want to delete and press OK.
Step #3: Another option is that If you want to delete all the contacts that you have uploaded to Facebook ,you just have to click on Remove all Contacts at the bottom of the page.
Author's Bio :
Angela George is a passionate author for Gonetech.net who has knowledge about Facebook features and its implementation. Her writing can help users to resolve any kind of Facebook problems without any delay.
Also Check this:
How to Fix An iPhone Stuck on Apple Logo?
How to Recover Deleted Emails From Gmail?
How to Use iMessage on Windows PC?
How To Remotely Control Android Phone From Another Phone?
Hope you enjoy the post. With this working trick you can upload contacts to Facebook and also can delete specific contacts. Share this post on social media and don't forget to give us 5 star rating.