How to recover deleted emails from Gmail – Gmail is Google's own mailing services for business and personal use. We always delete that mail which is not important for us from the inbox, spam and social but sometimes it happens that accidentally we delete the email which important and lost their business. So I decide to share tricks on how to retrieve deleted emails from the Gmail account.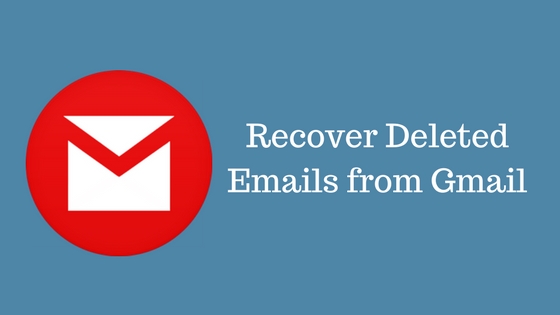 How to Recover Deleted Emails from Gmail?
It should be your first approach while trying how to recover deleted emails from Gmail. Many of you may already know it but still, it should be your go-to approach. Many times it happens that we are searching emails in the inbox but it may be in the trash folder because we deleted it previously.
There is a search function in Gmail, you can search your deleted email in the trash folder and can recover it in case you want it back in the inbox.
When you delete your unwanted emails, it will move to the trash folder and in the trash folder, it will remain for 30 days. After 30 days it will delete automatically or permanently delete. So if you change your mind and want to retrieve your deleted email then you have 30 days, after that you unable to find it. If you want to delete email forever there is an option in the trash folder "delete forever". If you click on this button, you will lose your email permanently from your Gmail account.
Many times it happens that you are not able to find a trash folder in your Gmail account because of its hidden from your view. To find this folder just go to Setting >> Labels and scroll down until you find Trash labels and click on the show button to see. Now you are able to find your deleted email from Inbox.
It is not very clear how Google recovers and returns deleted emails to you. Different people have reported different things. Before some day, immediately after submitting the request form, and I got all the emails that I had deleted in the last one month. And though it will work for others too. So here I am going to tell you how to recover deleted emails from Gmail.
MUST-READ: Best Data Recovery Software For Mac
How to Retrieve Deleted Emails from Gmail?
how to recover permanently deleted emails from Gmail By Requesting Gmail Support Team:
To retrieve or recover deleted emails from Gmail you can request to Gmail support team. This is another way to get back your emails. Check out the below explanation.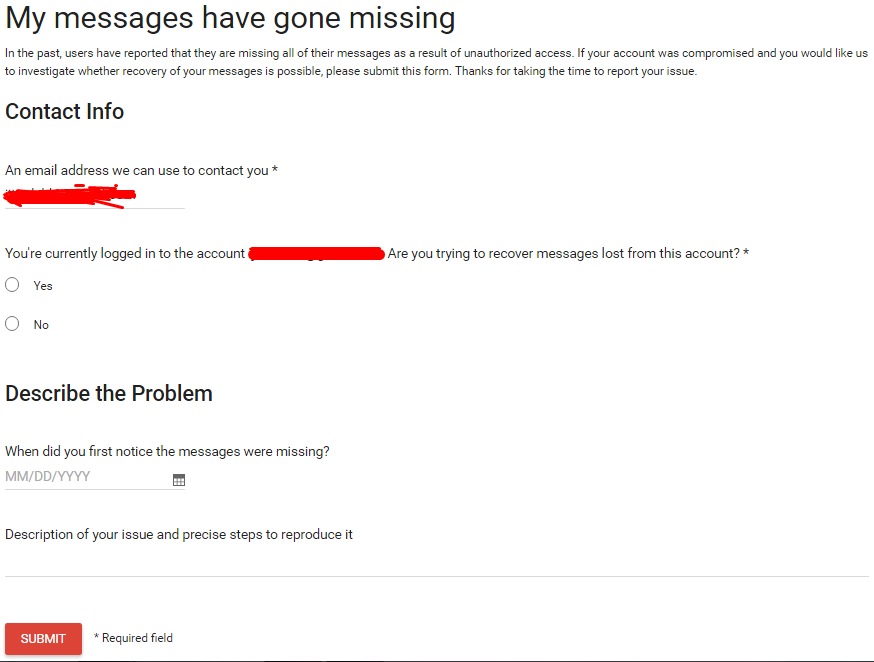 Step #1: First, open this Google support link.
Step 2: Now you need to fill up all require detail like, contact email, you currently logged in on which email, when did you first notice the message was missing and also Description of your issue and precise steps to reproduce it. Check the below screenshot.
Step 3: once you completely fill all the required detail, verify it and click on the submit button.
Once you submit this request to Gmail support team, they will look to your account and within half an hour you will get a reply from [email protected] and let you know that Google was able to recover your emails or not. This is an automated email so don't reply to this email. If the Gmail support team able to recover your deleted emails, they will reply to you positively. Check both the Inbox and Trash folders.
Share your experience by using this recover deleted emails Gmail. Your important comment will help others who want to retrieve their deleted emails.