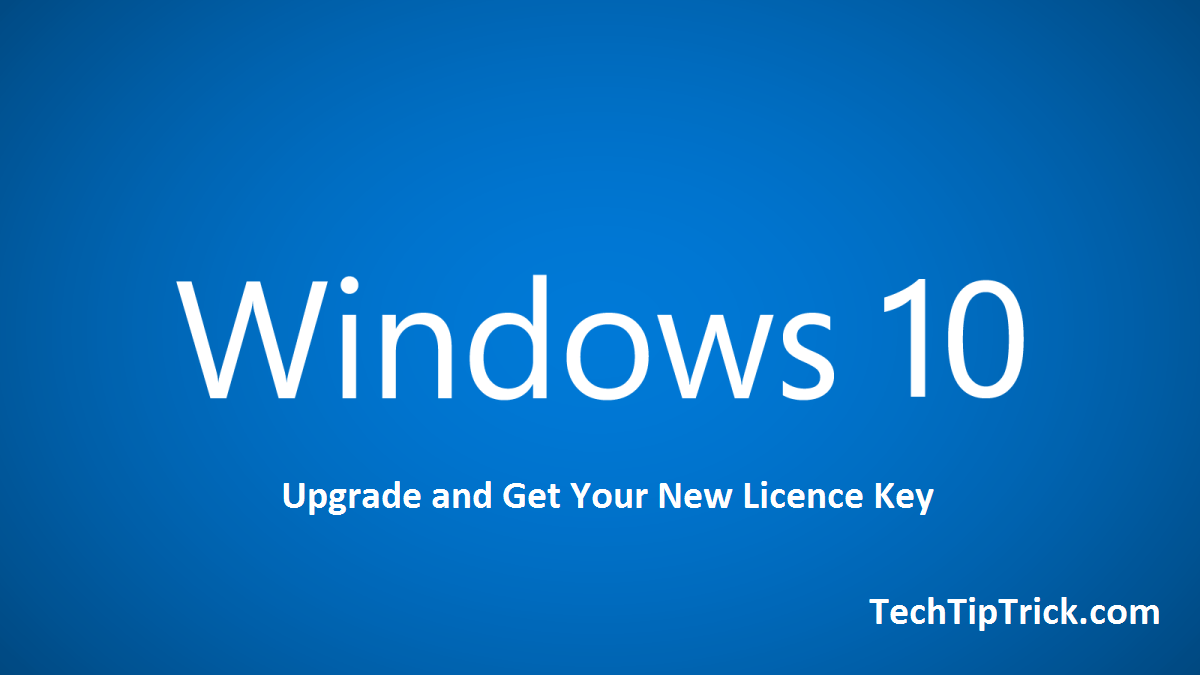 Upgrade to Windows 10 and Get Your New Licence Key
In this first year of Windows 10, the Microsoft giant offered a free windows 10 update for Windows 7 and windows 8 users. But, unfortunately this free update came to an end on 29th July 2016. As a result, you need to pay now for upgrading your windows to the latest version. First of all, you need to decide which version of Windows 10 (Windows 10 Home or Windows 10 Pro) you want to upgrade it to. You need to have Windows 8 upgrade product key or Windows 7 upgrade product key to upgrade to windows 10. You can get a Windows 8.1 key purchase from online. Here, we have an easy step by step process for you to upgrade to windows 10 and get a new license key. Also check post about free photo editing apps for Windows 10.
Steps to upgrade to windows 10 and get a new license key
Step 1: Back up all the important data
As you start, just back up all the important data because there is always a risk that you can lose them. You might end up making a mistake, so it is better to back up all the data that is important.
Step 2: Make sure that you are on the latest version of your operating system.
If you are not running the updated version of the Operating System, then run the windows update in your control panel section. You can check if your computer is updated with the service packs that are latest in the market. Windows 7 SP1 or Windows 8.1 is what you need to update to Windows 10 OS by this method. Windows 8.1 license key can be used to upgrade to windows 10 home only, but Windows 8.1 pro product key can be used to upgrade it to the latest windows 10 pro.
Step 3: Download the Window 10 tool
Get the upgrade tool of Windows 10 from the Microsoft website. There you will be able to download both 32-bit and 64-bit versions of the tool. If you have a 64 bit operating system you can specifically have Windows 8.1 pro product key 64-bit. Your operating system can be found out by typing the word 'System' on your start function and selecting the corresponding options followed by clicking on the Start function in your Windows 7 system then a right-click on Computer and choose the Properties option. You can now download the right tool according to your operating system and run it on the browser or your download folder.
Step 4: Install the Windows 10 upgrade
You can install the upgrade by using 2 methods. The first one is very easy as the Microsoft perform all the things you want. The second one takes time but it provides the media installation that you need. Here we will discuss only through the upgrade tool method.
You simply have to install your upgrade tool which you have downloaded from the Microsoft. Here you will come across 2 options where you have to choose to Upgrade your PC. The tool starts to download the Windows 10. It will need some time due to the high demand now-a-days.
You can also create an installation media but it is relatively a tough and time consuming process.
Step 5: Upgrade Completely
Once the Microsoft has completed the upgrade it will directly connect to Microsoft's server for activation to upgrade the current Windows 8.1 pro product key or Windows 7 license key to Windows 10. For this, you just need your internet connection. The activation will occur on its own. You may check whether the activation is completed by selecting start Menu and clicking on the settings option and press the Update and security, and then Activation. If the computer is already activated it will confirm the same. If not you may force the computer to activate to Windows 10. Get to the command prompt and type the given characters "slmgr.vbs /ato" to activate to windows 10 and generate the new license key.