No matter what you wear, accessories make your outfit look complete. If there is one way to accessorise your look, it is to wear a watch. Watches are a great way to accessorise your look minimally. If you have been planning to buy a watch for yourself or gift it to your loved ones, you need to check out some of the smart watch under 2000.
If you would love to boast a collection of watches, a smart watch under 2000 won't poke a hole in your wallet. Of course, classic watches are always going to be timeless pieces of accessories, but if you want to add a touch of modernity to your look, smart watches should be your choice.
You can invest in a nice smart watch under 2000 if you want to try out different watches for your different looks. Whether you go to the gym, work or on a day out, a smart watch under 2000 will complete your look. So let's check out some of the best options that you can invest in.
Recommended: Why Luxury Watches are Better Investments than Any Other Expensive Streetwear Accessories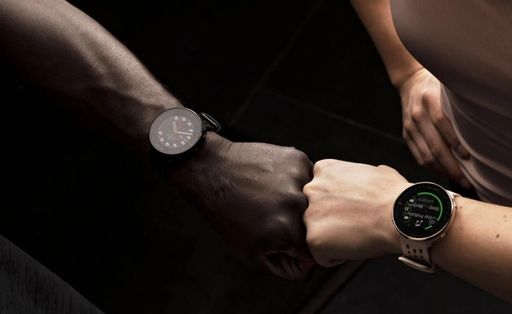 Best Smart Watches That Are Worth Buying
#1. NOISE: If you are looking for a minimal design watch, NOISE should be your go-to option. The 1.3-inch display with a 240×240 pixels resolution makes it worth it because no matter how bright the day shines, you will still be able to look into your watch. This smartwatch has silicone bands, which makes it comfortable for you to wear for longer hours.
#2. Pebble: When style meets functionality, Pebble smartwatches are born. These watches come with a powerful battery that lasts upto 7 days. If you are looking for a durable timepiece, this brand makes for a perfect choice because it will save you from frequent charging. Moreover, the watch is exceptionally comfortable to wear and also waterproof.
#3. Cellecor: If you want a smartwatch that can perform multiple functions, then this brand is worth investing in. These watches have a 1.4 inch touch display and are waterproof. There is also a Bluetooth function, and the battery can last upto 10 days. You can also check your vital stats such as heart rate, step count, calorie count and much more with just a few touches.
#4. pTron: If watches were superheroes, they would have to be pTron watches because their functionality knows no bounds. These smart watches come with an alarm clock, a stopwatch and even a reminder in case you forget important life events. They also help you keep a track of your vitals, especially if you are a fitness buff.
#5. Bfit: For a fitness fanatic like you, these smartwatches are an ideal choice because they help you keep a track of your heart rate, blood pressure, step count and sleep pattern. The screen is scratch resistant, and the watch is waterproof, which means these watches are durable and will last you long enough. The battery also lasts for upto 15 days, which means you won't have to be bothered about frequent charging.
Choose the best smart watch under 2000 that you can invest in.