DJI Phantom 4 Drone
Phantom 4 Drone is on the most popular premium product of DJI, the Chinese drone manufactures. DJI's Phantoms are always known for excellent features and powerful performance, but the latest version is the something to look at. With robust design and super fascinating functions, the fourth generation of Phantom drone has raised the level of possibility with a camera drone.
The Phantom 4 is successor of Phantom 3 series and includes advanced features including visual subject tracking, obstacle avoidance, and brilliant camera. Users seeking to shoot professional quality videos through the most convenient quad copter can make their next drone purchase without giving second thought to it.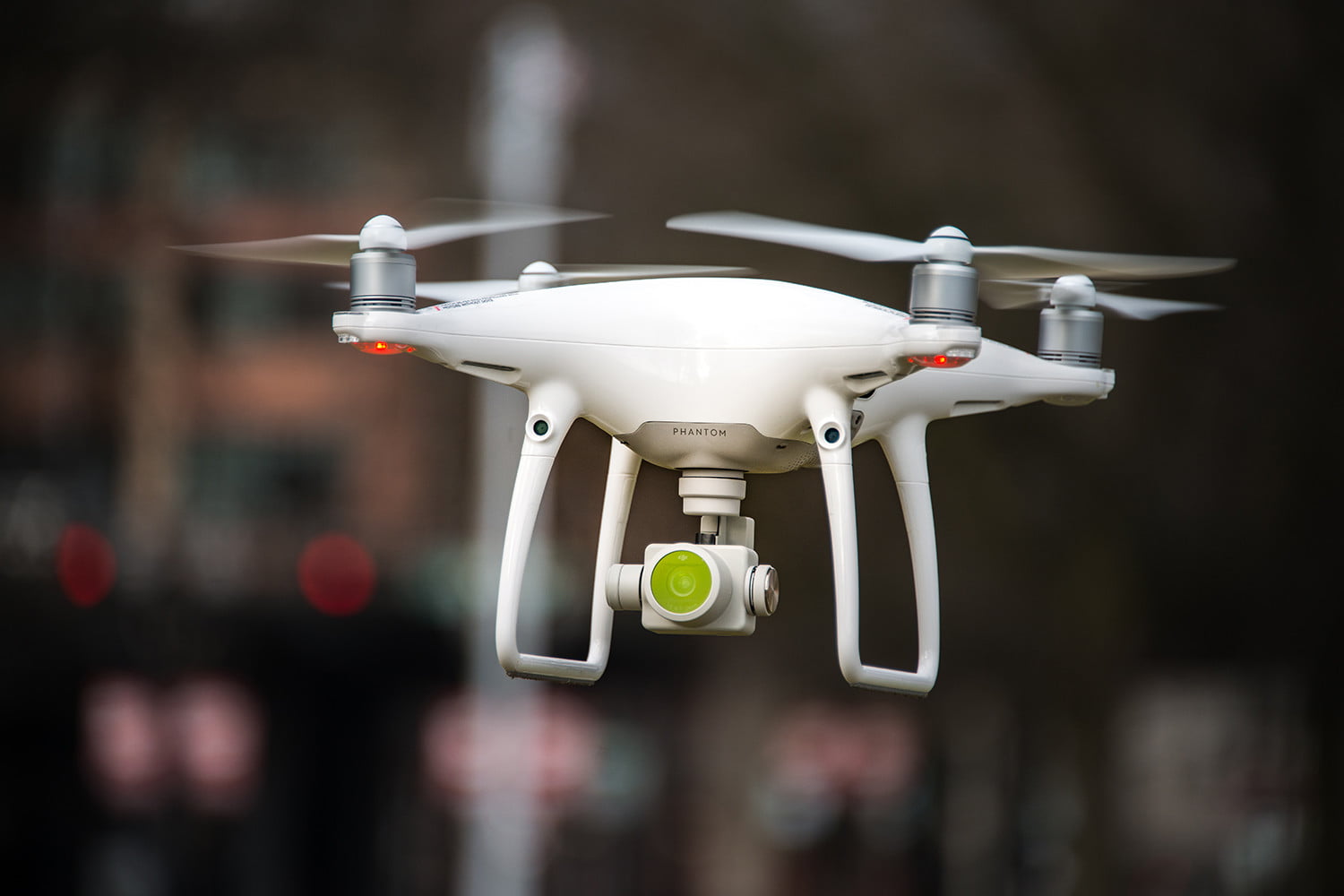 Image Source : Phantom 4 Pro Hd Images
When compared with Phantom 3, the latest version as more durable and compact body. It comes with a smart carrying case which looks like a grey suitcase. It has a thin and glassy plastic frame, and appears more aggressive than the previous editions. Let's jump right into the specification of DJI Phantom 4 drone and learn what it has got to offer.
DJI Phantom 4 Tech Specs
1/2.3" 12 Mega Pixel Auto focus camera
4K Video shooting at 30 fps and 1080p resolution up to 120 fps
Single shot photo quality, but the photo can burst into frame of 3, 5, 7, HDR, bracketing, and time-lapse.
Hovering flight time last upto28 minutes
Flight time for normal use– 25 minutes
Battery capacity of 5,350 mAh
Total weight 1, 380g including battery and all props.
Maximum flight speed for horizontal direction – 44.7 mph (72 kph) in Sport Mode
Maximum flying speed in vertical direction – 13.5 mph (21.6 kph) in Sport Mode
Last operating height – 6,000 m
Sensing range for obstacles – 0.7 to 15 m
DJI Phantom 4 Quadcopter is priced at $900
The Good
The Phantom 4 maintains the high video shooting quality of previous versions with improvements and small tweaks. It provides reliable flight, has standard built quality and beautiful footage. It is way too easy to carry in a glossy carrying case. The aerodynamic body looks premium. The powerful battery can be charged at the same time as the remote controller. The battery is slight larger than the previous version, but appears almost identical. Phantom 4 operates quickly, and the sport mode of this version is real treat, adding agility when flying at 45 miles per hour.
The camera enables brilliant shots when filming high speed movements, races, and stunts. It provides much nicer footage with less saturation, and lesser sharpening. The video stream was free of lag and extremely clear when filming from far. The new autonomous features are like a cherry on the cake. TapFly is one of the coolest features of DJI drones through which you can change direction of the drone by tapping anywhere on the image. The drone will change its direction and rotate in a direction you want it to fly.
The Phantom 4 also sport auto-track feature where you can select any object, for example a car, person or a motorbike and DJI Phantom 4 Drone will keep the selected object within the centre of frame. Phantom 4 uses the vision technology to avoid any obstacle in the path, and a brilliant way to target the object you want to keep in your footage. The speed of filming the videos and capturing images is breath-taking.
The Bad
The object tracking is awesome but it takes multiple tries before the object is tracked and fixed in the frame. The battery life lasted up to 25 minutes, which is not better or more than the same sized camera drones. When filming the videos, the battery drains from fully charged to 5% within an hour. Sport mode drains even more battery making the Phantom 4 unable to be used with flight features. The battery is slightly bigger but it is not compatible with the other phantom drones, which is actually a big disappointment.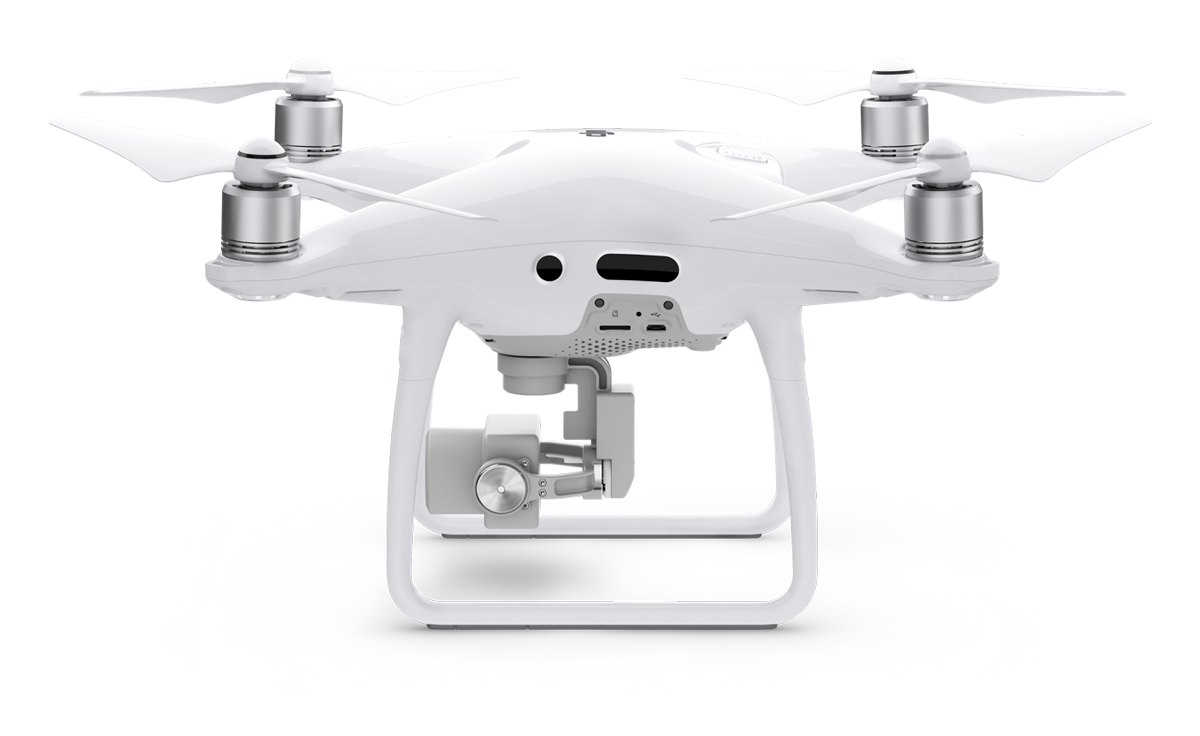 Phantom 4 still depend on GPS and haven't shown many improvements, although this version showed more accuracy at close range. The autonomous features are big limitations and still need more improvements. With selling price of whopping 900 dollars, Phantom 4 is expensive, but all the brilliant features cannot come without a cost.
Bottom Line
The features and tech specifications of DJI Phantom 4 is real good. The performance, hovering flight time, video quality and ease of use, and many more features make this drone worth recommended. But the major turn off is battery incompatibility with the previous versions, and battery draining in sport mode. But still, the performance scores with the pricing as Phantom 4 have lots of features functioning in sync to offer great user experience and enhanced quality video.