Web design is not a purely visual pursuit. There's a process beyond what you see that tends to get overlooked when the final product is revealed. Web designers have dozens of factors to keep in mind, such as browser variations, mobile searching, coding, load speeds, and color psychology. That is why the finished product might look different than what you imagined. Whether you are a client or a web designer yourself, here are a few facts everyone should know about web design:
Recommended: Tips to Learn Web Designing in an Efficient Manner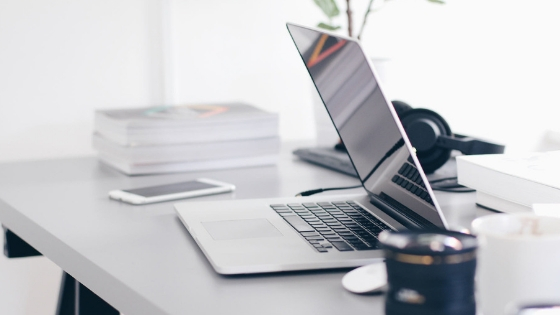 #1. The Audience
People access the World Wide Web from all over the world. That is why most web designers will tell you that making a website that pleases everyone is impossible. In order to reach the most people, you need to make a design that speaks to the audience your niche or industry targets. From there, the web designer can look at sites with a similar purpose for what is trending. Don't expect a complex and flashy design either. Nearly everyone can agreed that a simple HTML with minimized JavaScript is preferable.
#2. Design Dictates Focus
As we started hinting to up above, the type of website you make will drive the audience and vice versa. In the same vein, the niche and layout will dictate how people behave. That is why almost every website has a menu bar at the top with essential information, like a blog, about page, online store, organizational history, services, or anything else you think is vital to your niche.
#3. Every Browser Showcases Websites Differently
There is more than Google Chrome. Browsers like Microsoft Bing, Opera, Firefox, and Vivaldi all have their share of users. Each one will load websites based on the code they are built upon, including the differences in rendering and parsing, and so some will work better the specific elements than others. Furthermore, the visual experiences from computer to tablet to mobile phone are vastly different, as is the experiences between iPhones and Android devices.
The role of a web design is to make a great experience for users, regardless of how they access the website. Therefore, they need to be well-versed in CSS and HTML, as well as different browser types and mobile sites.
#4. Even A Year-Old Site Is Obsolete
Technology's growth will continue to outpace the rate at which people learn for many years to come. Since the dawning of the internet to the day when everyone has a smartphone in their hand, the way we have accessed the internet, built websites, and customized content for our target audiences has rapidly changed. Remaining relevant in a world of billions upon billions strings of data, web designers have to continue improving their skills and implementing the most recent coding standards, adhere to search engine algorithms, and reconstruct sites to stay compatible as browsers update. Outdated websites are at high risk of insecurity and errors, such as displaying distorted images or improperly placing text and other elements.
That's why even a site that's only one year old could be outdated already.
Recommended: Discussing Website Security and Customers' Data Protection
#5. Responsive Web Design Is A Must
Responsive web design is similar to have a mobile site. However, responsiveness isn't solely based on screen size. A responsive design is one that is flexible and scales to the size of the browser window without redistributing the website content. This means that the website delivers a seamless experience, such as quick loading, high-resolution images, intuitive controls and navigation, and legible typefaces across all screens and devices.
Web design might look simple, but it is a complex task that involves knowing more than design. Understanding technology and the way it changes is one facet. Beyond that, web designers have to employ techniques that target specific demographics and understand how to code correctly. These facts about web design will hopefully help clients and web designers such as yourself better communicate while constructing the next best website around.
Related Post: