WordPress is a web publishing software you can use to create your own website or blog. WordPress is an online, open source website creation tool written in PHP. Earlier WordPress can be used as a full content management system and so much more through the thousands of plug-in, widgets and WordPress themes.
When we talk about WordPress theme, then MyThemeshop themes is on the top. Basically, Mythemeshop themes are a little bit costly, but if you use MyThemeShop coupon then the price will in your range.
It's also a highly flexible content management system (CMS) that allow you to build and manage your own full-featured website by using just your web browser. The best thing is it's completely FREE.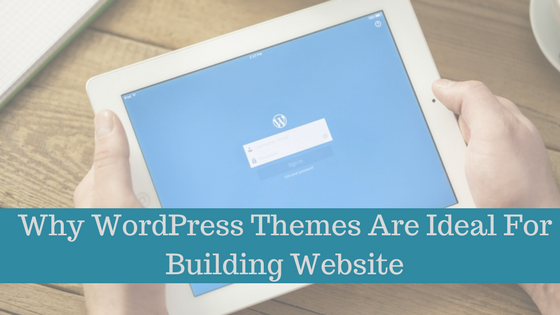 Know about WordPress:
WordPress is an 'Open Source' project that's why hundreds of users from all over the world are constantly creating and improving the code for the WordPress software. There are thousands of WordPress SEO plugins, widgets, and themes that facilitate you to build any type of website you want.
Earlier the sites or web pages are created in HTML through tags, images, layouts and so on. But today you just need to install the WordPress software script on your own web server in about 5 minutes and after that you can use a simple, web-based editor to create web pages — without having to learn HTML . You do not need to worry about the version since it's built on industry-standard PHP and MySQL, WordPress can run on just about any modern web server.
The main reason why WordPress has grown so much in popularity is that it's easy to use and flexible enough for just about anything that results that WordPress powers 22.5% of all websites on the internet.
How Does It Work?
WordPress works with various files and functions. Although it's free and open source it has to be installed on a server and configured. And it also needs to be updated at several time. You should choose your host carefully. In case something happens to your site the host should be who can offer you a regular backup of your files.

WordPress Themes
After installation, a WordPress theme is needed to be built of modified. Theme is basically a combination of design of background color, header, footer, content area etc. There can be many templates and many style sheets.

Plugins
A plugin is a piece of software consists of a group of functions that can be added to a WordPress website in order to add new feature or functionality in your website. These plugins are written in the PHP programming language and integrate seamlessly with WordPress. Plugins can be added to your site to enable any particular function without knowing a single line of code.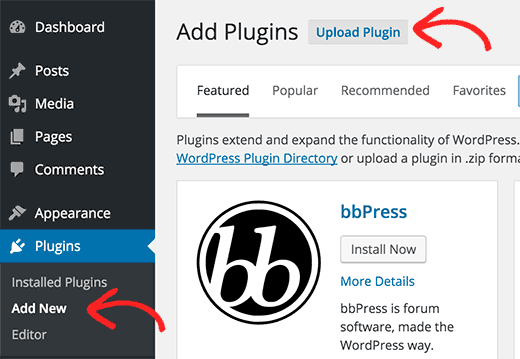 Widgets
A WordPress Widget is a small block that allows the specific function to work. Widgets are used to give design and structure control of the WordPress theme to the user through just dragging and dropping to the widget area.
Content Files
These files consist of complete design template of your site. This will include an index file, all the admin files, image files, etc.
Why WordPress Themes Are Ideal For Building Website?
WordPress Themes has many advantages because of them WordPress is considered to be a great way to build a custom website. Also, read WordPress or Blogger for Blogging
WordPress Is Free
WordPress is open source which means you can feel free to study, modify and play with its code. To run WordPress all you need is a domain and web hosting. WordPress is community software that is managed by a large group of volunteers.
Any user can be the part of this community by just writing patches, answering support questions, writing plugins, creating themes, translating WordPress and updating documentation for WordPress.
The Design is 100% Customizable
The look and feel of the site can be 100% customized so you can make your brand unique through on your site and provide an outstanding experience to your site visitors.
Having Control of Your Site
Now you do not need to wait for your designer or developer to make changes in your site. You can easily update your website by yourself easily.
Simple And Easy To Use
One of the most popular features of WordPress is its simplicity. You can save both time and money since you will be able to publish a new article and an image with only a few clicks.
SCALABILITY AND FLEXIBILITY
If you are a growing organization you defiantly need a flexible source functionality. And as we mentioned above a number of users are working to make it better and WordPress industry is increasingly focused on the "speed" and "scalability" of new plugins and templates – they are becoming more efficient and take up fewer resources, thus allowing even greater scalability.
SEO Friendly
Because of clean code and design, it's easy for search engines to read and index a site's content. WordPress sites come with self ping feature. Also, there are many plugins which can extend WordPress reach.
WordPress is Safe and Secure
WordPress themes is developed with a security feature so it is safe and secure to run on any website. Use a unique name and password to secure your site.
Have Multiple Users
You can make multiple authorized users and can provide access them to a different level.
Conclusion
When it comes to making a rich, efficient easy to make website WordPress is the best choice for you. It is free and you can create it on your own rather than waiting for a team of designers and developers.
Related Post: