SEO for blogging is the most important thing if you want to experience to be a good blogger. If you haven't optimized blog properly, you cannot get impressive organic traffic from search engines. Blogging is all about content marketing and to write SEO friendly content, first, you need to know about SEO. If you don't have SEO friendly content knowledge, you can't get an impressive result. Properly structures content can bring more visitors and your earning will increase as you get a high amount of traffic on your blog.
When you start your money making blog, the first question come in mind is,
How can I get traffic on the blog?
There are a number of methods available to get traffic on your blog but to make your blog successful for a long time you need to do SEO. When we are talking about SEO, you need to know on page SEO technique and off page SEO technique to get high rank on search engine.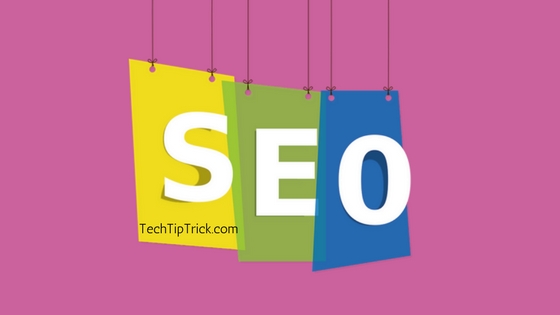 Let's check out best SEO tips for new bloggers, so you can make your blog superfast.
#1 Powerful Blog Title:
Blog post title is very important for on page SEO. Your blog title is key when it comes to your blog ranking. Blog title tells a story about your whole blog. By reading your blog title user can easily understand what the blog is all about. If you don't know about how to make your blog title, then read this article by Hubspot.
When you write your blog title use your keyword in the title (start your title with the keyword) to rank in search engine. If you can't write a catchy title for your blog then there are some tools available that help to make your blog title powerful. Here is a list.
#2 Maintain Keyword Density
Keyword density is most important elements for high ranking. When you write your blog post, don't do keyword stuffing otherwise search engine will not happy with your content. If you are writing 1000 word article and use 10 keywords on your blog then your keyword density is 1%. Try to use LSI keyword so that you can get rank easily in a search engine.
Also read: Definitive Guide: On Page SEO and Off Page SEO
#3 Blog URL Structure
SEO friendly URL play a big role in on page SEO. Use your targeted keyword in URL and keep URL short to get rank on search engine. To make your blog SEO friendly URL, don't use special characters, brackets, symbols etc. In the URL.
For example: if you targeted is "on page SEO", then make your blog URL like below
http://domain.com/on-page-seo/
#4 Quality of Content
All your blog depends on your content. In blogging, you must focus on the quality of your blog content.
Those days are gone when we do keyword stuffing in the article to get rank on search engine. Search engine becomes very much smart. They focus on the quality of your content that provides value to their users. And if a user like your content, they will definitely share with others and other bloggers link your blog post. Here are some blog posts ideas you can check.
#5 Interlinking
Interlink one post to other post is best one page SEO strategy. Check Wikipedia page, they did this job perfectly to provide perfect information to the user. When you interlink your post that means you are providing information for linked keyword. This way you are informing search engine to crawl this page too and post get rank.
#6 Use SEO Plugins
There is list of SEO plugins for WordPress you can use for better ranking. This plugin makes your SEO work easy and helps you to get rank in search engine. Yoast and All in One SEO pack both are recommended SEO that you can use for the blog. This plugin gives you the suggestion for keyword placement, meta description, and other information.
#7 Focus on Readers
As a blogger, your biggest focus is to make your readers happy. By focusing on user experience you'll improve certain metrics across your website that's good SEO practice.
When readers spent more time on your blog page and your bounce rate will get down. A search engine considers that page valuable and that page will rank on high position.
Open your Google analytics and check on which page your readers spent time.
Also read: Social Bookmarking Site List
#8 Connect with Other blogger
There is already some blogger network available connect with them. When you link their content in your post and share their content on social media, you'll start to build up a reputation. If massive blog gives single share or links your sites can do a lot for your traffic levels and rankings.
Also read: Directory Submission List
#9 Regularly Update Your Content
Add more information on your old post is the best way to keep your old post live. This is best SEO tips for a beginner who want to rank their blog. When you update content on your old post, search engine crawls it and if you do not update more information, search engine thinks this is a dead page and crawl less than another page.
#10 Earn Quality Backlinks
When you publish your post, make some quality backlinks for the post by doing social bookmarking and other off page SEO activities. A good quality backlinks improve your page authority and help to rank higher. You can also get reciprocal links too.
Hope this blogger SEO tips will helps you to get better rank in search engine and you earn passive income.
Happy Blogging 🙂